November 7, 2017 | carly stewart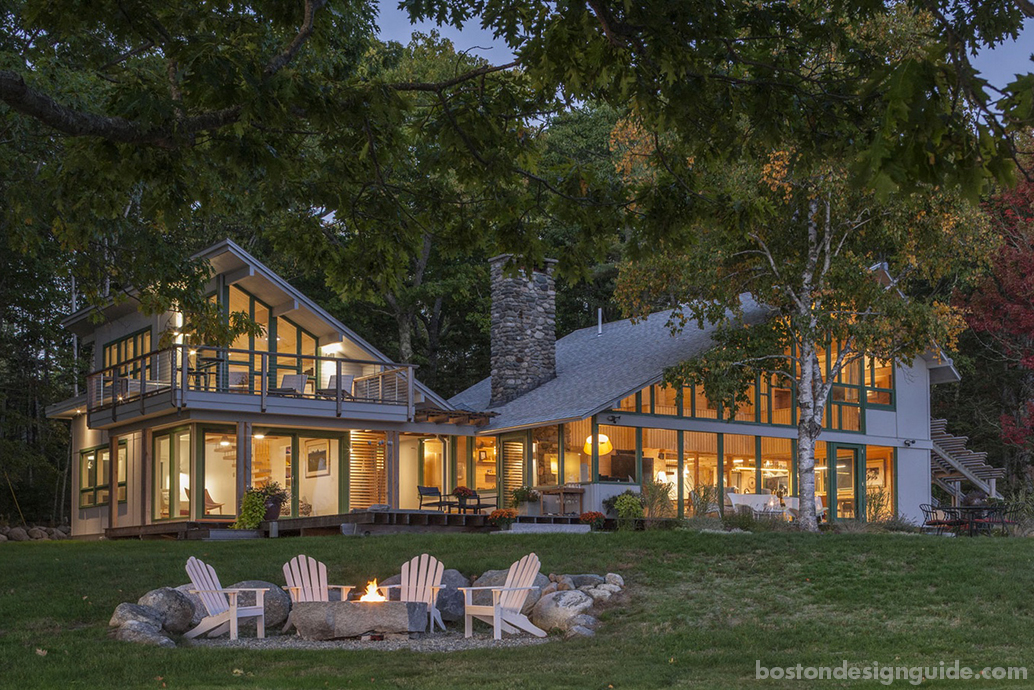 November 8-10
What connects the design concepts found in tiny houses, modern farmhouses and the Danish concept of hygge? Visitors to ABX 2017 at the Boston Convention and Events Center will find the answer at Booth #1277.
Learn How One Architect Became a National Award-Winner
As if bringing three key design trends to life wasn't enough reason to stop by Booth #1277, ABX visitors will have an opportunity to see the Maine Shorefront Camp designed by Maine Architect William Hanley of WMH Architects, who won Best in Show in Marvin's national Architect's Challenge design competition in 2017.
Wednesday, November 8 at 2 PM - Hanley will be in Marvin's Booth to discuss the extraordinary Trenton, Maine project, where he completely expanded and revitalized a 1962 shorefront camp built by the owner's parents.
Hanley's selection of windows and doors is an architectural tutorial in how to achieve wide expanses of glass while staying mindful of the harsh Maine weather. For those unable to visit the booth while Bill Hanley is there, a series of displays of the award-winning project, along with the knowledgeable Marvin staff, will still make the stop worthwhile.
Learn more about the country's first Marvin Windows and Doors Experience Center at 7 Tide.