June 26, 2020 | Kendra Keelan
For a much-needed outlet from Coronavirus captivity we have some great, mood-boosting news to share—the 6th annual Cape Cod Hydrangea Festival is ON! This beloved event will take place over ten days from Friday, July 10 - Sunday, July 19. As a summer garden celebration, you have the opportunity to stroll through up to 25 beautiful and unique gardens hidden all around the Cape. The touring gardens will require masks and practice safe social distancing. The $5.00 entrance fee for each garden will benefit eight local nonprofits.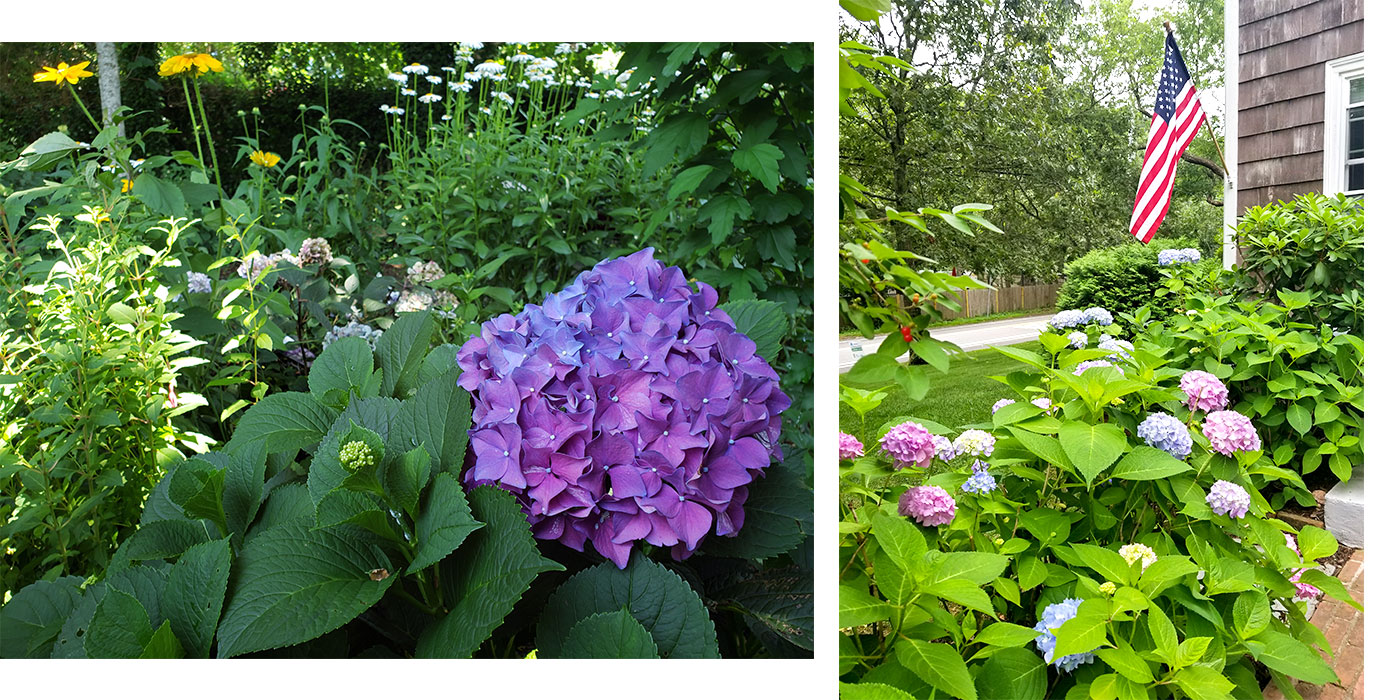 The Cape Cod Hydrangea Festival celebrates Cape Cod's quintessential blooms.
Highlights of this festival include daily tours of the private gardens, and Cape Cod residents and visitors will also have the opportunity to take part in workshops and virtual lectures led by leading international horticulturalists. These virtual lectures and outdoor tours include Hydrangea University, presented by the Cape Cod Hydrangea Society, the Hydrangea test gardens at Heritage Museums and Gardens, and other businesses.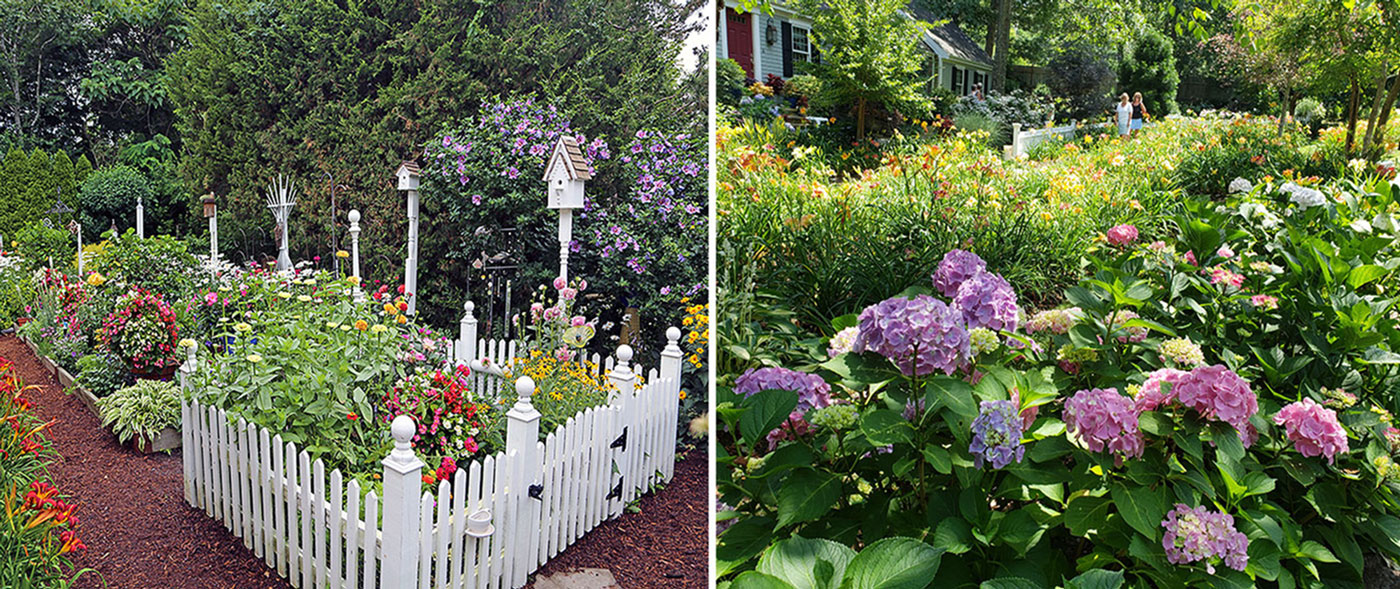 Left: Helen McVeigh's "bodacious cutting garden" flowers all summer. McVeigh's gardens have been featured in publications, including Country Garden Magazine; right: garden enthusiasts stroll the beautiful gardens open for tours during Cape Cod Hydrangea Fest.
In addition to the eclectic garden tours, lectures, and workshops, promotions at participating nurseries and home centers can be found at the festival along with a class to learn proper hydrangea pruning techniques. Finally, renowned local artists offer a painting demonstration both in-studio and in the gardens themselves.
This event will run rain or shine from 10am to 4pm on Friday, July 10th - Sunday, July 19th. Tickets are nonrefundable. 
The final schedule of garden tours and events is now available. Visit capecodhydrangeafest.com for more information and a detailed list of the daily open gardens.
Pictured top: The Fornari garden is open for two days during the festival. This is a "plant geek's garden" on 2.5 acres, featuring a large vegetable garden, cutting garden, perennial beds and many hydrangeas.