February 27, 2020 | Andrea Mingels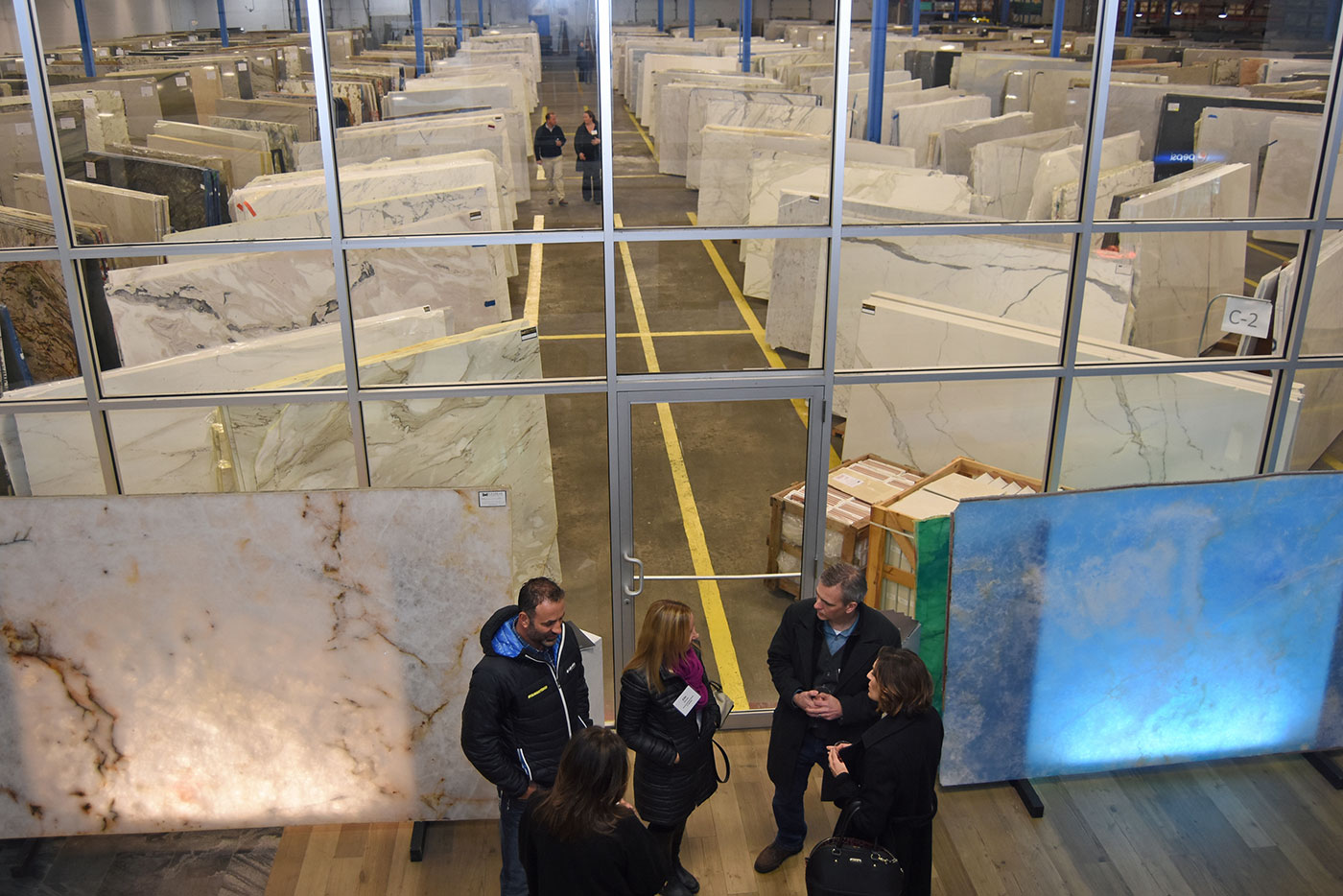 Last month, LeaMar Industries and Cape & Islands Design Guide hosted the very successful Winter Gallery Tour & Pour event. Members of the trade enjoyed a night out at they sipped Italian wines while admiring a gallery of beautiful one-of-a-kind stone slabs, similar to how one would view works of art. 
The event took place in LeaMar Industries' impressive 80,000-square-foot Hyannis warehouse that was built with the customer in mind and even includes its own café! Lea Mallegni-De Oliveira explains, "The café is to provide a luxurious shopping experience. We have clients that spend large periods of time with us. The selection process for the perfect stone takes time, and we understand that."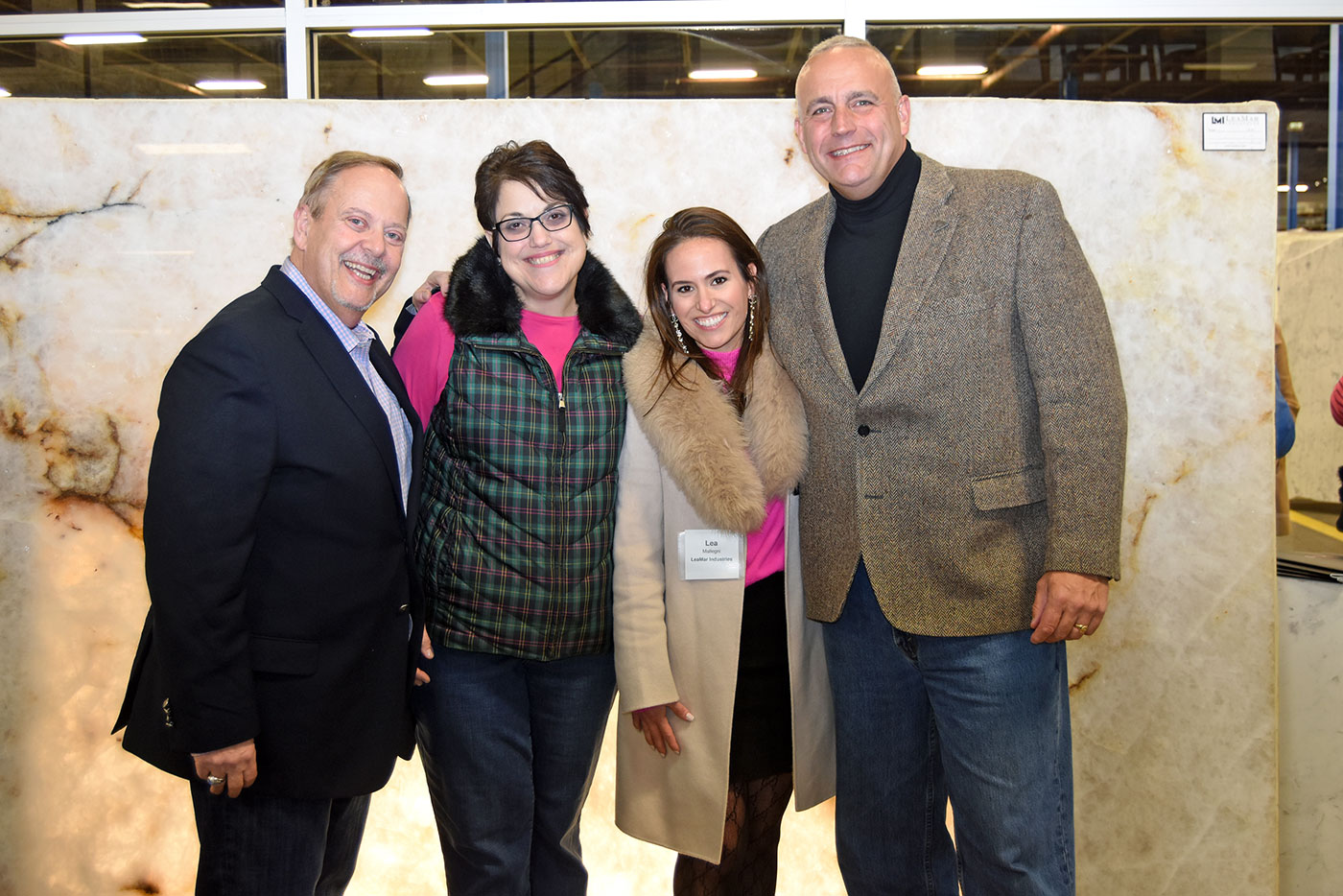 Left to right: State Representative Will Crocker and his wife, State Committeewoman Judy Crocker, Lea Mallegni-De Oliveira of LeaMar Industries, and State Representative Tim Whelan
The inventory of the natural stone is exceptional—Italian and domestic marbles, granites, quartzite, soapstone, limestone, and onyx—all materials are hand selected and come in a variety of different finishes. For over ten years, LeaMar Industries has not only been servicing Cape Cod, Nantucket, and Martha's Vineyard, but has also worked with big-name celebrities who fly in from all over the country, including professional sport team owners and players, reality stars, owners of high-tech companies, and many others.  
LeaMar Industries' wide selection of premier stone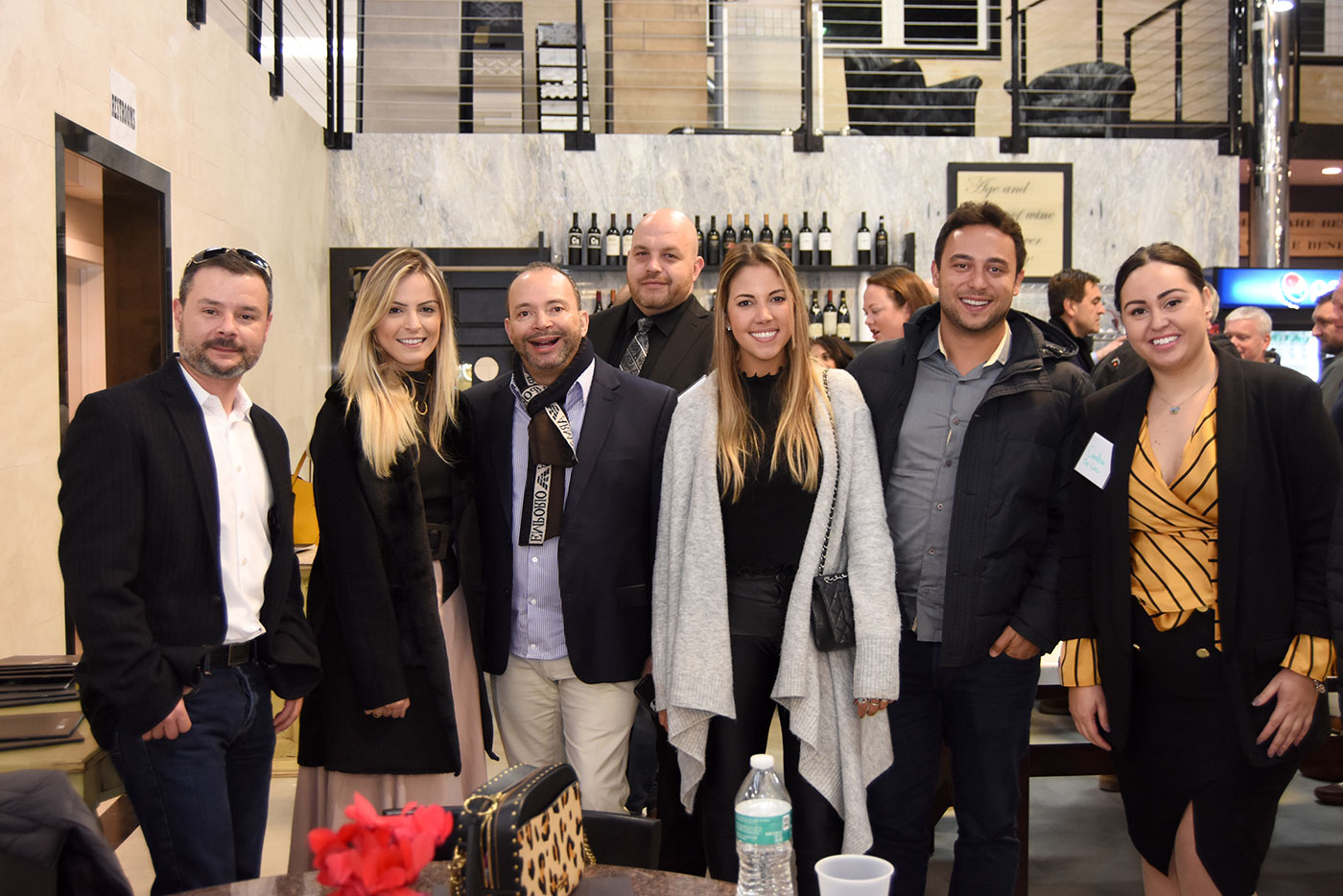 Staff members of Topline Marble and Granite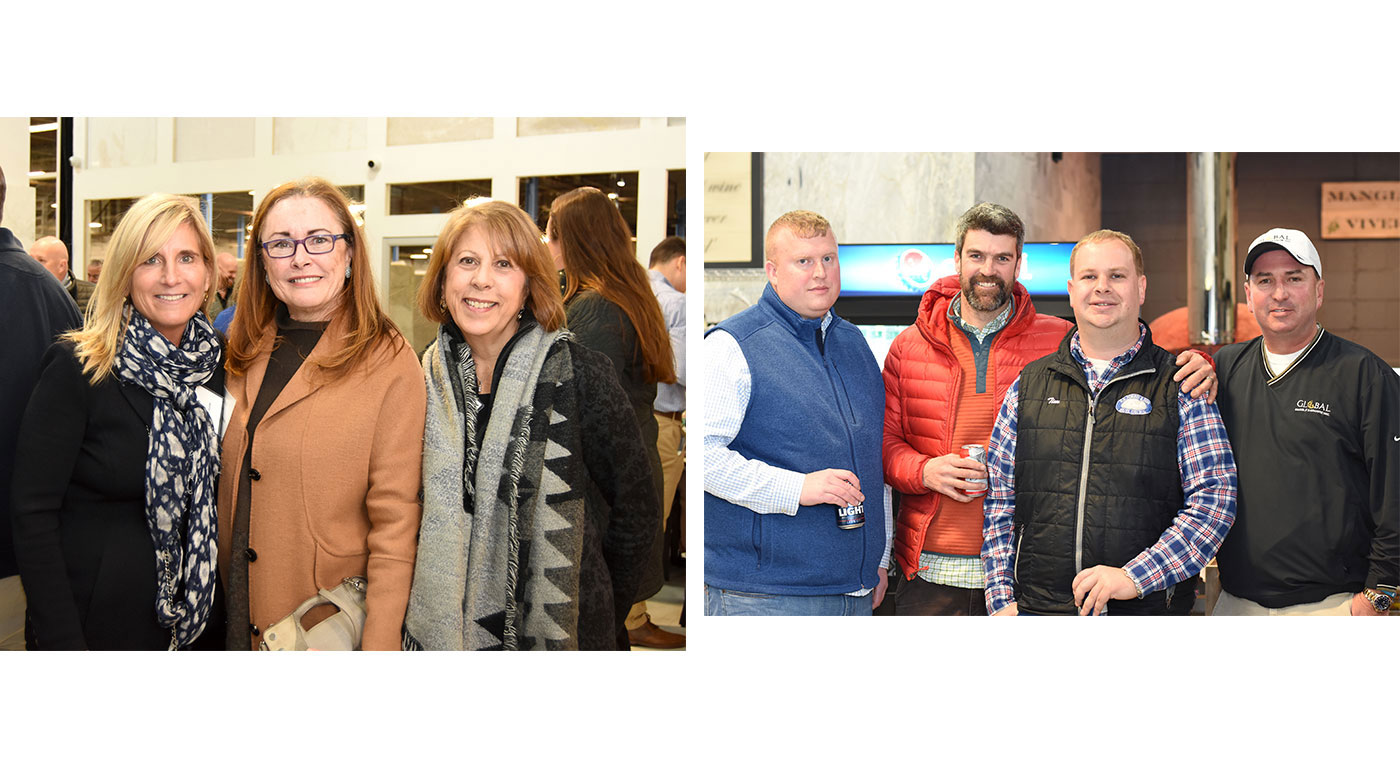 Pictured left: Boston Design Guide publisher Melanie Perillo, Donna Elle of Donna Elle Design, Joanne DiFrancesco of JD Communications; right: James Nolan of Coastal Mechanical, James Ryley of Ryley Construction, Tim O'Neil of EB Norris Builders, Fabio De Oliveira of Global Marble and Granite
Top image: LeaMar Industries' Hyannis warehouse