August 1, 2019 | Kendra Keelan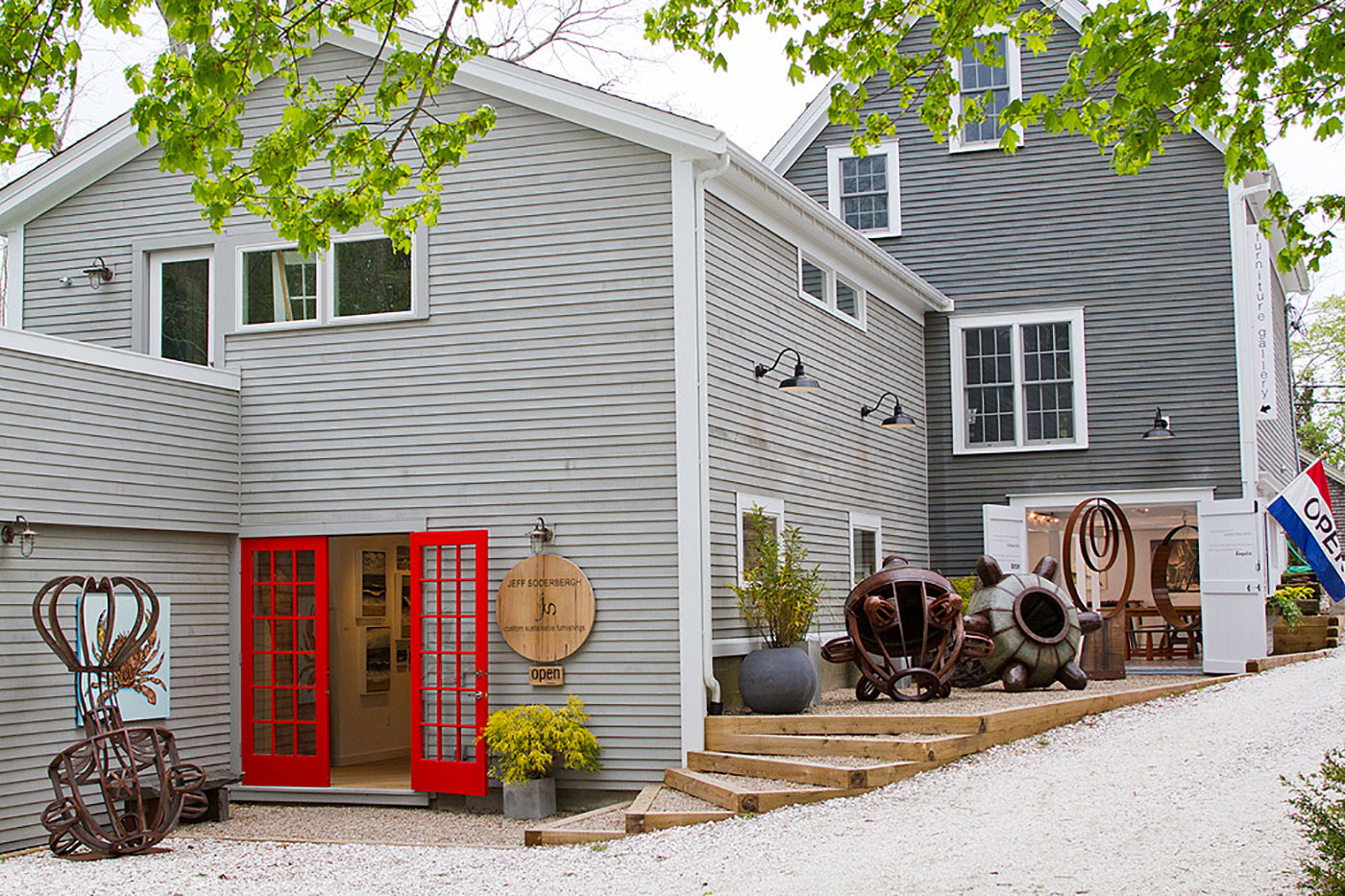 Sustainable artist and custom furniture maker Jeff Soderbergh reclaims Cape Cod as his summer home every year and sets up shop in his unique Wellfleet gallery. Nestled below one of the charming town's original homestead barns, JS Gallery displays exquisitely crafted contemporary art, sculptures and furnishings, all made of highly sustainable and/or salvaged materials. The gallery, which features a showroom and sculpture garden that showcases the environmentally conscious and contemporary work of seasonal artists as well as the furnishings of Jeff Soderbergh, is staffed through Labor Day, and remains open—though unmanned—well into the fall to art and design enthusiasts looking to discover the art and wares. This is the perfect place to spend a few idle hours and admire the custom artwork or rest and reflect. 
This Saturday, August 3rd, JS Gallery is holding a seasonal reception with select artists from 6-9pm. Stop in to mingle with the following artists...
David Gonville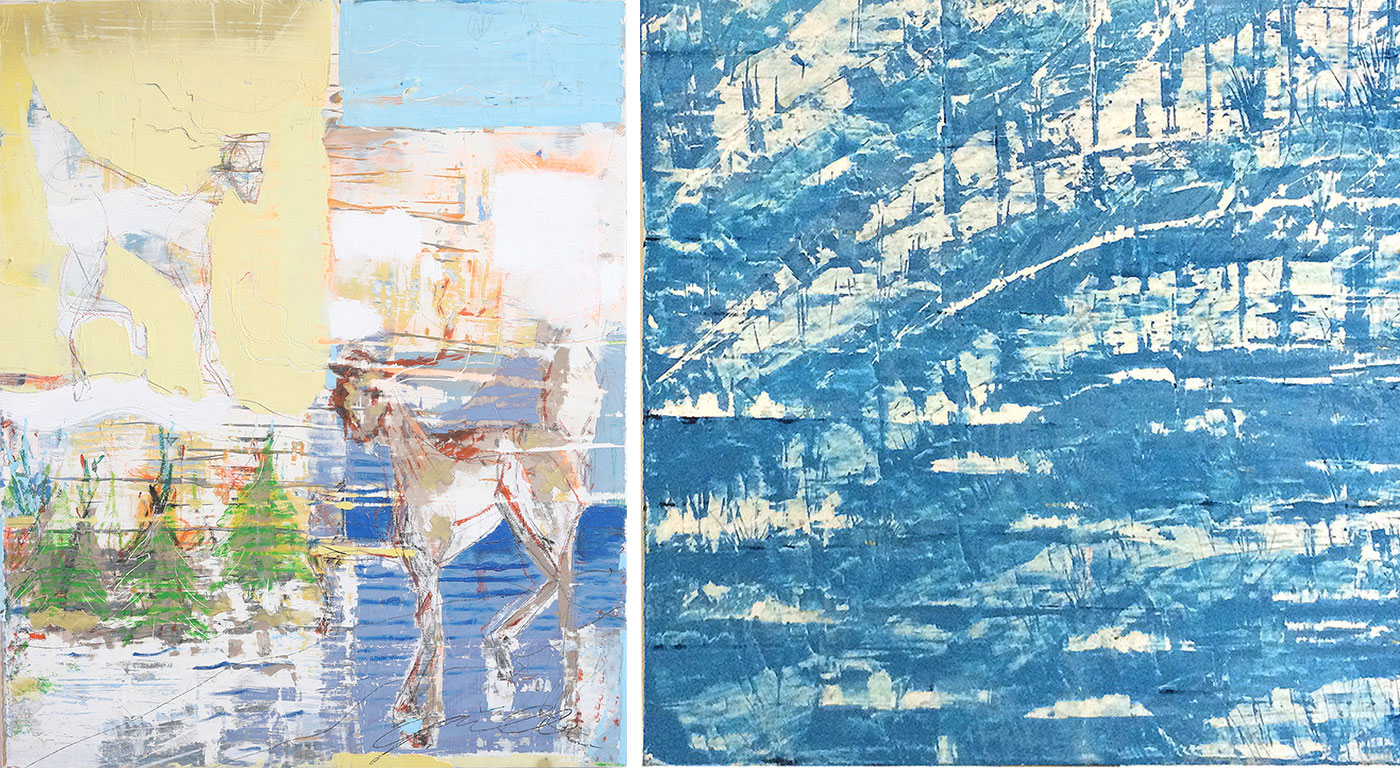 David Gonville's Totem 1919 and Treasure 1777
David Gonville is a contemporary artist that draws his inspiration from nature, specifically the ocean and its convergence with surf, weather, landforms and human interaction. His abstract paintings emerge from deconstructing and reconstructing multiple large wood panels of different colors, textures and mediums. The outcome of this unique process is referenced by his personal experiences in the ever-changing coastal environment.
Joshua Enck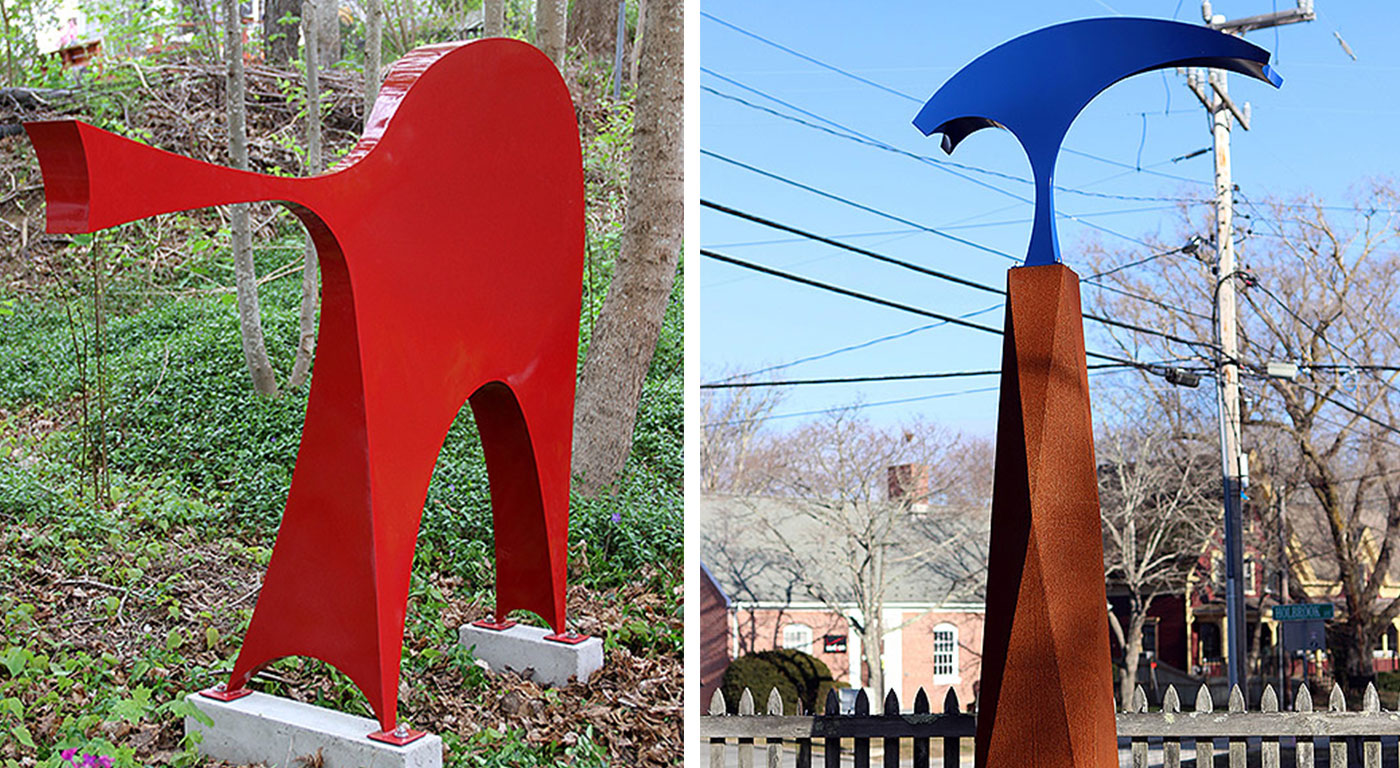 Contemporary sculptures by Joshua Enck
Joshua Enck is a contemporary sculptor, designer, draftsman, and illustrator who teaches and maintains an active studio practice in Rochester, NY. With both an architectural and furniture design background, his three-dimensional sculptures playfully and thoughtfully tread the line between the silly and sublime and the weighty and reflective.
Lisa Barsumian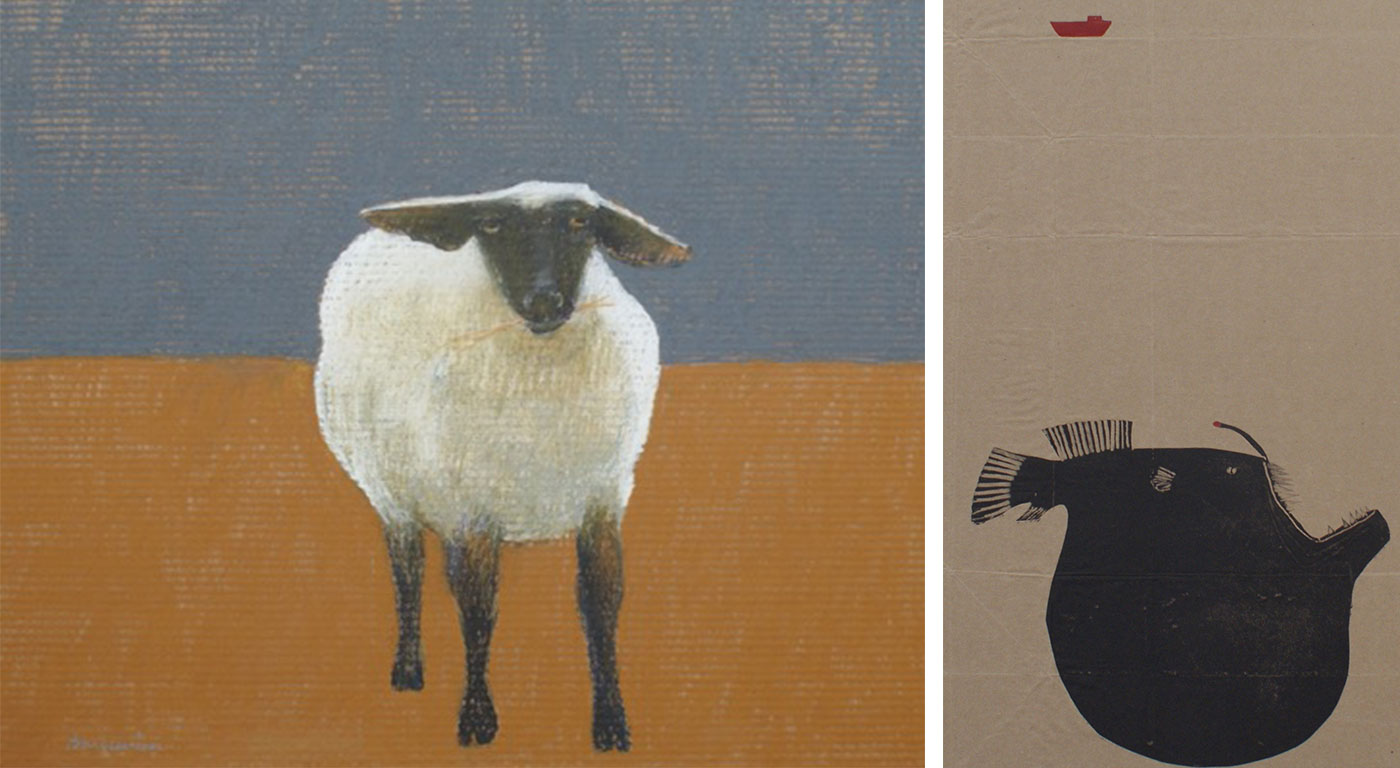 Lisa Barsumian's She Did Not Suffer Fools and Anglerfish and Red Ship
Lisa Barsumian draws from a wealth of subject matter, ranging from landscapes to still lifes and studies of people, to intimate expressions of everyday objects. Her images are simplified, bringing a quiet sense of being to her works. Captivated by animals and the sea, these striking works on recycled cardboard are a perfect fit for the JS Gallery. 
Jonathan Clancy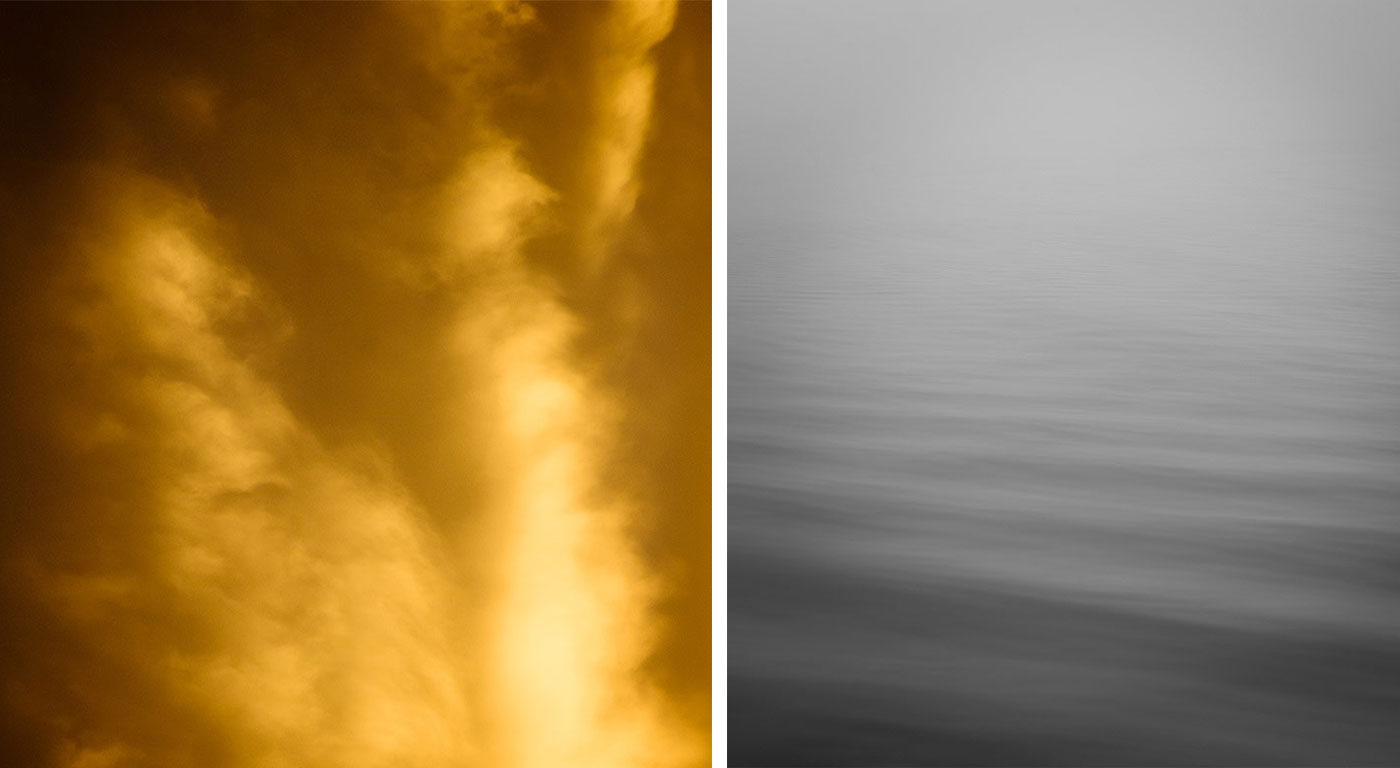 Jonathan Clancy's Cloudbreak 044 and Fog 002
Jonathan Clancy utilizes time and light to his advantage when he captures eye-catching imagery that blend aspects of earth and sky. Clancy has carried a camera since he was a child and is a commercial photographer, artist and photojournalist. Clancy is the father of a beautiful young girl who inspired him to use his art as a way to reflect what his life is like as a parent—the good and bad, light and dark, and the energy and exhaustion. His exclusive series for the JS Gallery represents an evocative and abstract collection of images printed with soy based inks on recycled aluminum.
Location: 11 West Main Street, Wellfleet, Cape Cod
Gallery Hours: Monday-Saturday, 10am-6pm; Sunday 11am-5pm
Seasonal Artist Reception: August 3, 6-9pm
Also, be on the lookout for another Jeff Soderbergh Sustainable Furnishings and Fine Art Gallery. An additional location is coming this fall in Portsmouth, Rhode Island!