May 15, 2019 | Kendra Keelan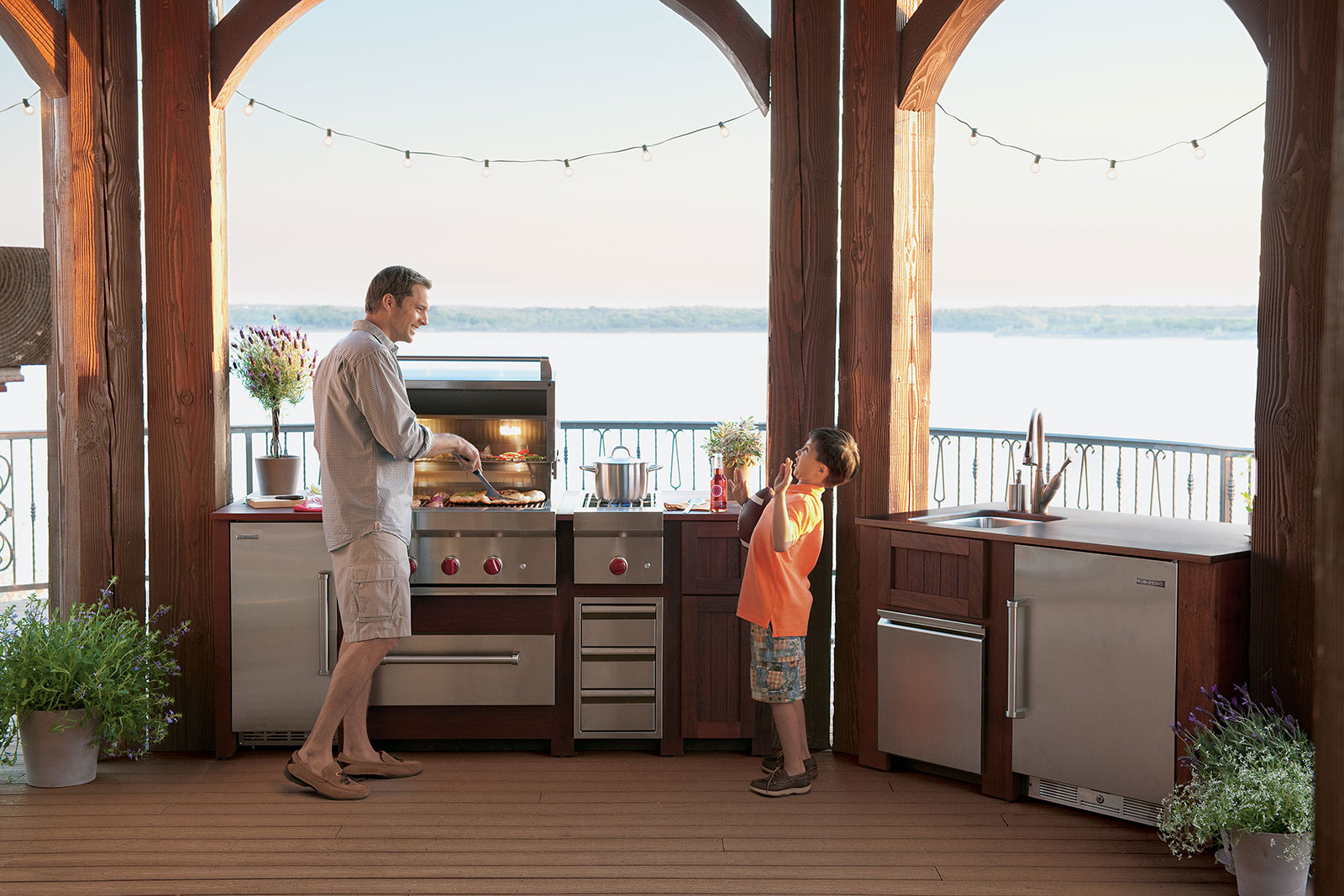 With Father's Day on the horizon, Clarke has the perfect gift idea for Dad: A Wolf Outdoor Grill. Considered to be the premium outdoor cooking tool for any family, this grill is designed to take barbecuing to a higher level.
Previously ranked the #1 resource for tasteful homeowners in appliance and kitchen design, Clarke, New England's Official Sub-Zero/Wolf/Cove Showroom and Test Kitchen, is offering two Gourmet Grilling Seminars at their Milford, Mass., location May 18 and June 8. Guests will become masters of the flame, learning everything there is to know about grilling on a Wolf BBQ Grill.
These events have a casual, drop-in format and explore how Wolf Outdoor Grills (30", 36", 42", and 54") can be implemented into the ultimate outdoor kitchen, utilizing a range of Clarke's products (from the Sub-Zero Outdoor Refrigerators and Ice Makers to Wolf Outdoor Warming Drawers to Wolf Gas Burners and more). Freestanding grills are also on hand for those who aren't in the market for built-ins.
During the sessions, Clarke's incredible chef, Domenick Nigro, will prepare a variety of delicious offerings, including grilled ciabatta, grilled chicken, charred corn, salsa, grilled polenta cake with peaches and whipped cream, and grilled Korean sliders.
In case that menu isn't incentive enough, as an added bonus, attendees will also have the chance to save $500 on any Wolf Outdoor Grill purchased by June 30, 2019. Wouldn't Dad be proud?
Details:
When: May 18, noon-2pm; June 8, noon-2pm.
Where: Clarke's Milford showroom: 393 Fortune Blvd., Milford, Mass.
No reservations required.
Click
here
to reserve a time for a private consultation.