October 20, 2015 | Anonymous
When Morehouse MacDonald & Associates began the work for designing a Country House in the suburbs of Boston, their client made it clear that they did not want a "cookie cutter" house. They wanted a home that was distinct, but would still blend into its surroundings.
Morehouse MacDonald found the answer in an Arts & Crafts aesthetic, one that values honest materials and craftsmanship over decorum. Morehouse MacDonald worked with general contractor The Lagasse Group, and used "gutsy" materials like stone and timber, creating a dramatic roofline with corbles and overhangs to express the feeling of a "warm embrace" that the Arts & Crafts Style exemplifies.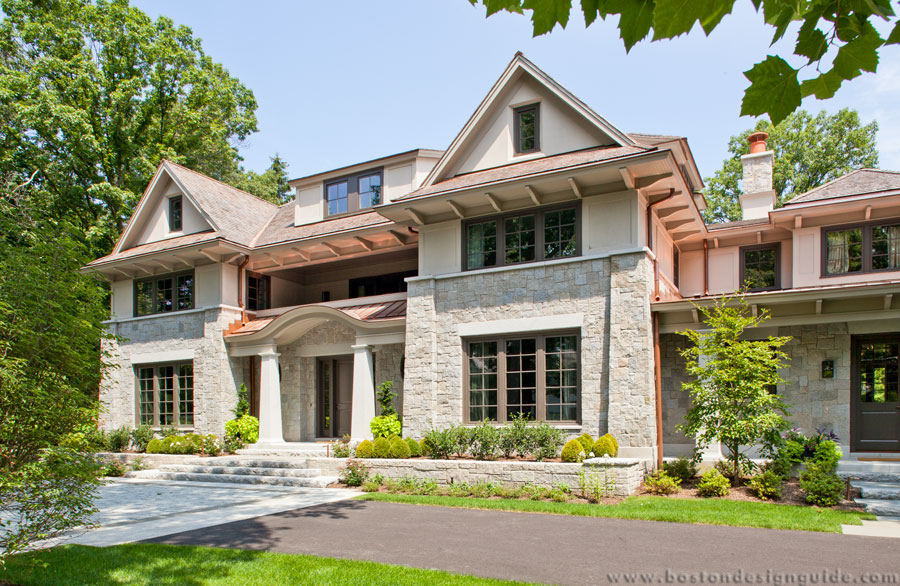 The process for designing this home was not without challenges—first, of course, the client had to agree to the slightly untraditional Arts & Crafts style—but once they did, they were totally on board, and MacDonald says he's grateful he was able to collaborate so seamlessly with them. It took some work to understand the details, complexity and budget, but the hard work paid off and the home is truly stunning.
Another challenge arose in the form of the outdoor landscape—the lot was sloped with a good deal of ledge, and a backyard had to essentially be created. Gregory Lombardi's expert team was able to create a layered design with beautiful masonry walls, terraces and a unique softscape to compliment the architecture.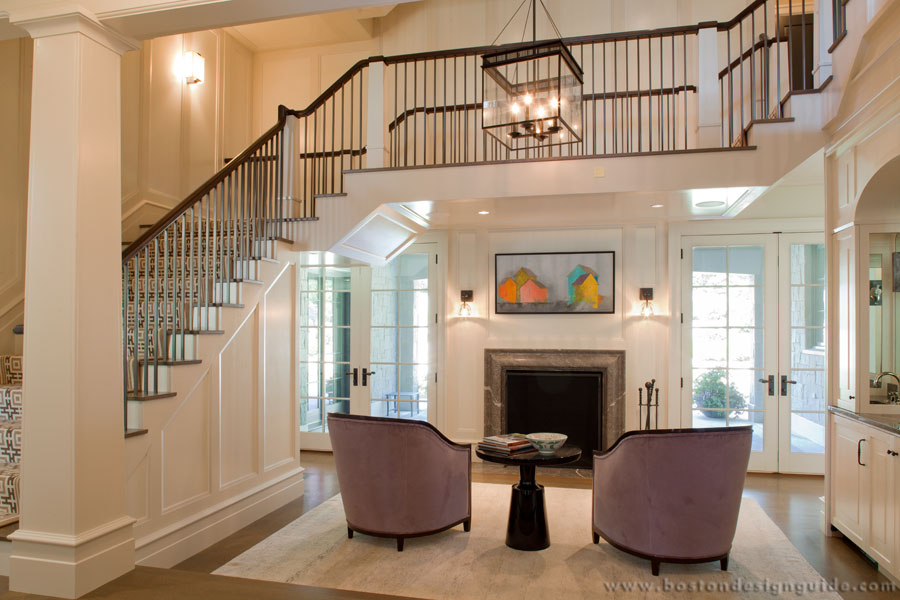 Inside, the design is a bit more contemporary, with a distilled Arts & Crafts vocabulary. Interior designer James Radin used a multitude of grey tones and fumed oak to create a look that was sleek but also warm and inviting.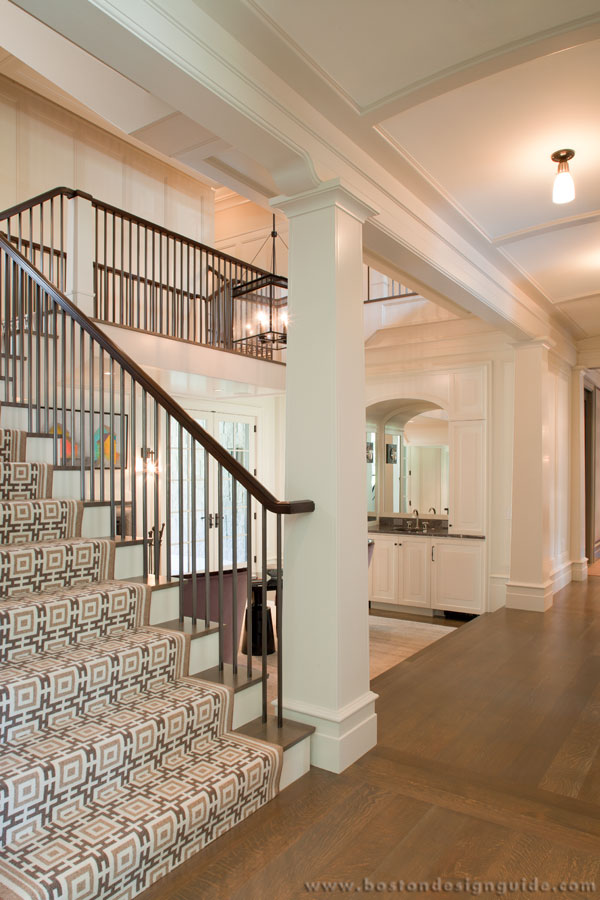 A 3-level flying staircase in the entry adds a wow factor, and a cozy foyer fireplace is a welcoming nod to the past. Citing these features and the "outdoor loggia," which is a covered outdoor living area perfect for "enjoying the crisp fall air," as his favorites, John MacDonald of Morehouse MacDonald is proud of the home he was able to create with The Lagasse Group, James Radin, and Gregory Lombardi.