March 5, 2019 | Sandy Giardi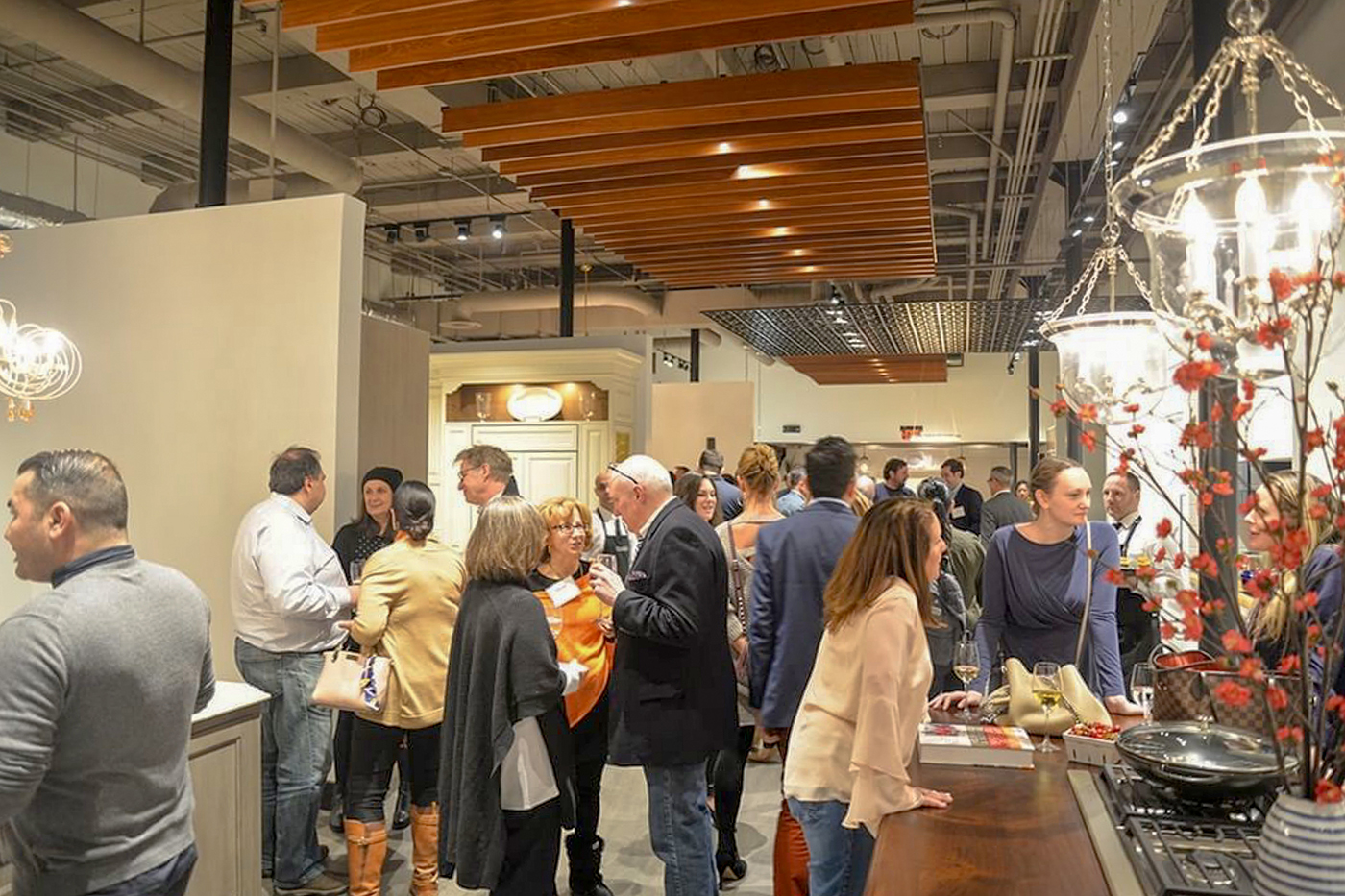 Thanks to the Clarke family, our co-hosts at 7 Tide, and their stellar staff for a successful launch party to celebrate BDG's new PRELUDE Magazine. Top-of-their field professionals in the home industry turned out in droves on a cold night last week to warm up in the multifaceted and cutting-edge design destination.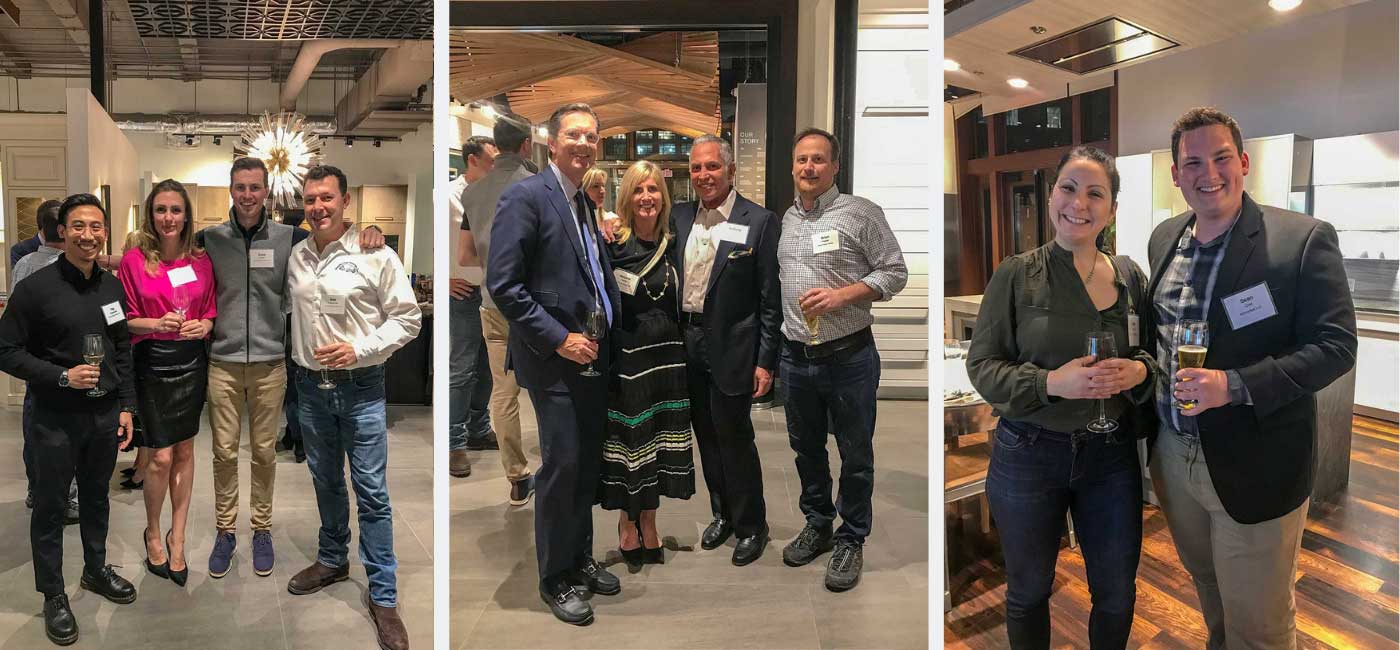 Left to right: left: Toy Prayoonrat, Deborah Haines, Blake Clinton and Matt Rapczynski of Sleeping Dog Properties, Inc.; center: Steven Kapfhammer of Partners Healthcare; Melanie Perillo, Publisher of BDG; interior designer Anthony Catalfano, landscape architect Brian Frazier; right: Kate Durrane of Columbia Contracting Corp. and Sean Cote of Koncerted LLC 
It was a great opportunity to meet, mingle and toast BDG's new PRELUDE magazine, which is a cross-platform preview to Boston Design Guide's annual resource, and explore all that 7 Tide has to offer. 
Clarke's Executive Corporate Chef John Craig cooked up delish dishes in the showcase kitchen (using Wolf appliances, of course), while the staff at Marvin Windows and Doors was kept busy giving demos at its award-winning interactive experience center.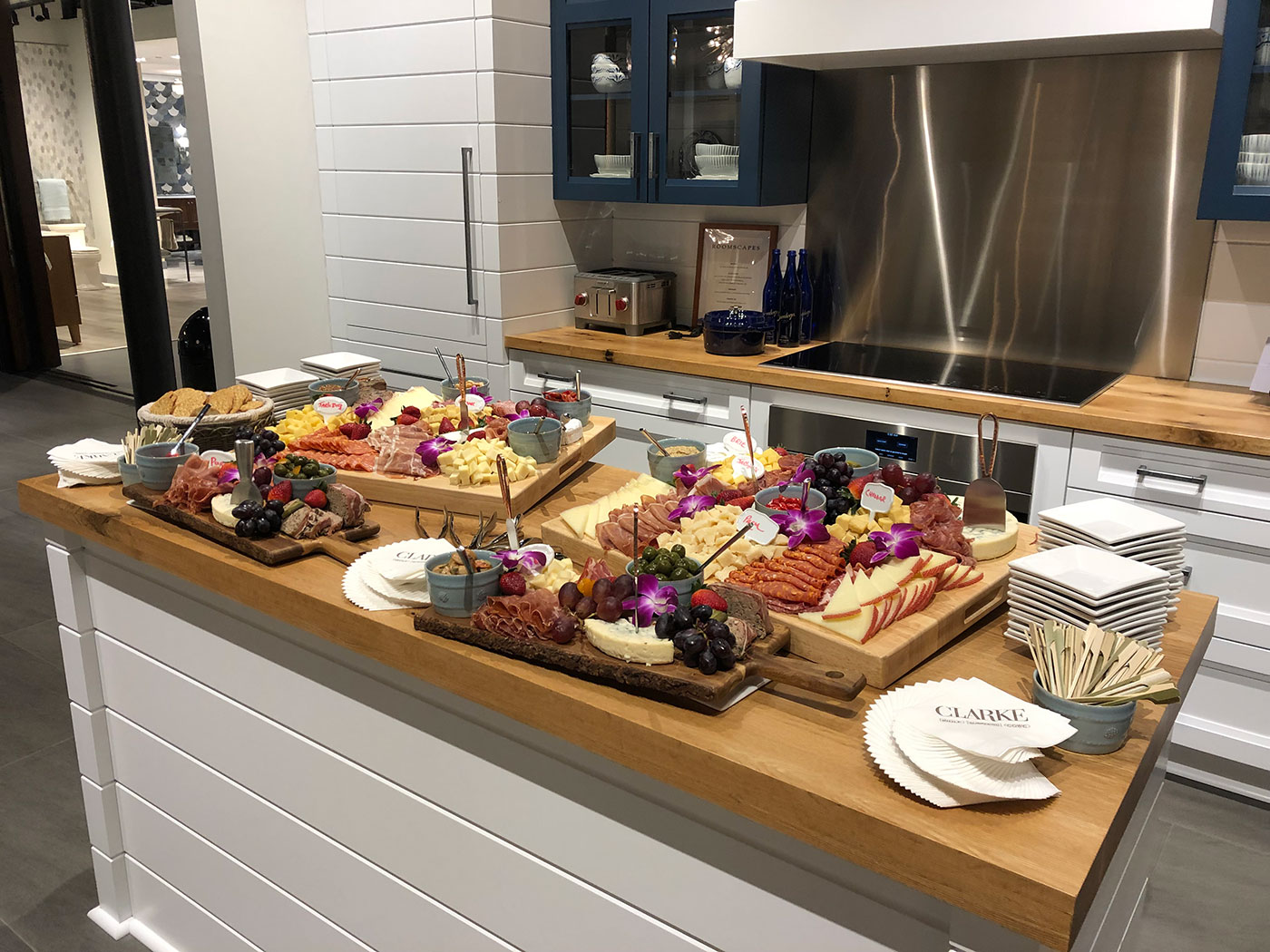 Guests discovered Supply New England's gleaming Kohler flagship store and noshed on passed hors d'oeuvres and an elaborate spread in another area, among kitchen design vignettes by a variety of premier designers and cabinetmakers in the area.
If you couldn't make it, fret not. Click here to reach 7 Tide's "virtual receptionist" and book an appointment for a future visit to any of their showrooms.