April 26, 2018 | Sandy Giardi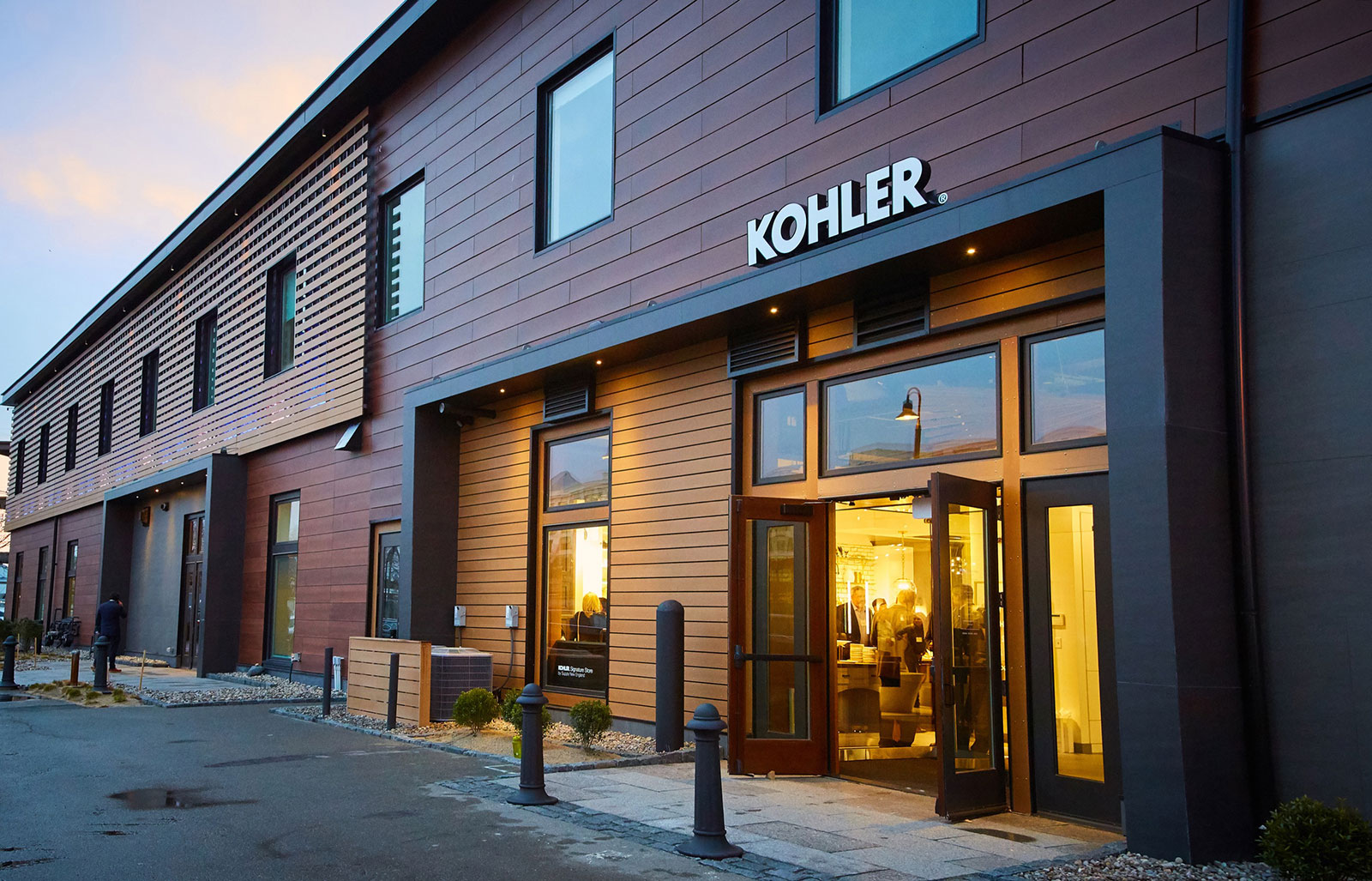 Kohler Signature Store by Supply New England celebrates its Boston Grand Opening event at the design mecca Seven Tide Saturday, April 28. The captivating showroom offers a luxurious, innovative and, often, tactile shopping experience for discerning homeowners as well as in-the-know New England architects, designers and other trade professionals.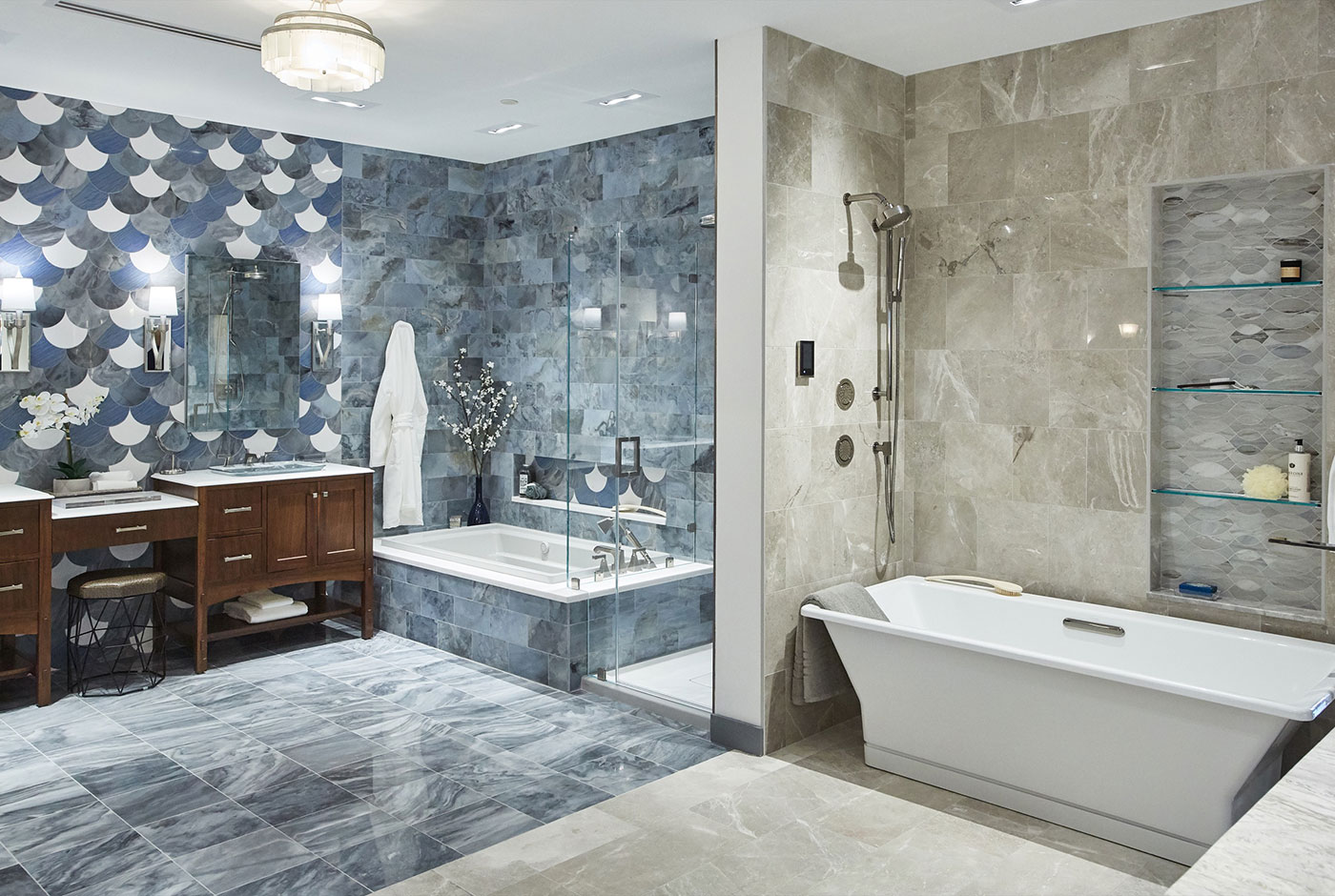 Dubbed a downtown "destination for inspiration," guests to the showroom are wowed by displays of kitchen and bath fixtures, fully designed bath suite vignettes and a pair of experience rooms spotlighting the RealRain™ and DTV+™ in one space and the Underscore tub with VibrAcoustic, BubbleMassage, Bask and chromatherapy in the other. Sustainable art suspended from the ceiling by Jeff Soderbergh is an immediate tip-off that shoppers are in for something special. The massive piece uses wood reclaimed from Boston's own Lovejoy Wharf.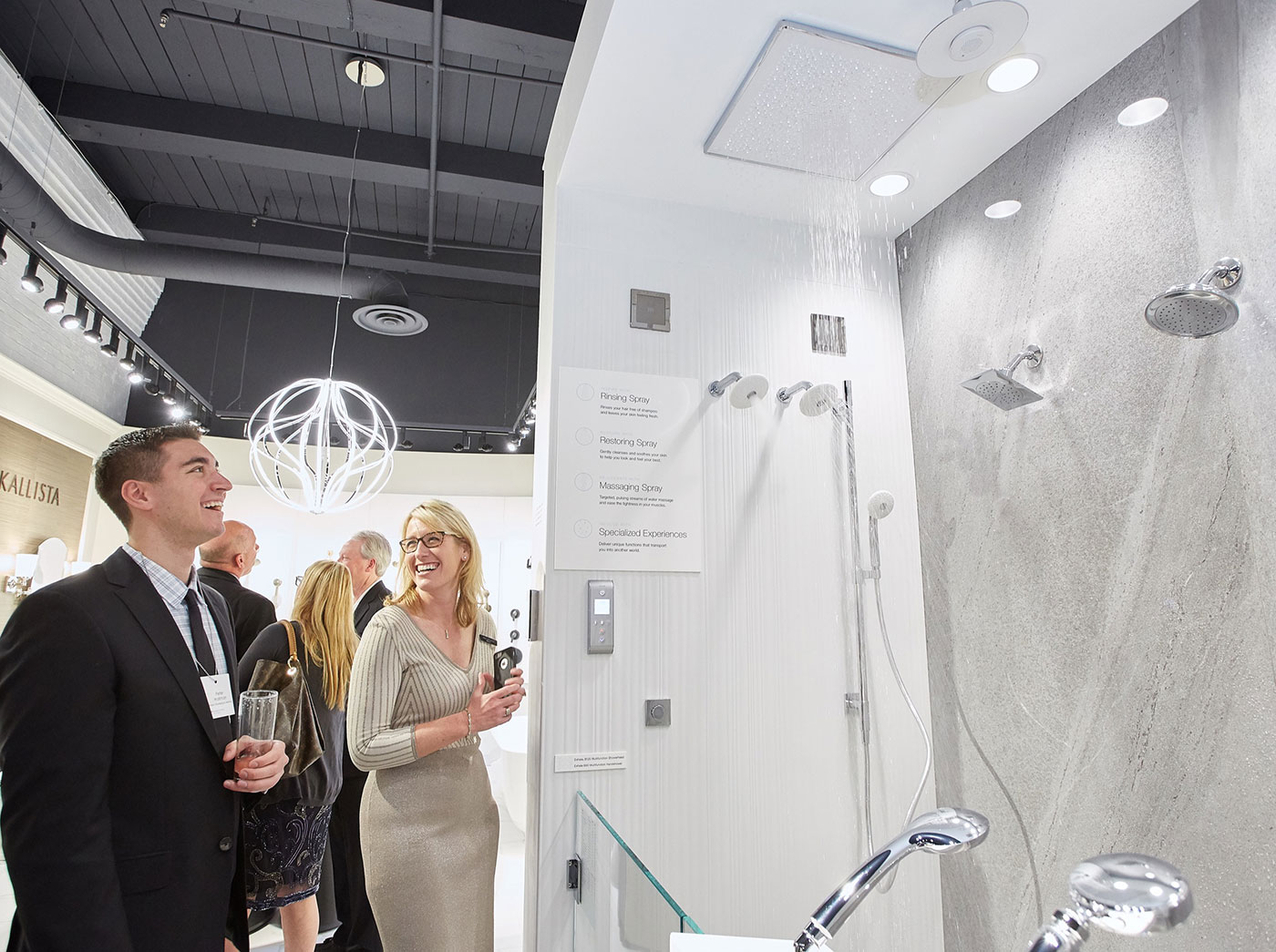 RealRain™ feature
A series of events are planned for attendees Saturday from 11-4pm, including Kitchen Remodeling 101, Bathroom Remodeling 101, Speed Design Sessions and a Cooking Demonstration by Anna Rossi of NBC10's The Hub Today.
The Kohler Signature Store is a one-stop shop for kitchen and bath projects, and offers full design services, product selection and assistance, and design development in addition to its premier product lines.
Store manager Eric Madsen is thrilled to welcome Boston-area residents to their grand opening event. "The store is stunning and a pleasure to tour with customers," he shares. "We look forward to introducing the many new and innovative Kohler products to our customers."