April 18, 2018 | Sandy Giardi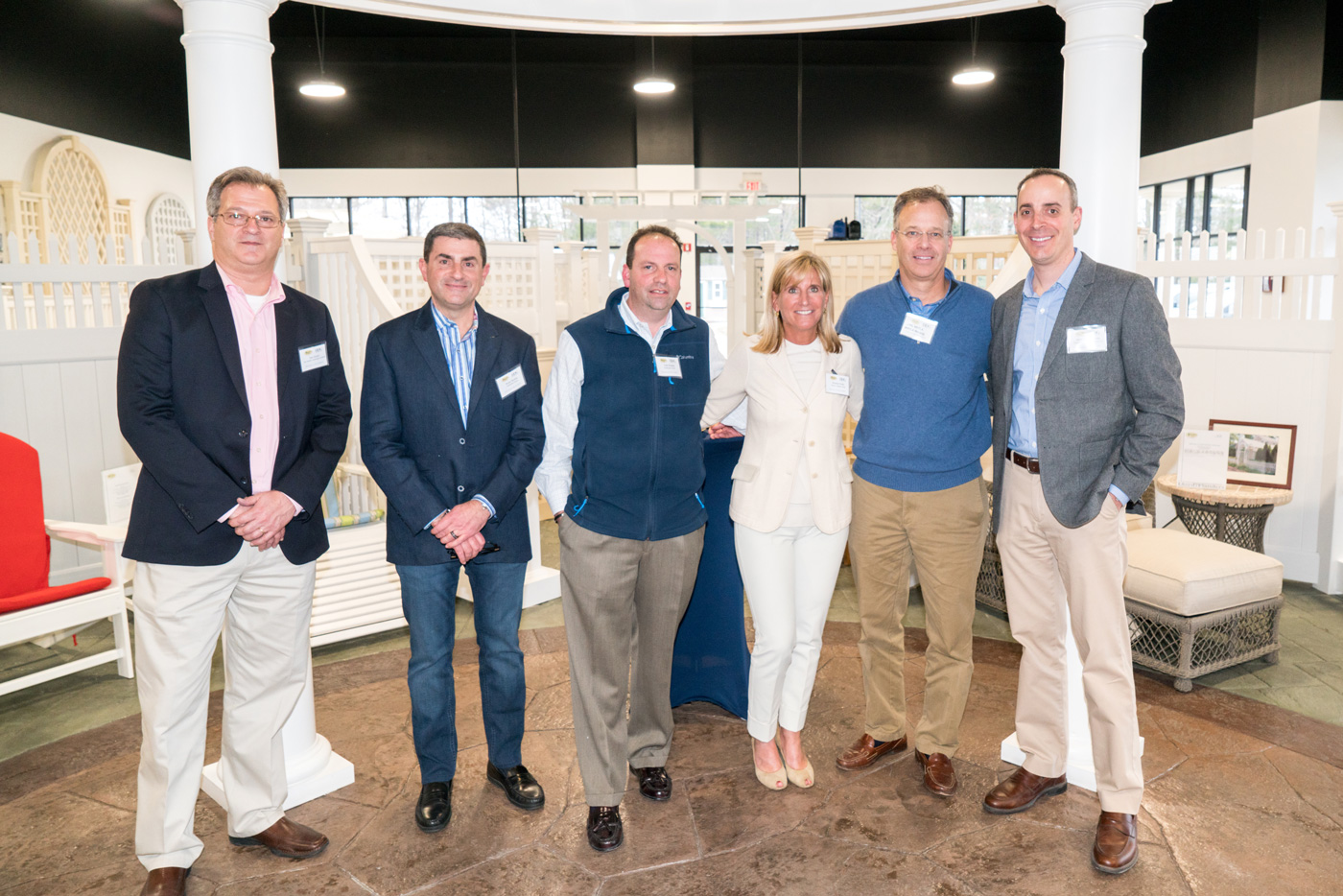 Last week's event, If You Dream It, We Can Build It, cohosted by BDG and Perfection Fence at the company's Marshfield headquarters, was a successful, informative open house and panel discussion with the spirit of an industry reception.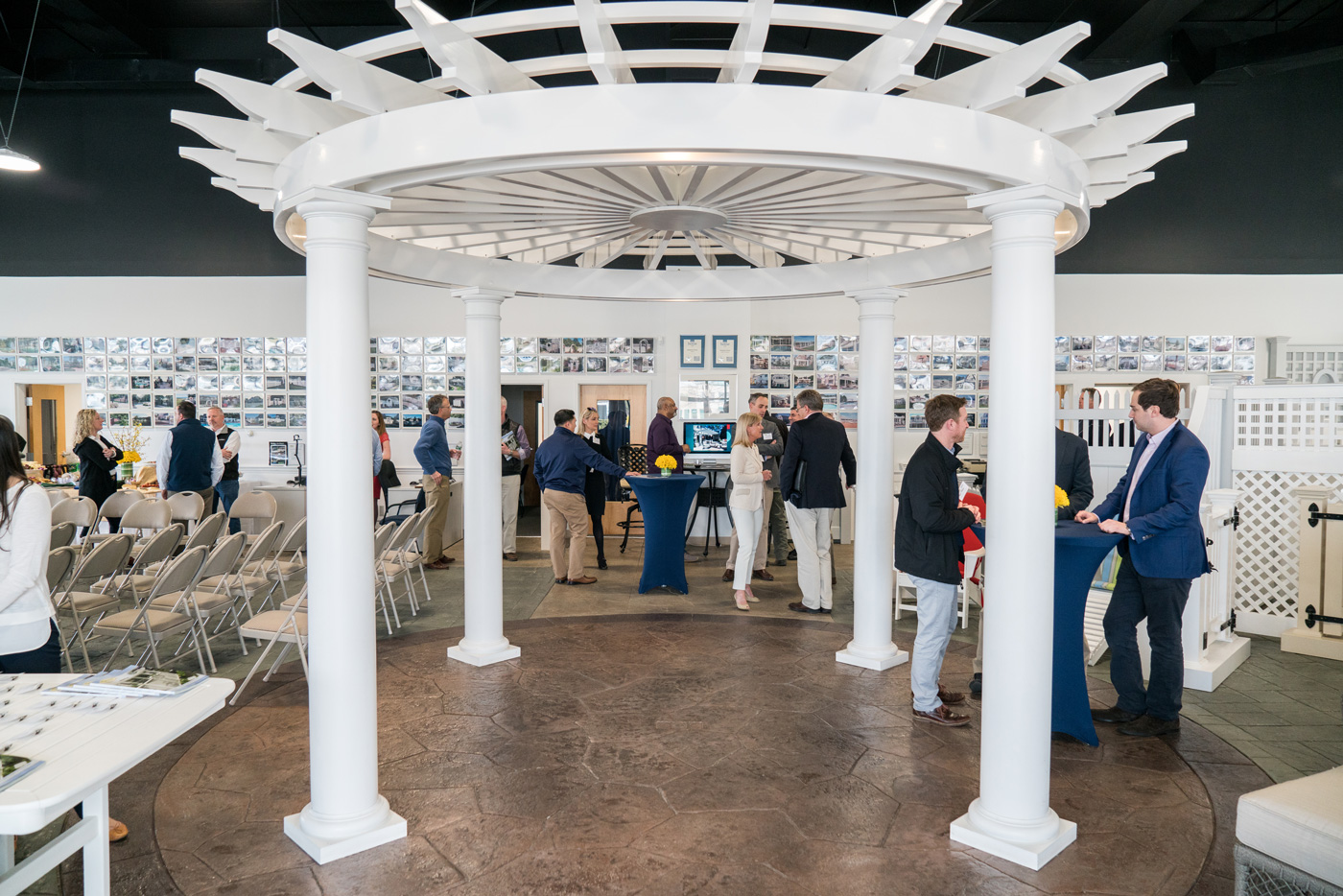 The event, which was moderated by BDG's publisher Melanie Perillo, featured builder Douglas Whitla of Whitla Brothers Builders, Inc., Dan Gordon of Dan Gordon Landscape Architects, Michael Tartamella of Patrick Ahearn Architect, Todd Skulsky of Perfection Fence, and brought to life the many ways that Perfection Fence can partner with builders, architects and landscape architects to realize inspired custom projects for outdoor spaces. 
In his opening remarks, President Bryan Skulsky shared that Perfection Fence's production equipment is better equipped than any in the business. This allows the company to tap into the great minds of landscape architects, architects and builders to build and assemble beautifully structurally engineered functional products—"without any limitations," added Vice President Todd Skulsky.
Guests were treated to a lavish buffet as well as the insights of panelists, and a slideshow of projects in which their firms teamed with Perfection Fence for stunning results.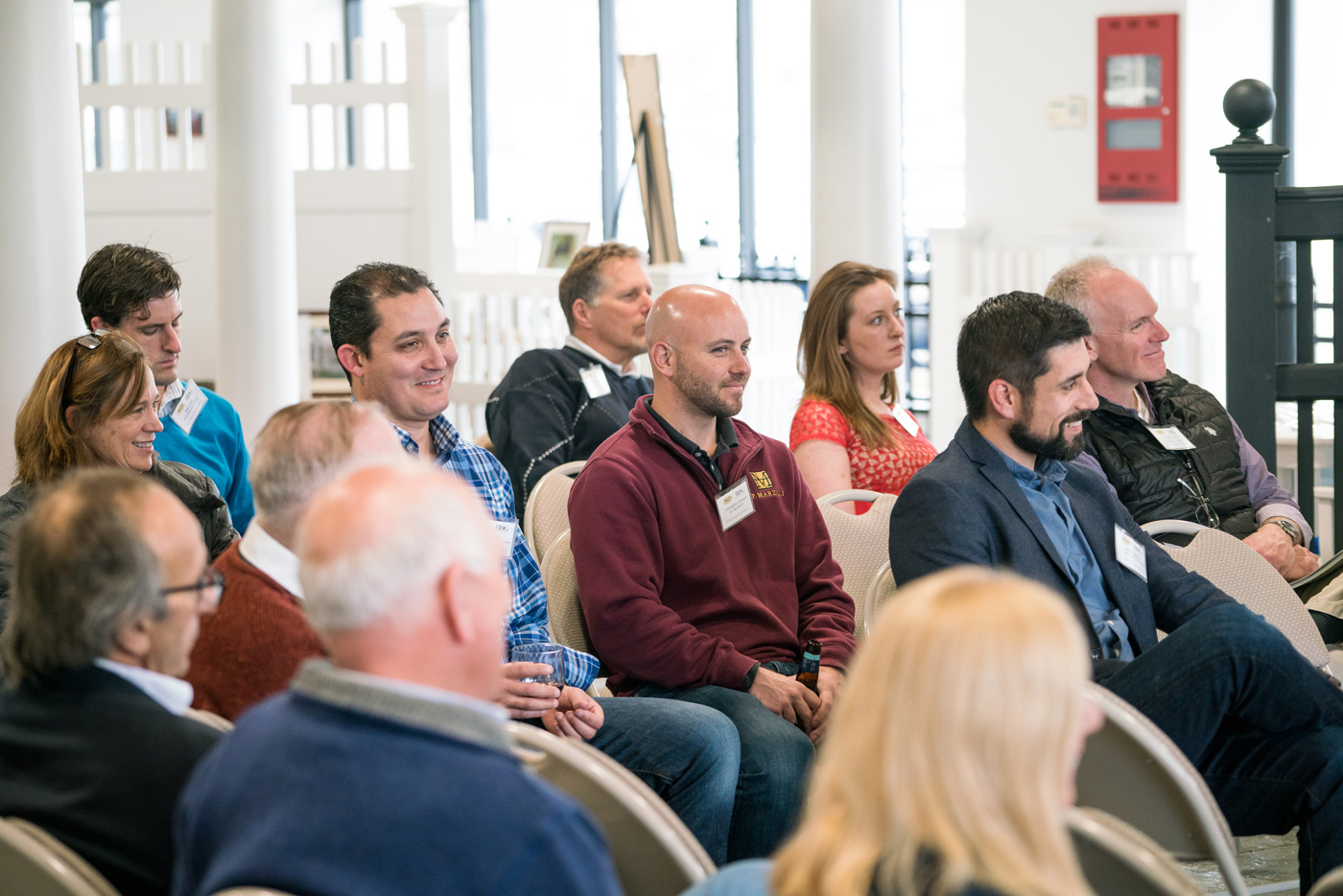 For those of you who couldn't attend, here are a few of the afternoon's highlights, trends and tips....
Homeowners are enjoying their outdoor spaces like never before. Dan Gordon shared that his clients are looking to have their homes spill out to the terrace with programs that "they can get them out in the landscape—whether it's an outdoor kitchen or a spa." Todd Skulsky concurred and even took that idea a step further. He's seeing a trend toward creating outdoor spaces that are destinations within a property. That might mean "an object building in the landscape, or it might be a cabana by the pool or a pergola or fountain," he asserted, "projects that dovetail both architectural and landscape spaces."​

​
PVC cellular fencing and structures are not only accepted, they've become the norm. "Eight years ago, it was sort of taboo," said managing principal Michael Tartamella of Patrick Ahearn Architect; "you wouldn't use PVC railing. But, slowly it started to be incorporated in projects and people couldn't tell the difference." When homeowners touch and feel it, they find that it has the same weight and strength to it. It becomes a no-brainer, because it's durable and you won't need to replace it or repaint it. Whitla Brothers Builders is currently working on a home in Medfield that is using all white cedar, and it's funny, said Douglas Whitla, because using that material these days is more unusual.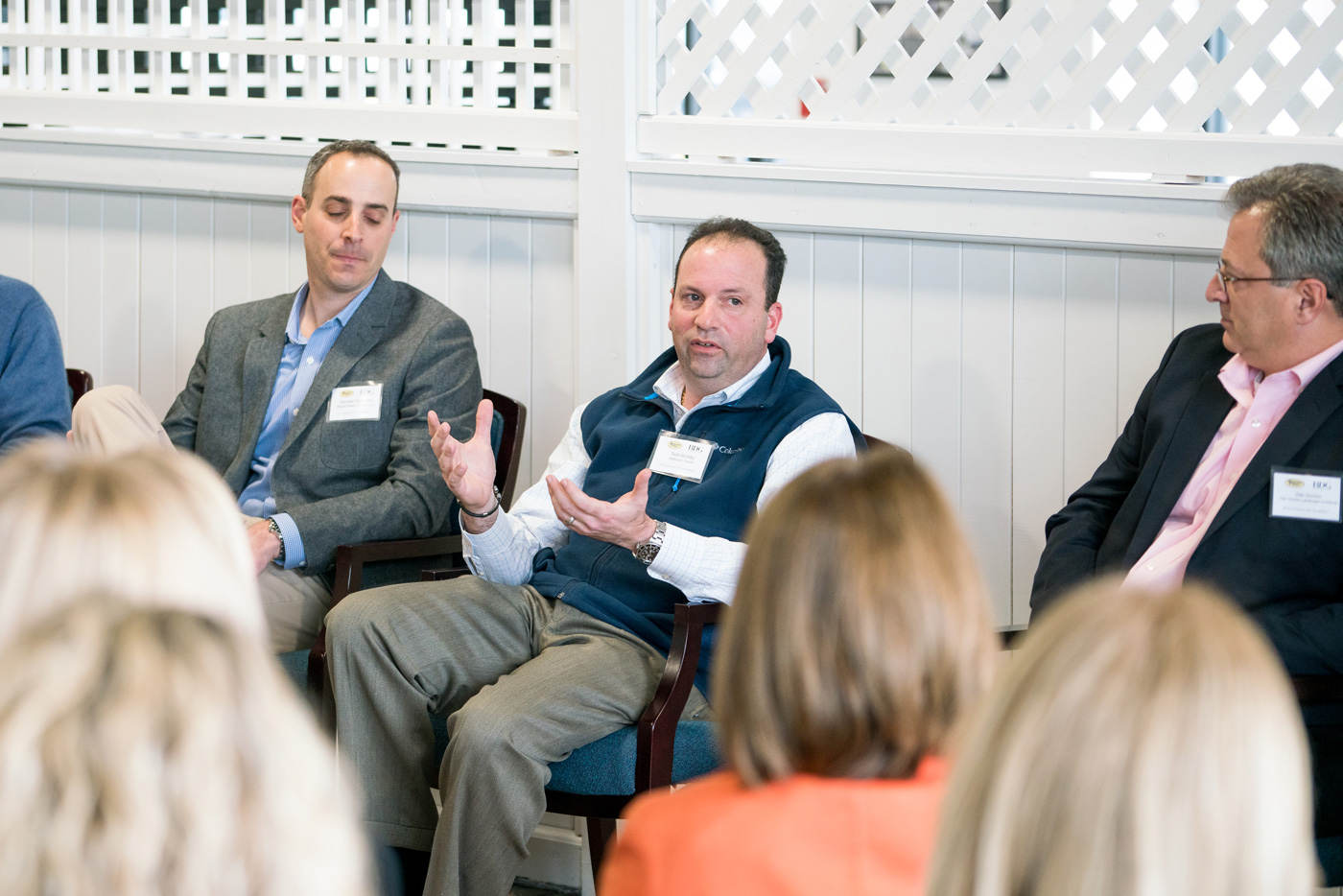 As far as fencing and railing goes, Todd Skulsky mentioned that the latest and greatest trend in recent years is using a mix of materials. Perfection Fence is seeing a lot of metal involved with wood or cellular; for example, a cable railing with wood posts. And the company does it all.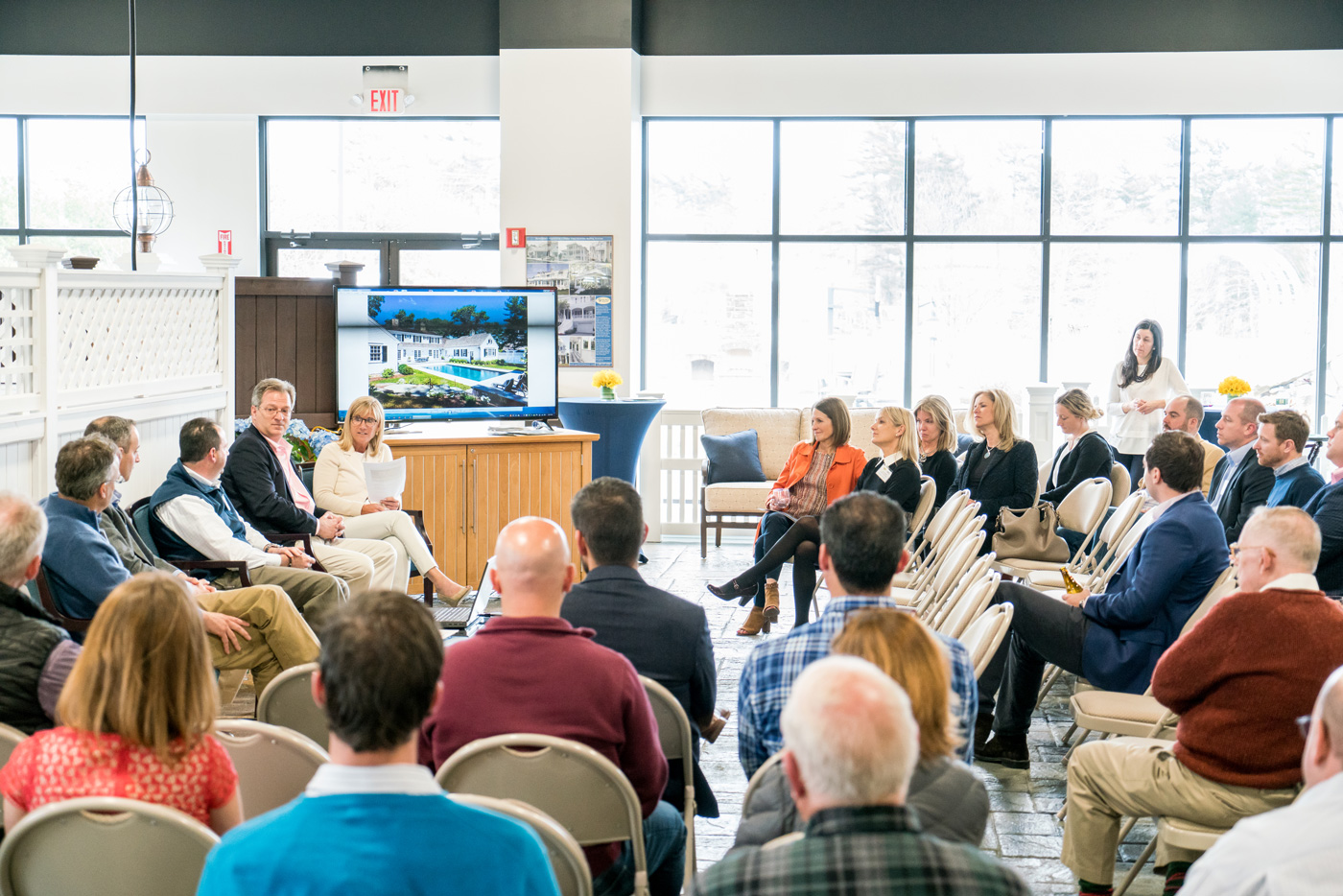 Perfection Fence's offerings can help establish a sense of place

, a key tenet of Patrick Ahearn Architect, in a literal way, explained Michael Tartamella. "In suburban Wellesley, you might use a split-rail fence, while in Edgartown it might be the Edgartown street fence that defines space and character along the streetscape."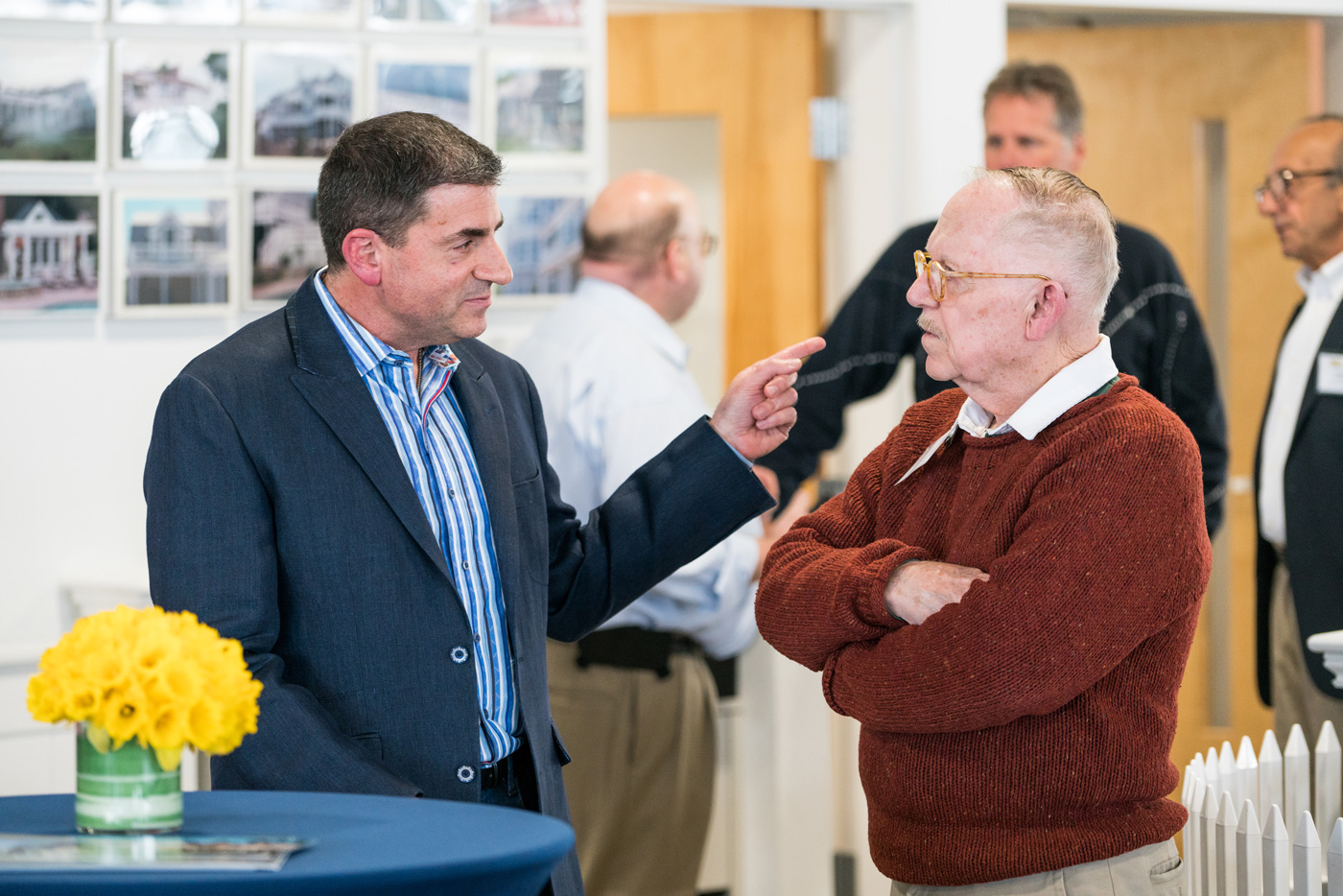 The panelists agreed that it's advantageous to consult a professional for projects large and small (like adding an entry gate or pergola), however, they did divulge a few things that homeowners can do quickly on their own to give their home a lift. If you don't already have them, add shutters to your home. ("They dramatically change the exterior of your home in a positive way," said Tartamella.) and use well-placed landscape lighting to add a dusk or nighttime glow.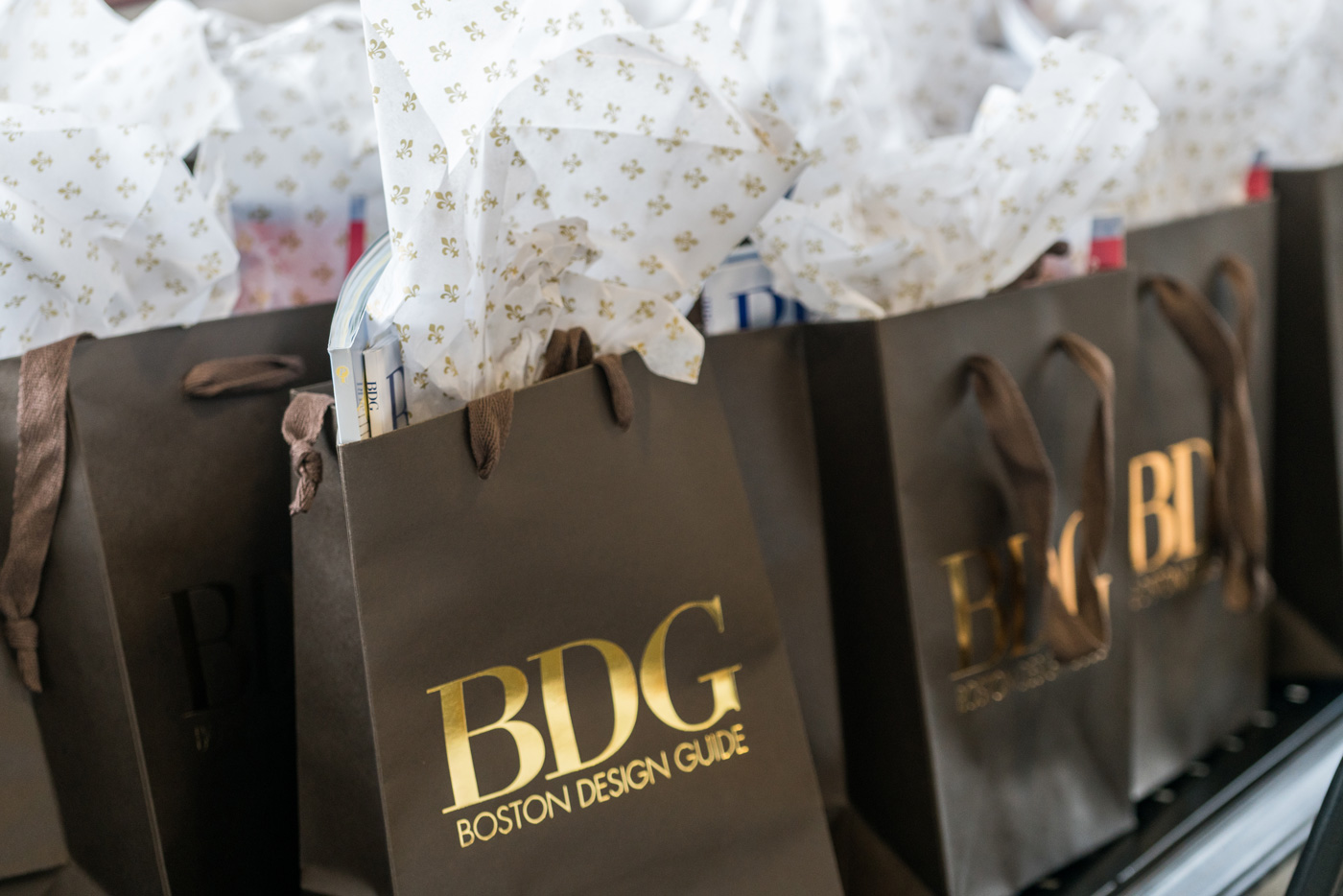 Photos by Liam McInerney