April 13, 2018 | Sandy Giardi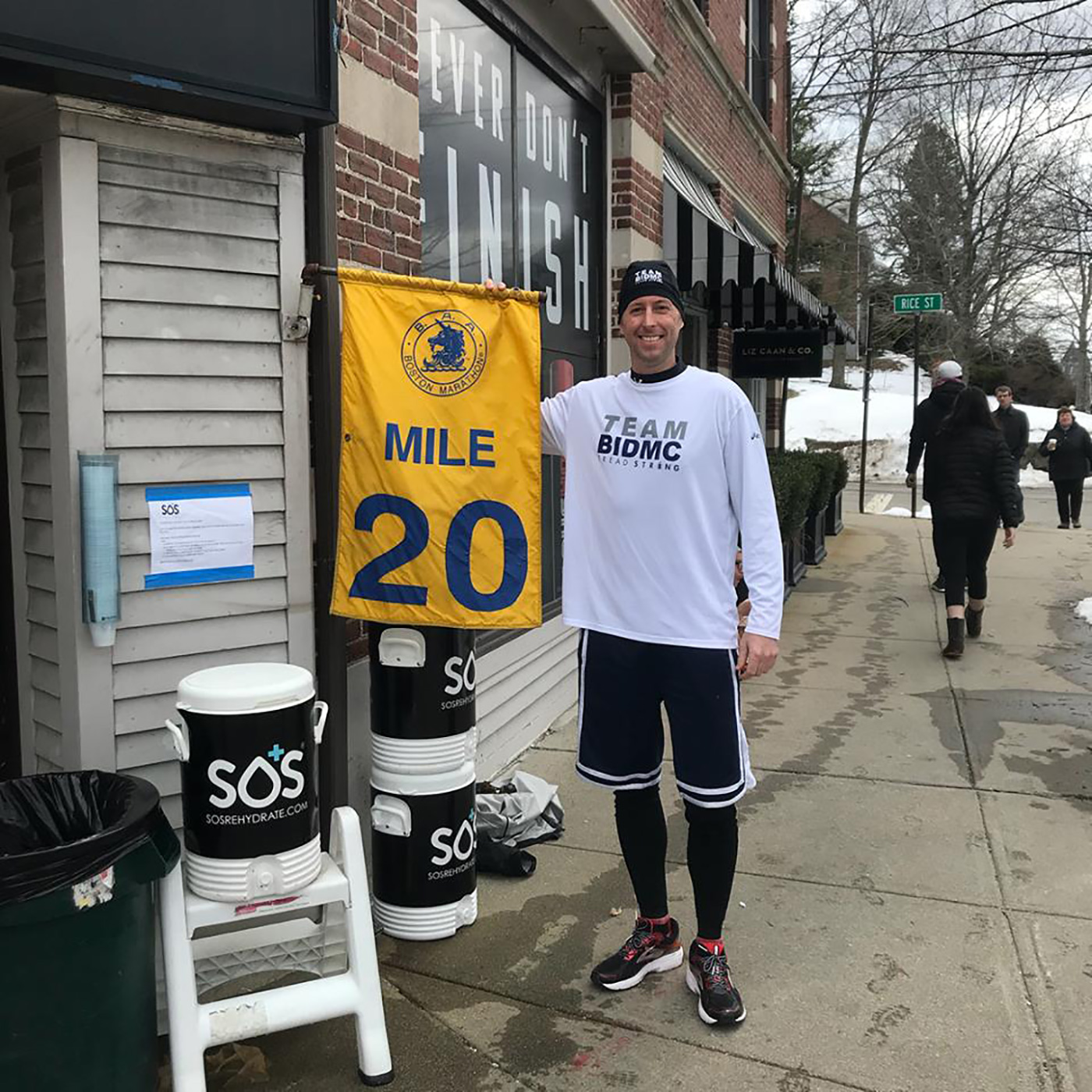 We've learned of two athletes in the BDG community running the 122nd Boston Marathon: Eddie Gaffney (pictured above), Associate AIA & IT Director of Patrick Ahearn Architect and Kenneth Frommer, Vice President and Senior Project Manager of Kistler & Knapp Builders, Inc. We caught up with these two inspirational individuals to learn more about their background and training, the causes behind what we consider to be herculean effort (20 mph headwinds? C'mon!), and what they're most excited for on Marathon Monday.…
Eddie Gaffney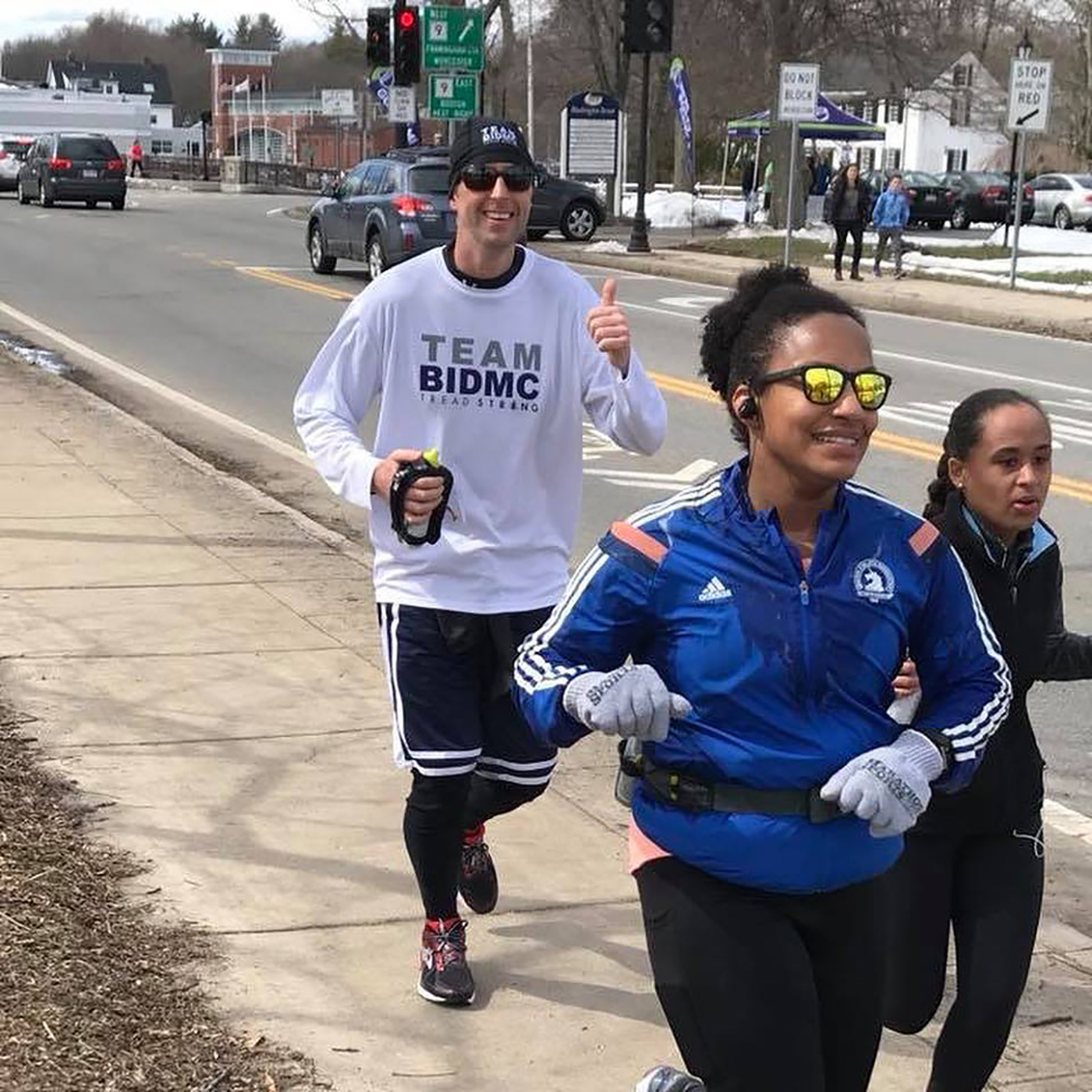 Eddie Gaffney
No longer content to stay on the sidelines, this is Eddie Gaffney's first Boston Marathon. He is running in support of Team Beth Israel Deaconess Medical Center (BIDMC) and the Bowdoin Street Health Center's Healthy Champions Program.
BDG: What made you want to run the 2018 Marathon?
EG: I have been a spectator at the Marathon since I moved to Boston in 1999, and it is something I've always wanted to do. Better to do it sooner than later!
BDG: Are you a longtime runner?
EG: I used to play soccer and run track when I was younger and participated in a triathlon sprint in 2006, but, since then, I have not done much running at all.
BDG: Until now…
BDG: Why are you running for team BIDMC?
EG: I have worked to restructure the garden plot at the Bowdoin Street Health Center in Dorchester for two years, which is used to teach children about the importance of eating healthy and incorporating fresh foods into their daily meals. It is empowering for the kids to see that they can have an impact on their community by doing something as simple as planting a seed and watching it grow!
BDG: What are you most excited for about participating?
EG: Meeting new people and, of course, the finish line!
To support Eddie and BIDMC, click here. 
Kenneth Frommer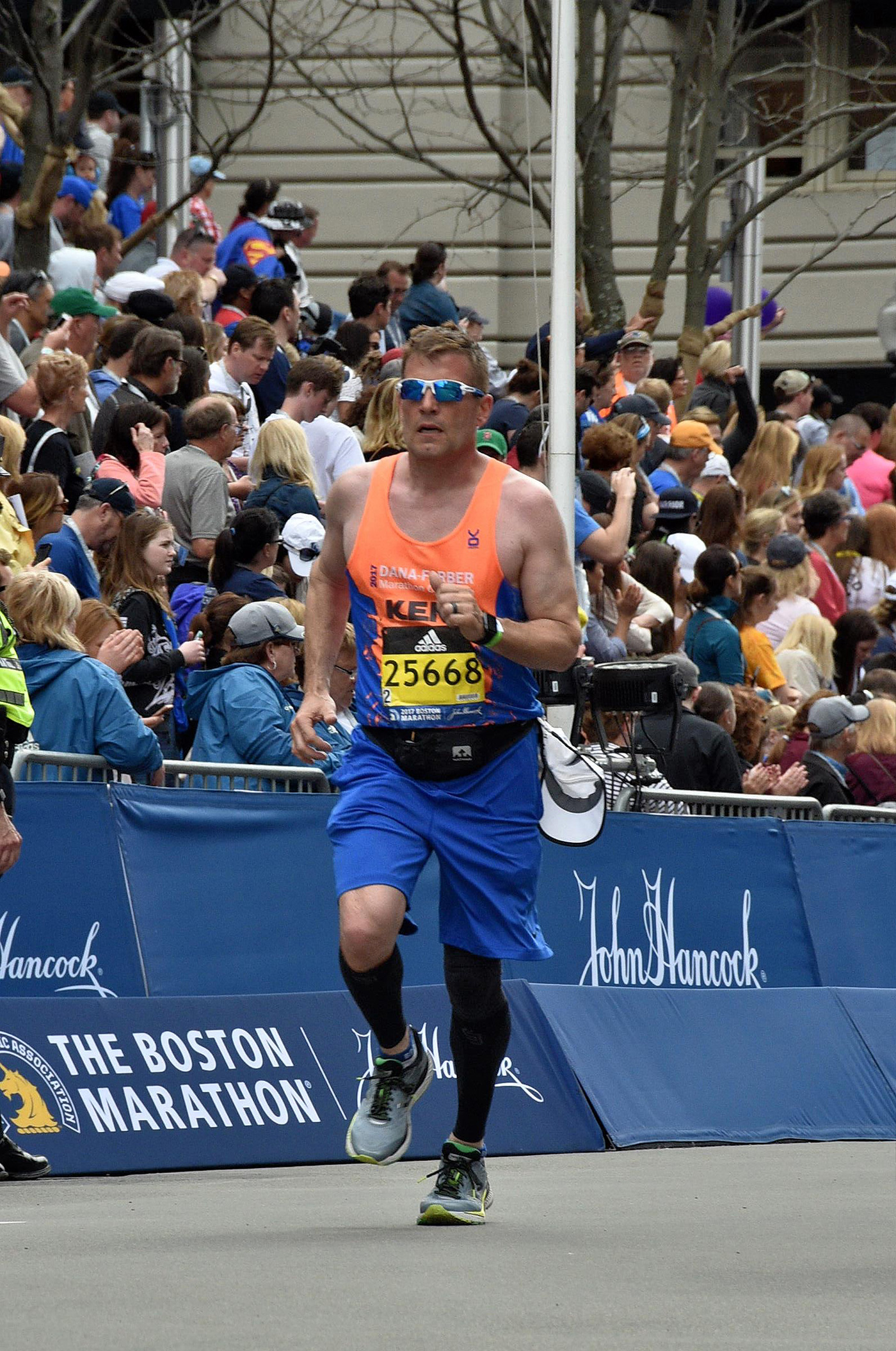 Kenneth Frommer at last year's Boston Marathon
A veteran of the Boston road race, this is Kenneth Frommer's third consecutive run of the nation's oldest marathon. An avid athlete, Frommer is regularly training for his next Tough Mudder, Spartan Race, and, yes, marathon. Perhaps there's Powerade in the water over at Kistler & Knapp, as principal Douglas Stevenson has also run the course in past years. Frommer is participating as part of the Dana-Farber Marathon Challenge (DFMC) team, in collaboration with the Boston Athletic Association.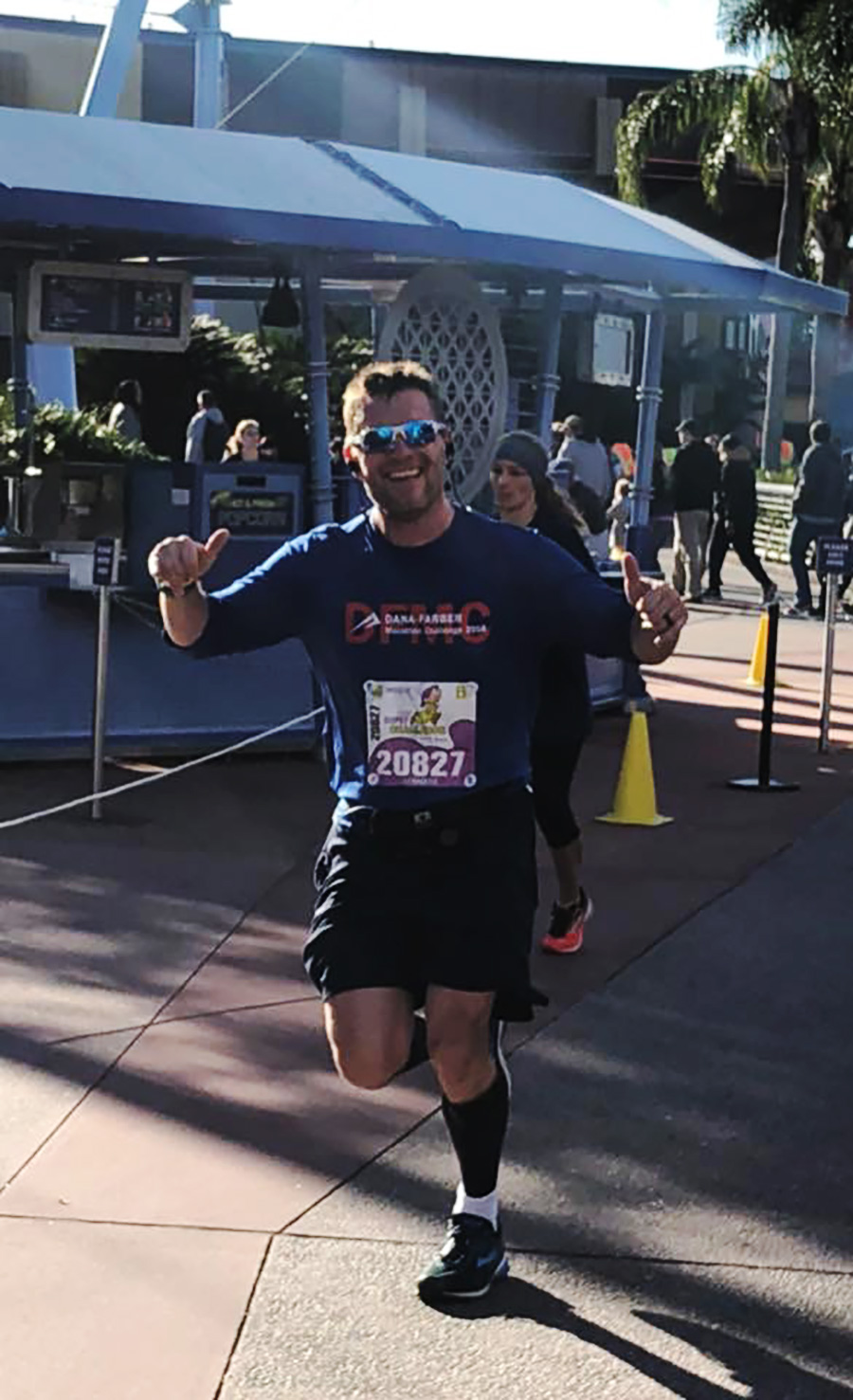 Frommer at the Walt Disney World Marathon, which he ran in January.
BDG: Why are you running the Boston Marathon?
KF: I love the course and the people, and I love running for Dana-Farber.
BDG: What inspired you to run for the Dana-Farber Marathon Challenge Team?
KF: I run in memory of my father and others and to help fund essential cancer research at Dana-Farber Cancer Institute.
BDG: Are you worried about the dicey weather conditions?
KF: If it were my first marathon, I would be. But, it is what it is; you can't change it. I'll finish.
BDG: What do you like most about running the marathon?
KF: The atmosphere. Hearing your name called and thinking it's your family or friends and then you turn to look and realize you don't even know the people cheering you on.
To support Kenneth and Dana-Farber, click here.
Best of luck to you both and to all the Boston marathoners!