January 31, 2020 | Sandy Giardi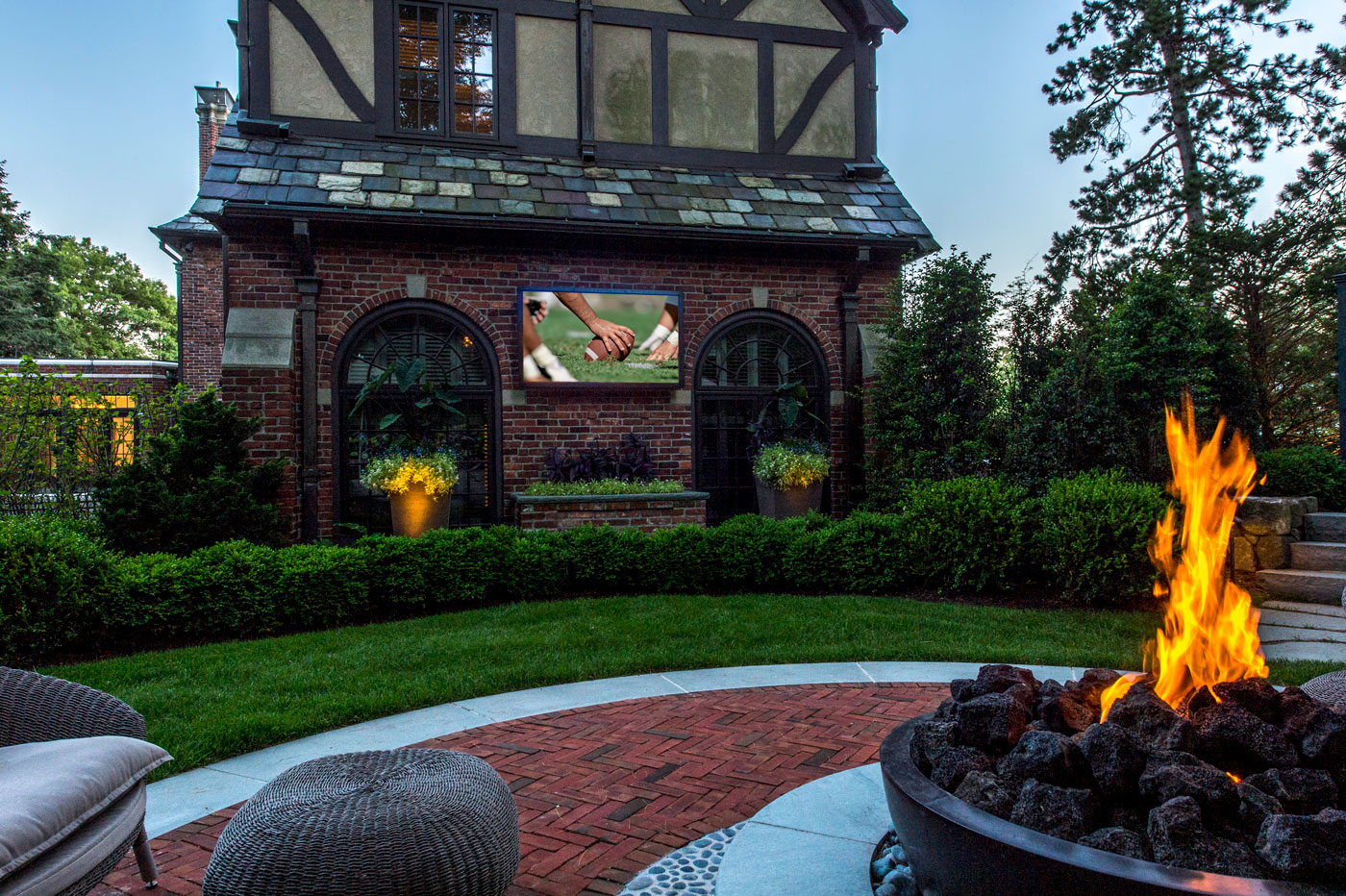 Since most of Patriot Nation will be staying put this year, and watching the Super Bowl here in the Northeast, we got to thinking, who needs Miami and its balmy temps? Let's watch the game in the great outdoors, in the cold (if not the rain and snow), where football was meant to be played. Don't give your outdoor TV the cold shoulder just because it isn't summer. Bundle up, light a fire and grab a cold one (or a hot toddy) and head out to watch the Chiefs battle the 49ers. Who's ready for some football?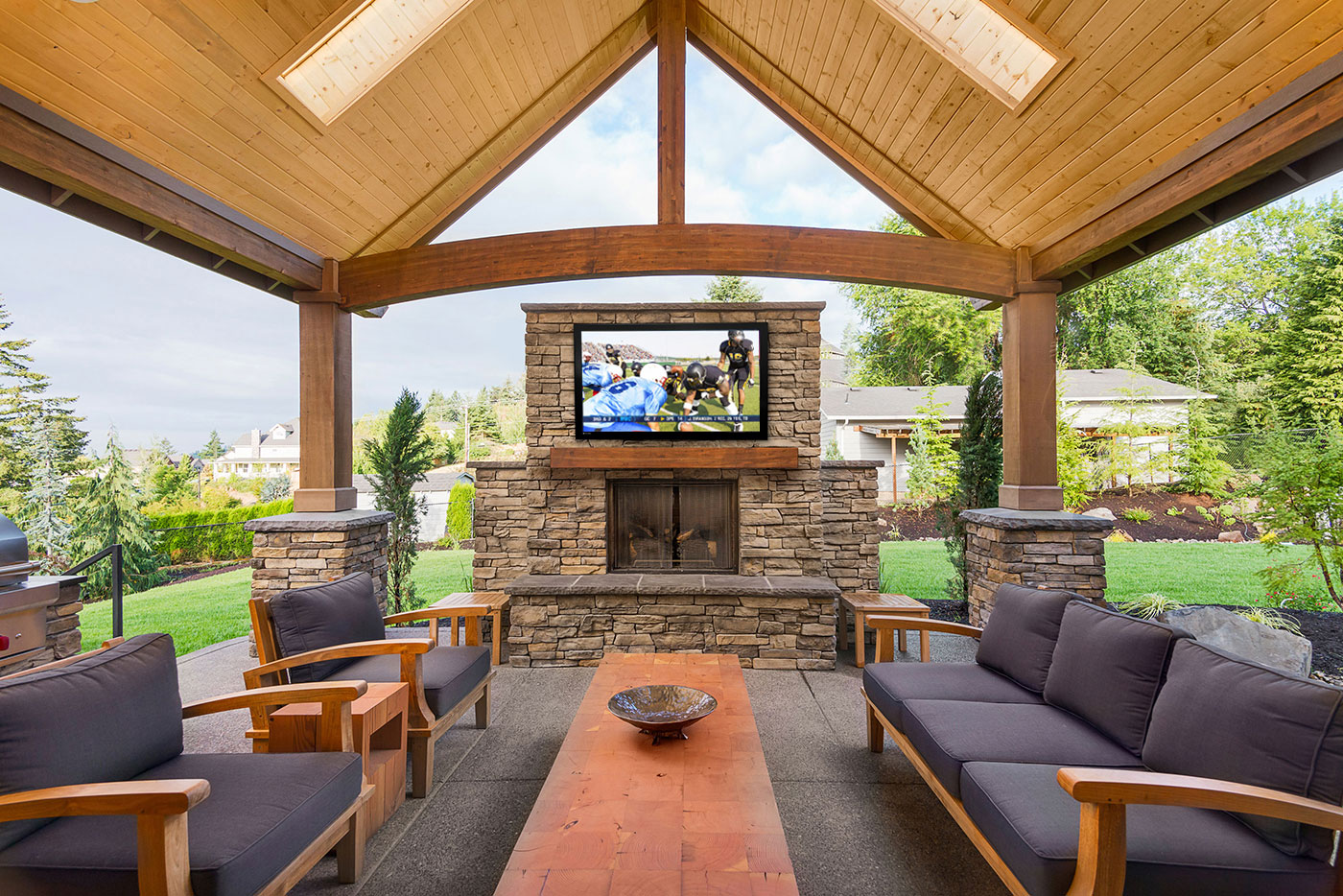 Séura's Storm, courtesy of Séura and Maverick Integration
Cue the outdoor heaters and the cashmere blankets, because more and more people are turning their landscapes into alfresco living rooms. Technology has responded; outdoor TV models are made for the shade, direct sunlight or the nightfall of kick-off, adjusting the brightness of the display to the changing light of the outdoors.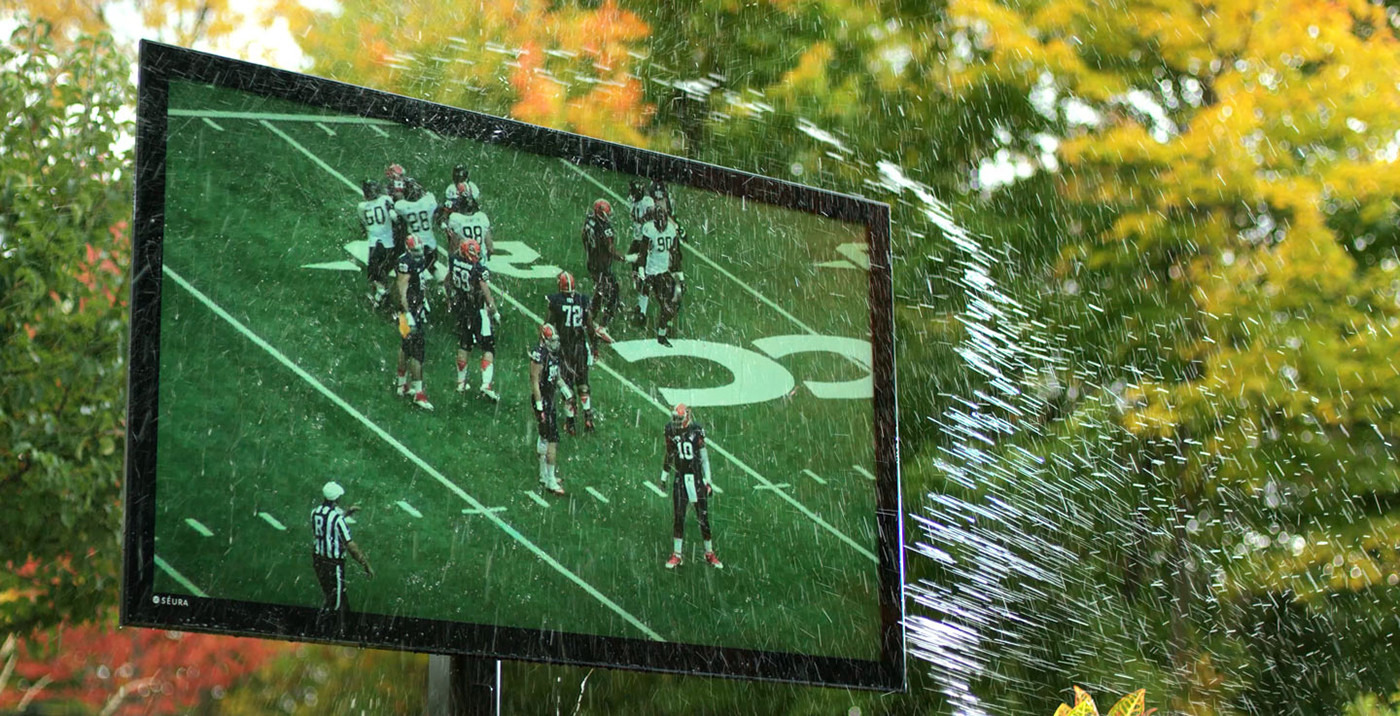 Séura's Storm Ultra Bright, courtesy of Séura and Maverick Integration
For waterproof TVs, Séura's Storm Ultra Bright is Maverick Integration's top pick. This ultra- sleek screen is great by a hot tub or pool, in full sunlight and can handle the splash zone. But, please, no beverages, no matter how bad the call.
Top image: Outdoor home integration by Creative Systems, photo by Gregg Shupe