December 11, 2019 | Sandy Giardi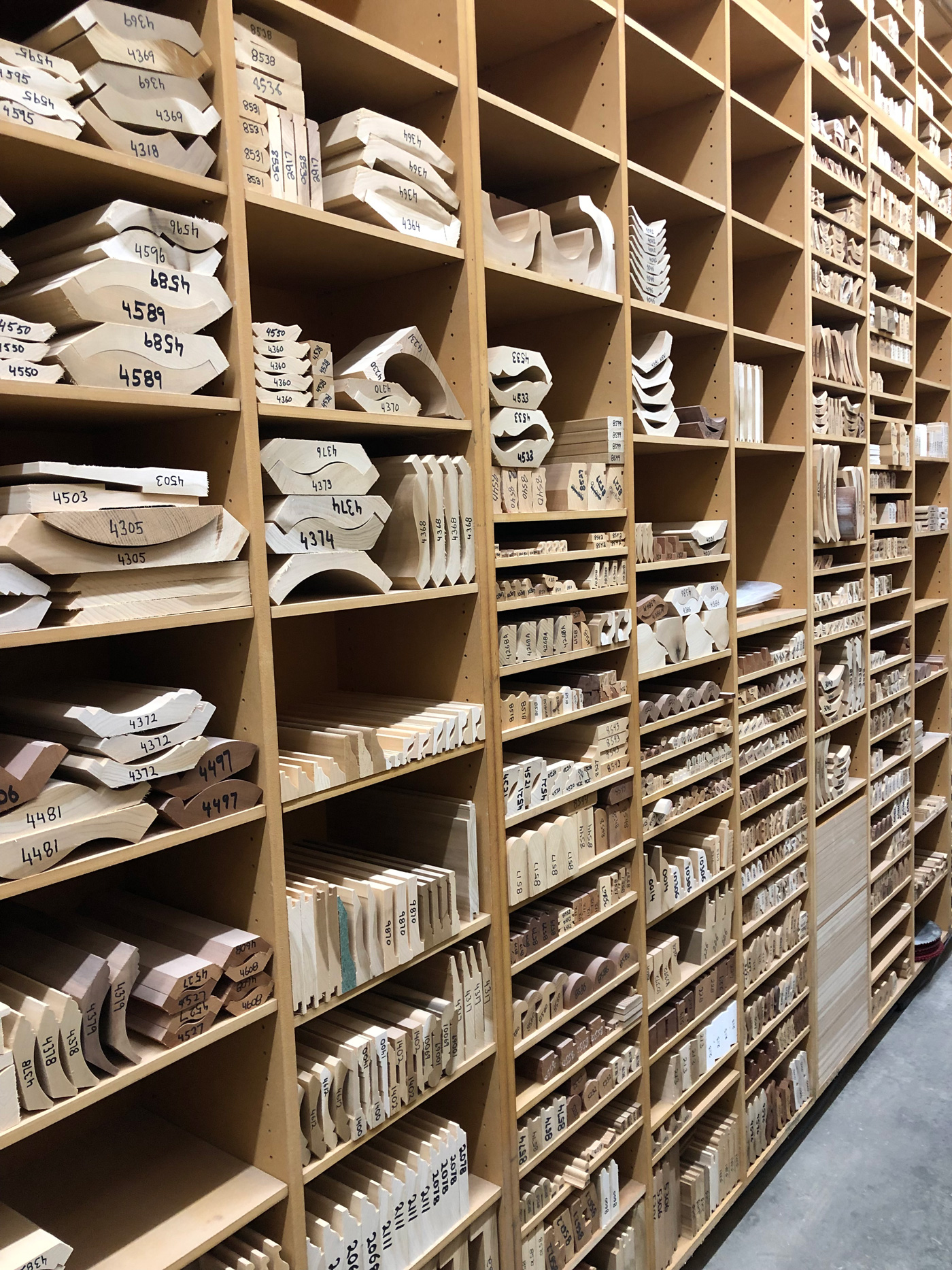 Owner Peter Murray and the rest of the gracious staff at Fine Finish, Inc. opened the doors of its spotless mill shop to members of the trade for an evening of woodworking and networking Dec. 10. Co-hosted with BDG, premier builders, architects, interior designers, home integration specialists and more turned out to see the mill shop's capabilities as well as the unveiling of Fine Finish's new CNC, a massively impressive piece of machinery (which just arrived this week!) that helps facilitate the shop's best-of-class architectural millwork.
While sipping beer and wine, and supping on passed hors d'oeuvres, the crowd was treated to a tour of Fine Finish's facility to see projects in various stages of completion. Guests viewed custom moldings in the making, as well as a drop-dead, fully assembled piece of cabinetry that, we hear, will be receiving such a high-gloss finish, you could shave in the reflection.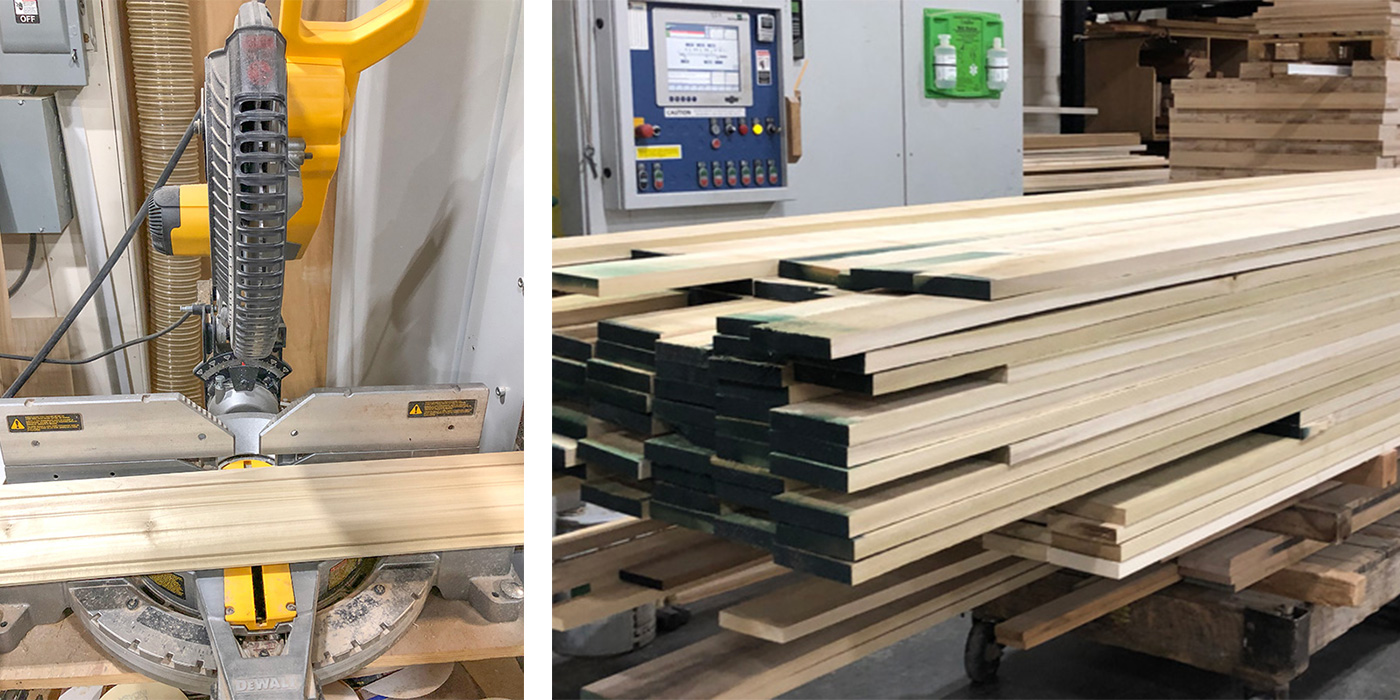 A Fine Finish engineer runs lumber (left) through this machine to create the mill shop's custom moldings.
For those of you who couldn't make it, here's a little taste of the cutting-edge equipment that goes hand in hand with Fine Finish's old-world craftsmanship....