September 15, 2020 | Sandy Giardi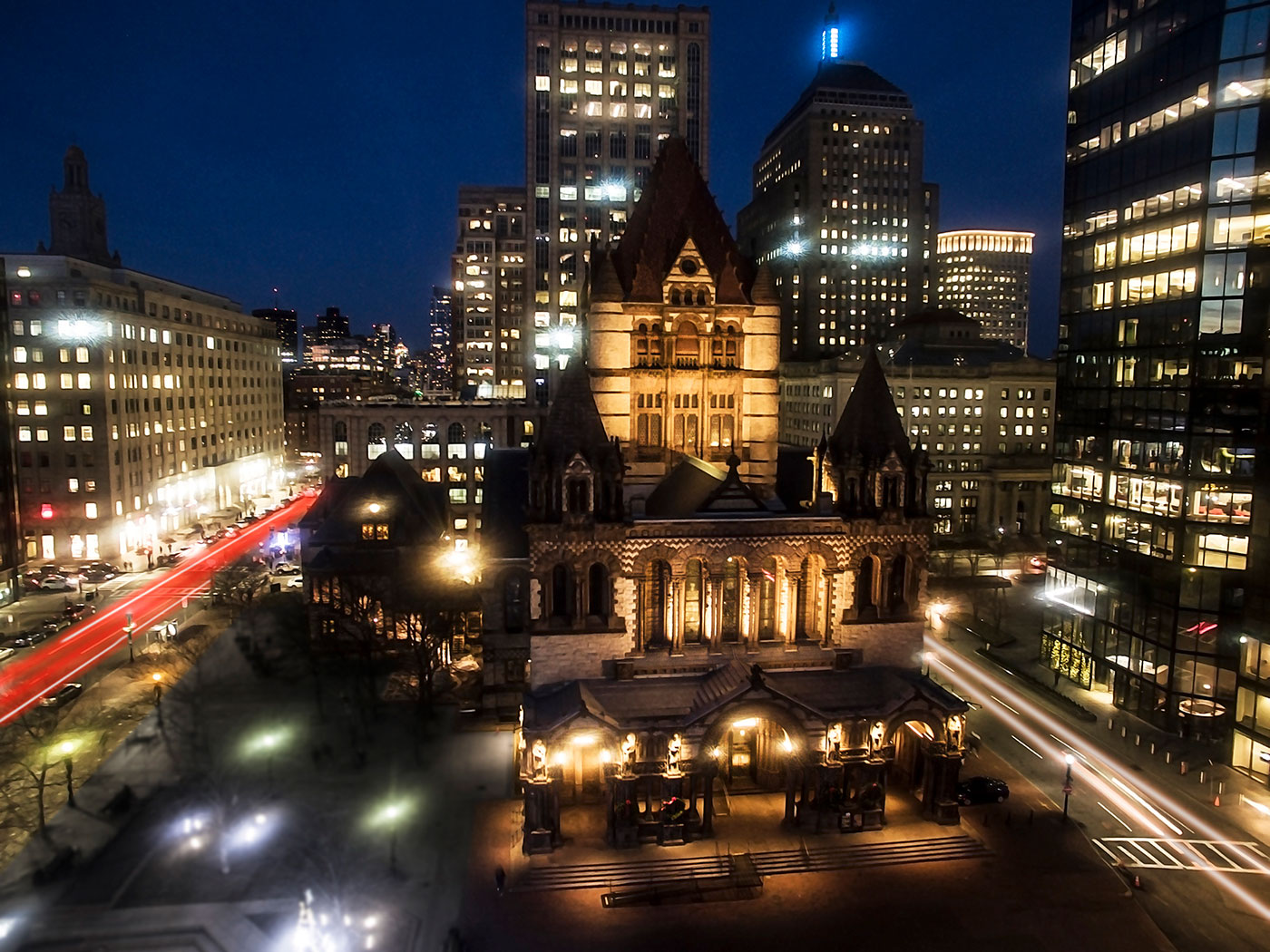 Boston Design Week debuts a special "Fall Season," September 30-October 18, a virtual, three-week festival of programs, events and exhibitions exploring all aspects of design. This year's event looks a bit different from the 12-day design staple that we're used to, but the mission at its heart—to bring an awareness and appreciation for the contributions and talent in the design industry—beats on.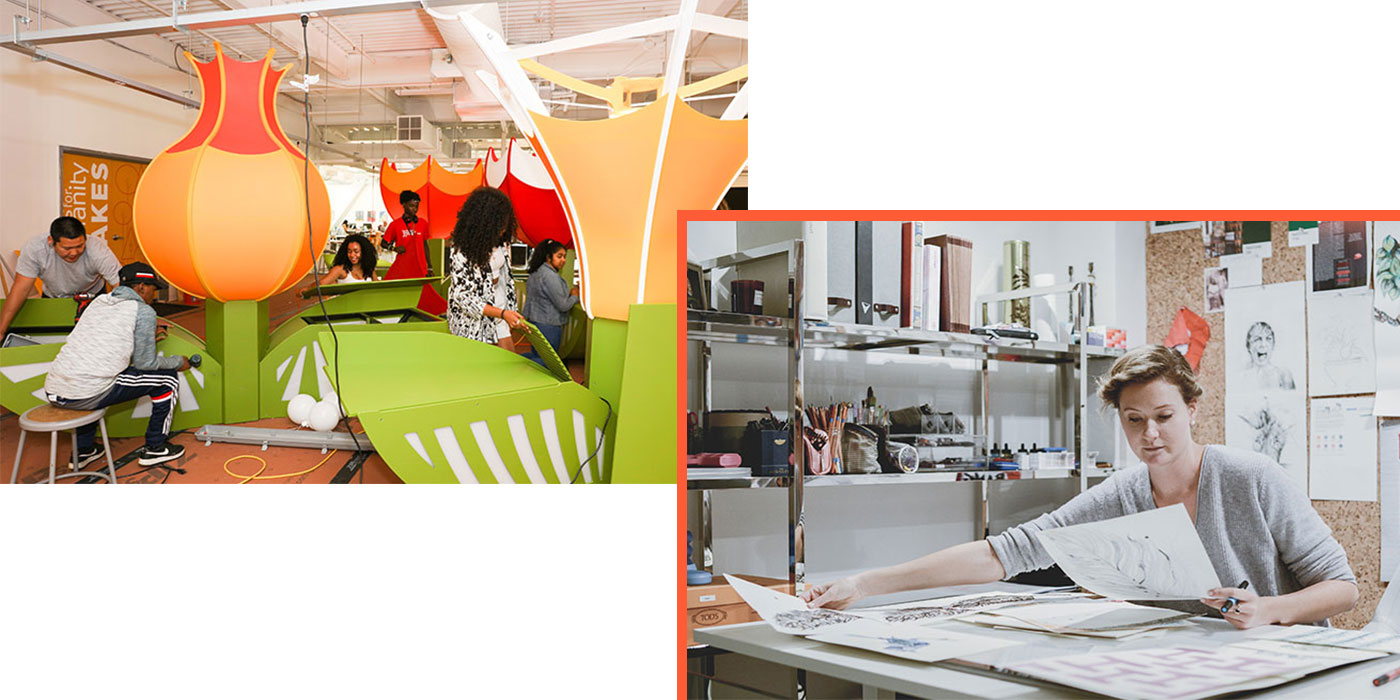 Left: Teen designers crafting an installation in the Artists for Humanity studios. Image courtesy of Artists for Humanity; right: Melinda Marquardt of The Vale in her London studio. Image courtesy Melinda Marquardt.
Due to its virtual format, this fall season is open to the public, mostly free of charge and casts a wider net, with attendees and presentations coming not only from the Boston area, but also from London, New York, Fort Lauderdale, Detroit and other design-savvy destinations. Participants from all corners of the world can experience 40+ programs Wednesday-Saturday each week that shed light on groundbreaking ideas in architecture, interior design and fine art. Social crises are also part of the conversation, and include a panel discussion led by architecture and interior design firm Slocum Hall Design Group on designing and building for climate change on architecture ("Future Proof," Oct. 8), and the impact of social inequity on the design and craft community, hosted by the Museum of Fine Arts, Boston and the Eliot Street School of Jamaica Plain ("Whose Standards? Racial Equity in Craft and Design" Oct. 8 and Oct. 14). There are also a variety of listen-anytime podcasts and view-anytime videos of cultural treasures like Trinity Church (pictured above), MIT's List Visual Art Center and the North Bennet Street School, America's first trade school.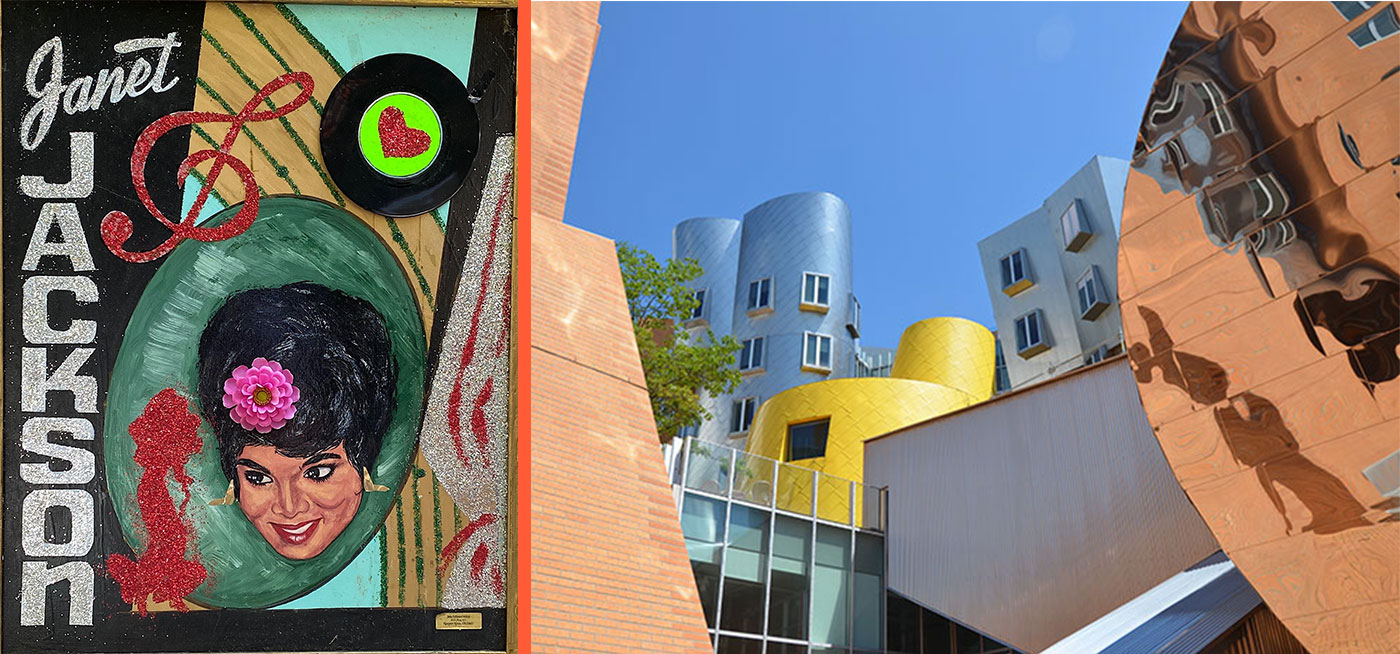 Left: Ed Welch. "Janet Jackson," 2006, mixed media collage on Masonite, 23.5 x 29.5 inches (in the artist's frame); right: Massachusetts Institute of Technology List Visual Arts Center. Frank Gehry, Ray and Maria Stata Center, 2004. Photo: MIT List Visual Arts Center
The fall event kicks off with the Boston Design Center's Fall Market, which takes place largely on Zoom and Instagram and includes two full days of prestigious keynote speakers, showroom events and a broad range of insight and inspiration for uplifting home fashion. Additional highlights include: "Inside and Out: Making the Most out of your Indoor and Outdoor Space" Oct. 1; "Sustainable Design in Today's World" Oct. 8, a panel discussion moderated by Anelle Gandelman of A-List Interiors, with insights from BDG's own Melanie Perillo; "Ten Designers to Buy Now—Create a Unique Work-From-Home Space with Objects from Auctions," led by Dan Ayer of Skinners Auctioneers & Appraisers, Oct. 15; and "Perform Design Magic with The Galley" Oct. 16. moderated by Taniya Nayak of HG-TV, with kitchen designer Michele Kelly of Venegas and Company and President Sean Clarke of Clarke, New England's exclusive distributor for The Galley workstation.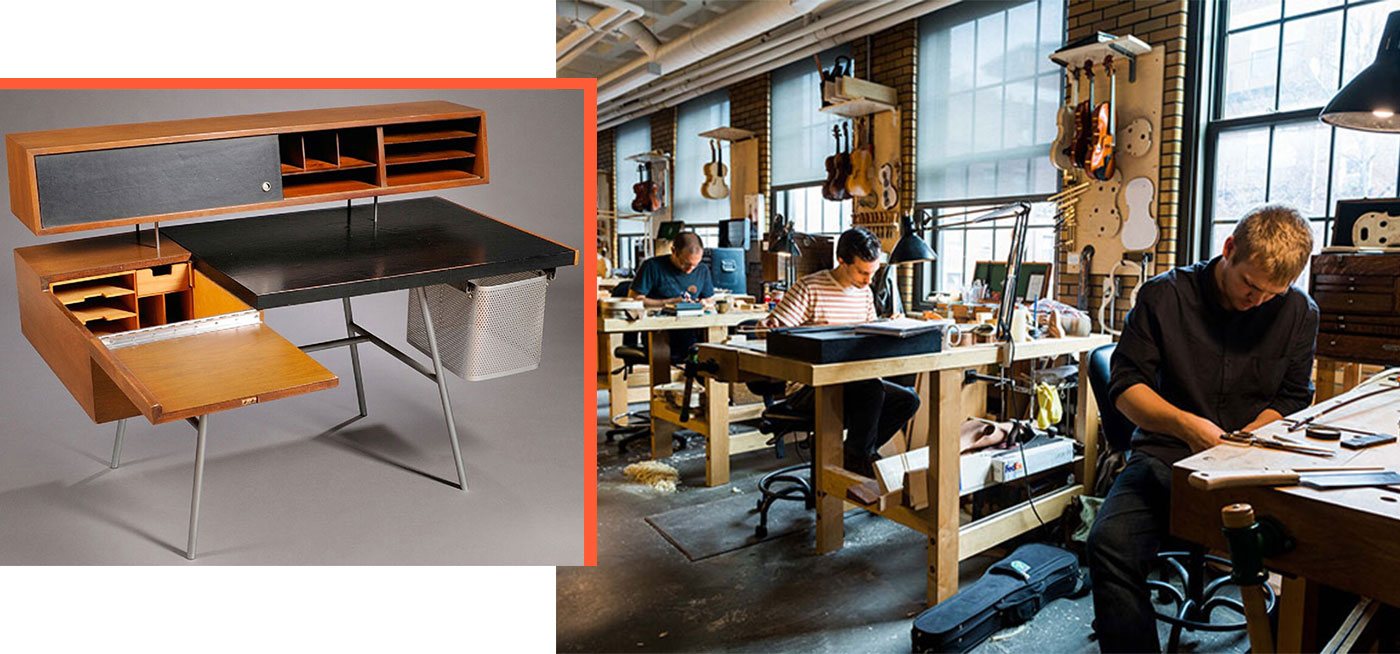 Left: George Nelson for Herman Miller "Home Office Desk," wood, leather, and metal, Zeeland, Michigan, design date 1948; right: Row of violin makers, courtesy of North Bennet Street School.
Produced by Fusco & Four, Boston Design Week's Fall Season will show that "Boston is Design Strong!" says co-producer Tony Fusco. "Robert Four and I are undertaking this effort to thank everyone who supports Design Week, to help boost art and design businesses and organizations, and to create a sense of community again."
Visit Bostondesignweek.com to view the full calendar and register for events, or follow along on Facebook, Twitter or Instagram.
Pictured top: Aerial view of Trinity Church by Rodrigo Larios; image courtesy of Trinity Church.