December 3, 2019 | Sandy Giardi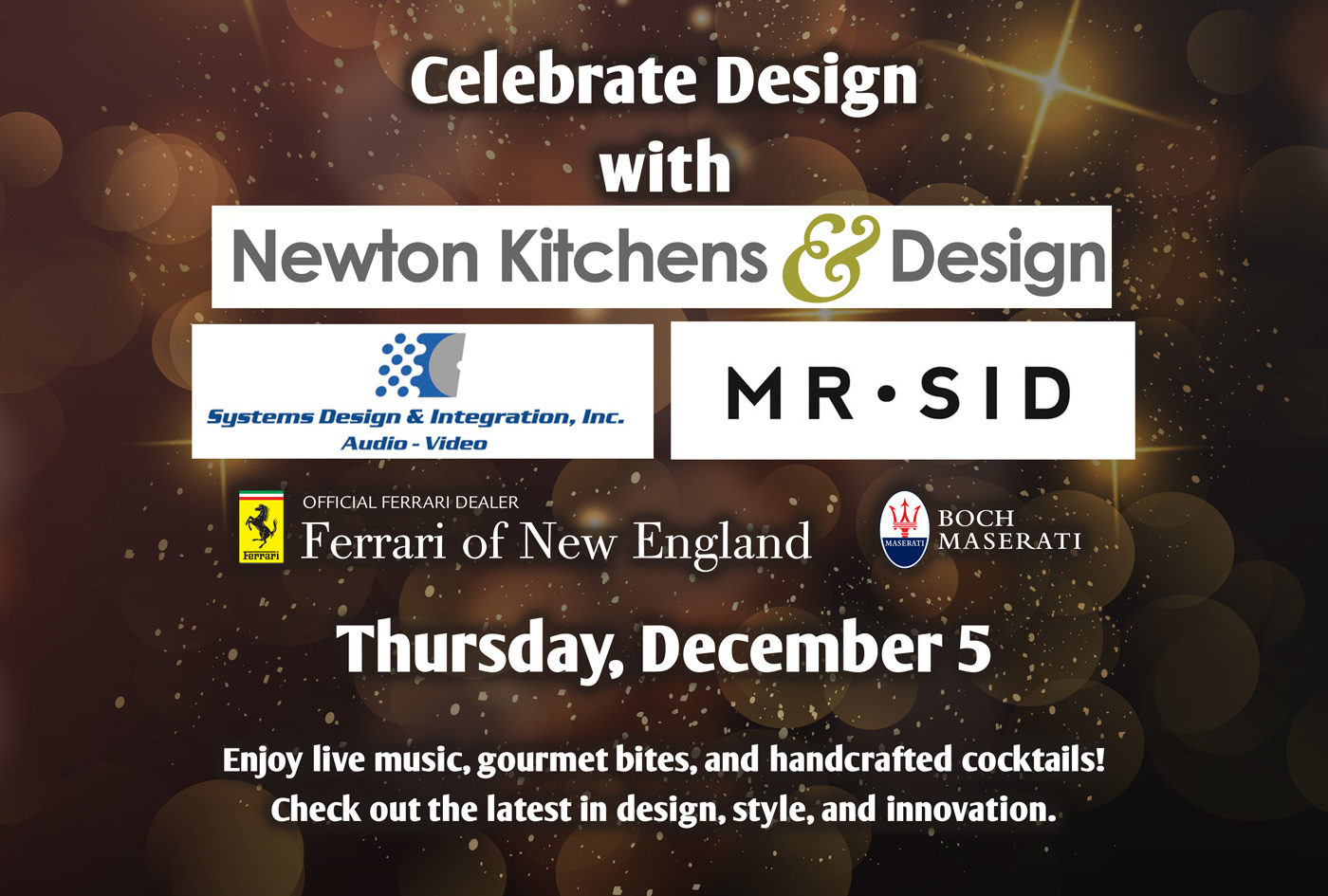 Join Newton Kitchens & Design, Systems Design & Integration, Inc., clothier Mr. Sid, Ferrari of New England and Boch Maserati for a celebration of "The Best in Design" Dec. 5 at Newton Kitchens & Design. Guests will enjoy live music from The Rat Pack Returns, nosh on gourmet bites, courtesy of Chef Dave, and sip handcrafted cocktails in a festive setting high on style, sophistication and innovation. Eventgoers can also participate in a fantastic raffle to benefit Boston Children's Hospital League.
Details:
When: December 5, 6:30-9pm
Where: Newton Kitchens & Design, 34 Wexford Street, Needham, MA 02494
Cost: Free and open to the public
Click here to view the invitation and RSVP. Hope to see you there!