October 31, 2016 | carly stewart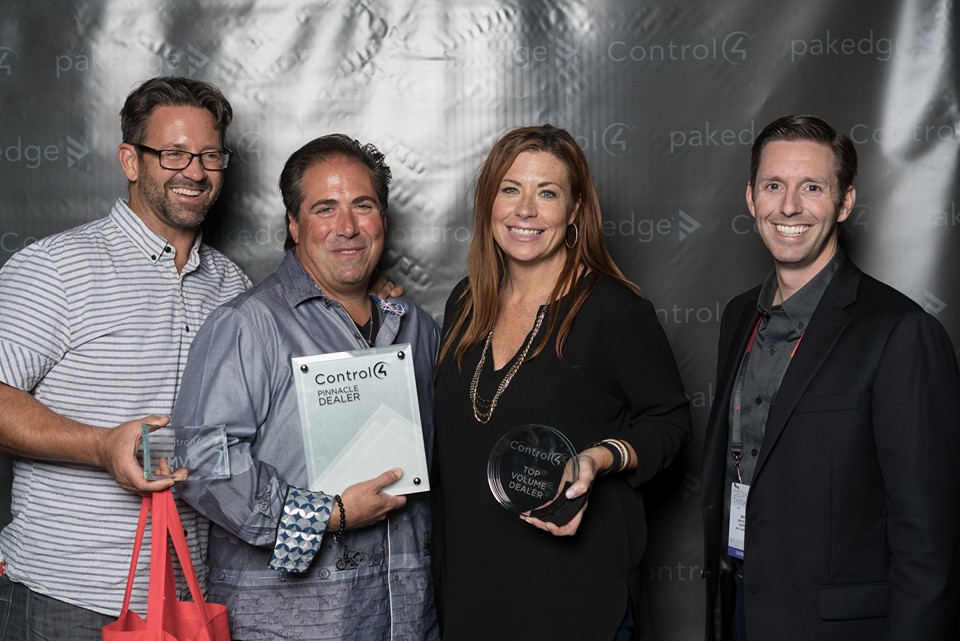 Audio Video Intelligence has again received the Control4 Pinnacle dealer award. Only 40 out of 3,500 Control4 dealers and integrators in the world have earned this award for 2016. This is the highest rated dealer award for Control4. The award is granted based on the best service and support provided to clients.
(Photo: Jim receiving the Control4 Pinnacle Dealer Award at the 2016 Cedia Show in Dallas, Texas last month. Cedia is the premier showcase for home technology.)
Why do you need a dealer?
While a Control4 home automation system is easy for everyone in the house to use, its actual design is quite complex. The system links multiple devices in your home to make it possible for them to communicate over a network. This is the kind of work that requires a professional—an authorized Control4 dealer. Certified by Control4 after completing certain training requirements, Audio Video Intelligence is there to support you and your system every step of the way. They will carefully assess your automation wants and needs and establish a solid foundation that works for what you're looking for today as well as what you might want in the future.