October 10, 2019 | Sandy Giardi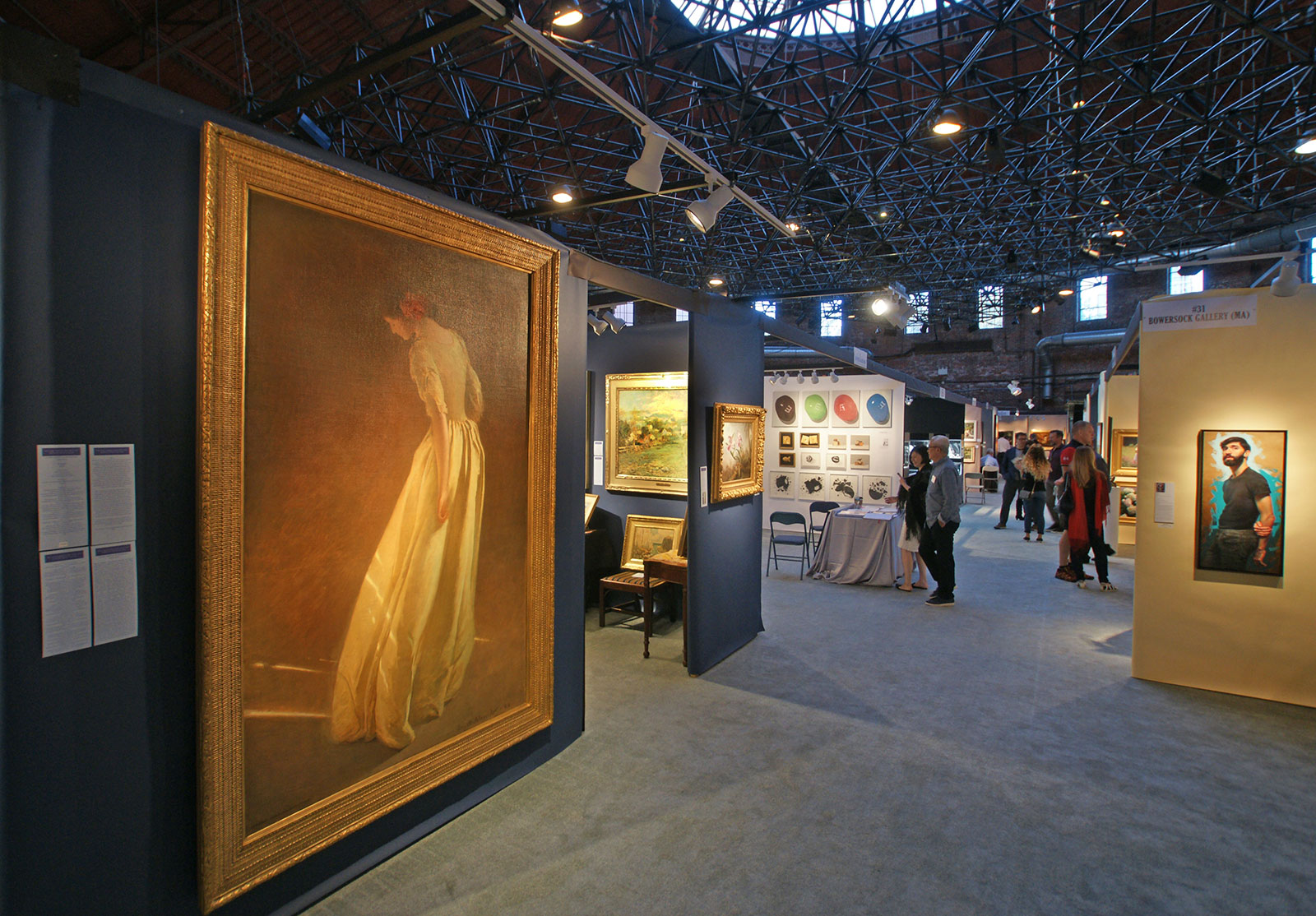 The Boston International Fine Art Show, one of autumn's foremost cultural events, returns to The Cyclorama at the Boston Center for the Arts Oct. 24-27. Now in its 23rd installment, the Boston International Fine Art Show features a collection of historic, modern and contemporary fine art representing 50 galleries—from the U.S. and abroad. The exhibition and sale displays the work of Old Masters, and historic, modern and contemporary artists, as well as a selection of fine jewelry, porcelain sculpture and Oriental rugs.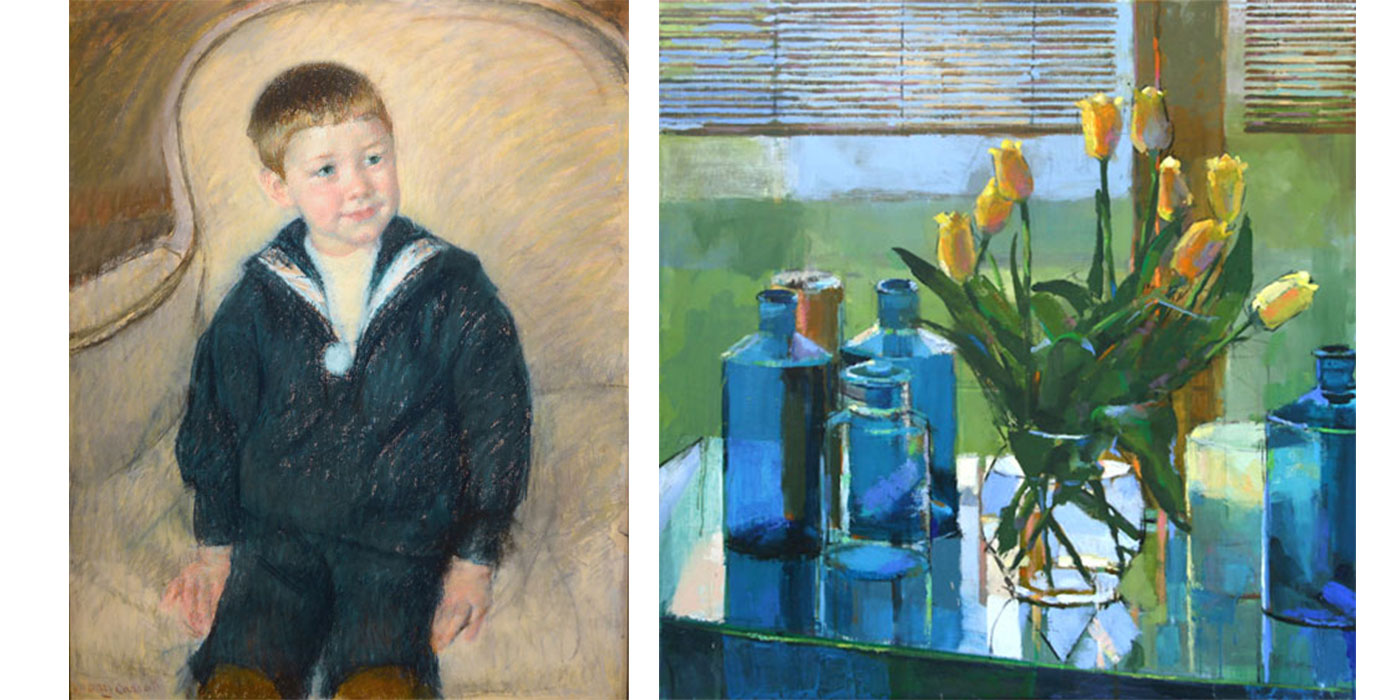 Left: Mary Cassatt's Portrait of Master St. Pierre as a Young Boy, oil on canvas, 29 1/2" x 22 3/4", courtesy of Guarisco Gallery (DC); right; Kim Alemian's Apothecary and Yellow Tulips, oil on linen, 36" x 36", courtesy of Edgewater Gallery (VT)
Art enthusiasts can explore a wide range of artistic styles at all price points—from the European art of internationally-renowned galleries Trinity House, which has locations in the United Kingdom, New York and San Francisco, and the Guarisco Gallery of Washington, D.C., to works from Parco Fine Art in Ipswich, celebrating the rich artistic heritage of Cape Ann, Rockport and Gloucester, to collectors' favorites closer to the Hub, like Renjeau Galleries, which has everything from 19th century oils to contemporary abstracts, and Newbury Street's impressive Vose Galleries, which has been in business for over 175 years.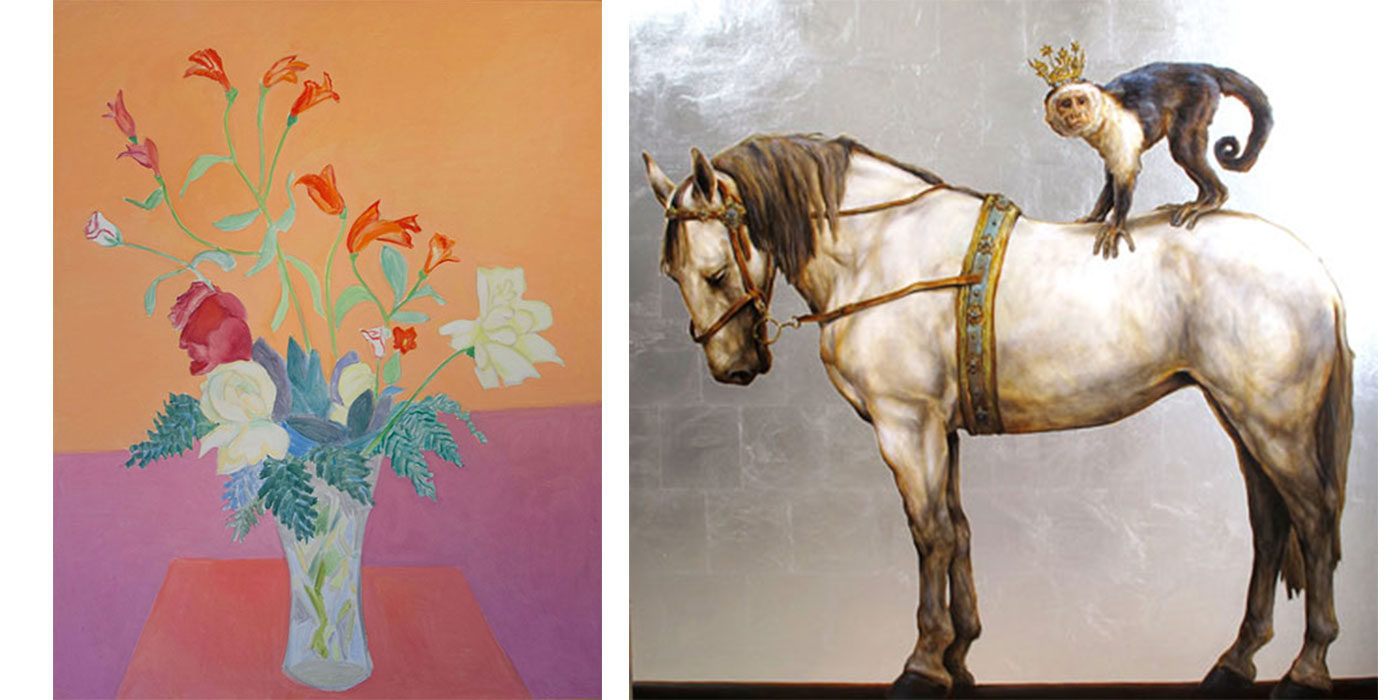 Left: Sally Michel's Sean's Bouquet, oil on canvas, 50" x 40", courtesy of Martha Richardson Fine Art (MA); right: Michele Kortbawi Wilk's The Final Bow, oil and silver leaf on canvas, 48" x 48", courtesy of Principle Gallery (SC & VA)
Also, new this year, the BIFAS debuts "EMERGE," which is a special section of the show devoted to emerging and mid-career artists hailing from the New England area. 
The experience goes beyond the visual, as the weekend provides a host of programs and offerings designed to engage and inspire eventgoers, and both novice and seasoned collectors. "Every year we see more and more collectors traveling to the show," shares Co-Producer Tony Fusco. "Not just to buy works of art, but also to immerse themselves in the weekend programs, and in conversations with scholars and gallery owners."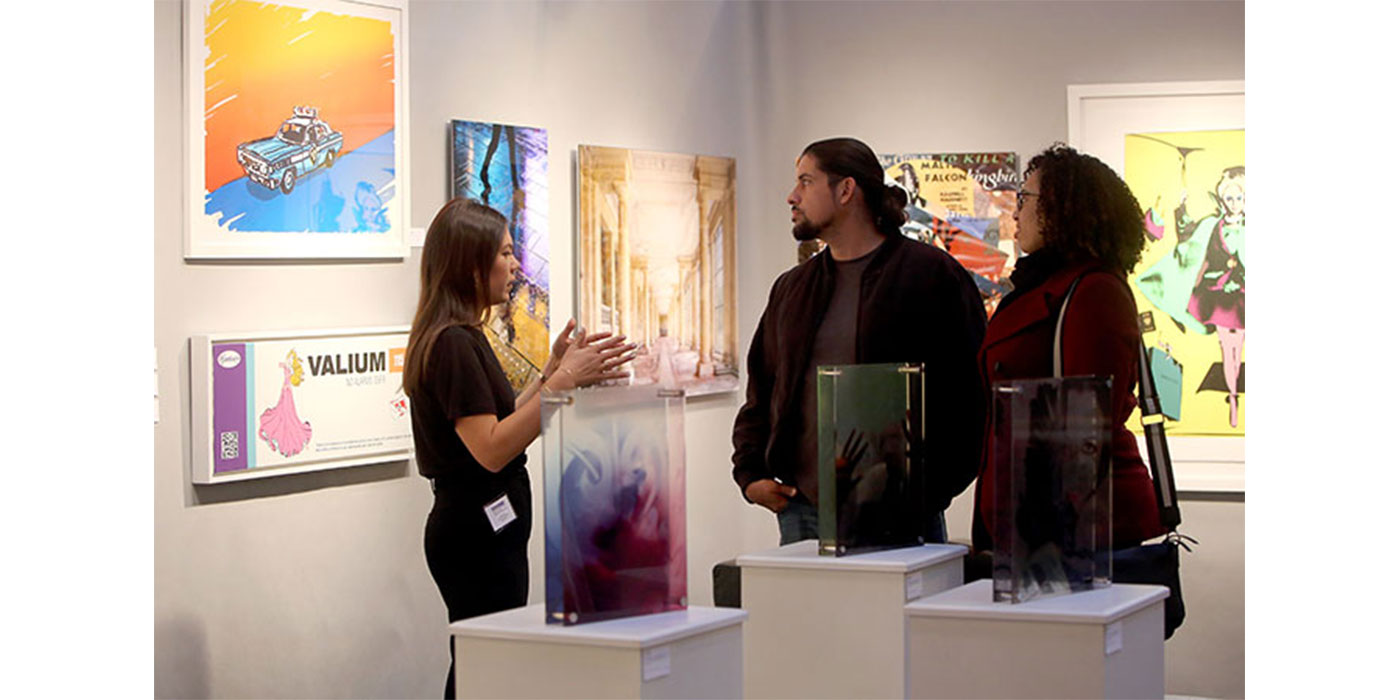 Highlights include the Gala Preview Oct. 24, which offers a first glance of the works on view, fine wine and cuisine, and jazz by the Lihi Haruvi Quartet; "A Living with Art" panel discussion by interior designers Anelle Gandelman, A-List Interiors, Lucinda Loya and Craig Tevolitz on incorporating fine art into the abode Oct. 26 at 2pm; "An Insider's View on Valuing Art," an illustrated talk by Peter Hastings Falk, editor and chief curator of the online magazine Discoveries in American Art Oct. 26 at 3pm; and a lecture and book launch featuring former New York Times "Antiques" columnist Eve  M. Kahn and her new title Mary Rogers Williams (1857-1907) on the unsung Impressionist artist Mary Rogers Oct. 27 at 2pm. Throughout the weekend, Trefler's offers a Restoration and Repurposing Clinic, and invites those in attendance to bring pictures of favorite furnishings, fine art and decorative pieces for a complimentary estimate on an item's restoration.
Details:
WHEN: October 24-27, Gala Preview October 24: 5:30-8:30pm; Friday: 1-8pm; Saturday 11am-8 pm; Sunday 11am-5pm.
 WHERE: The Cyclorama, Boston Center for the Arts, 539 Tremont Street, Boston's South End. 
ADMISSION: $15 online or at the door, under 12 free; Gala Preview $75; $250 VIP Sneak Preview.
MORE INFORMATION:  For a complete list of programs, visit www.fineartboston.com or call 617.363.0405. Click here for a map and additional show details.