March 8, 2023 | Maddie Brisbane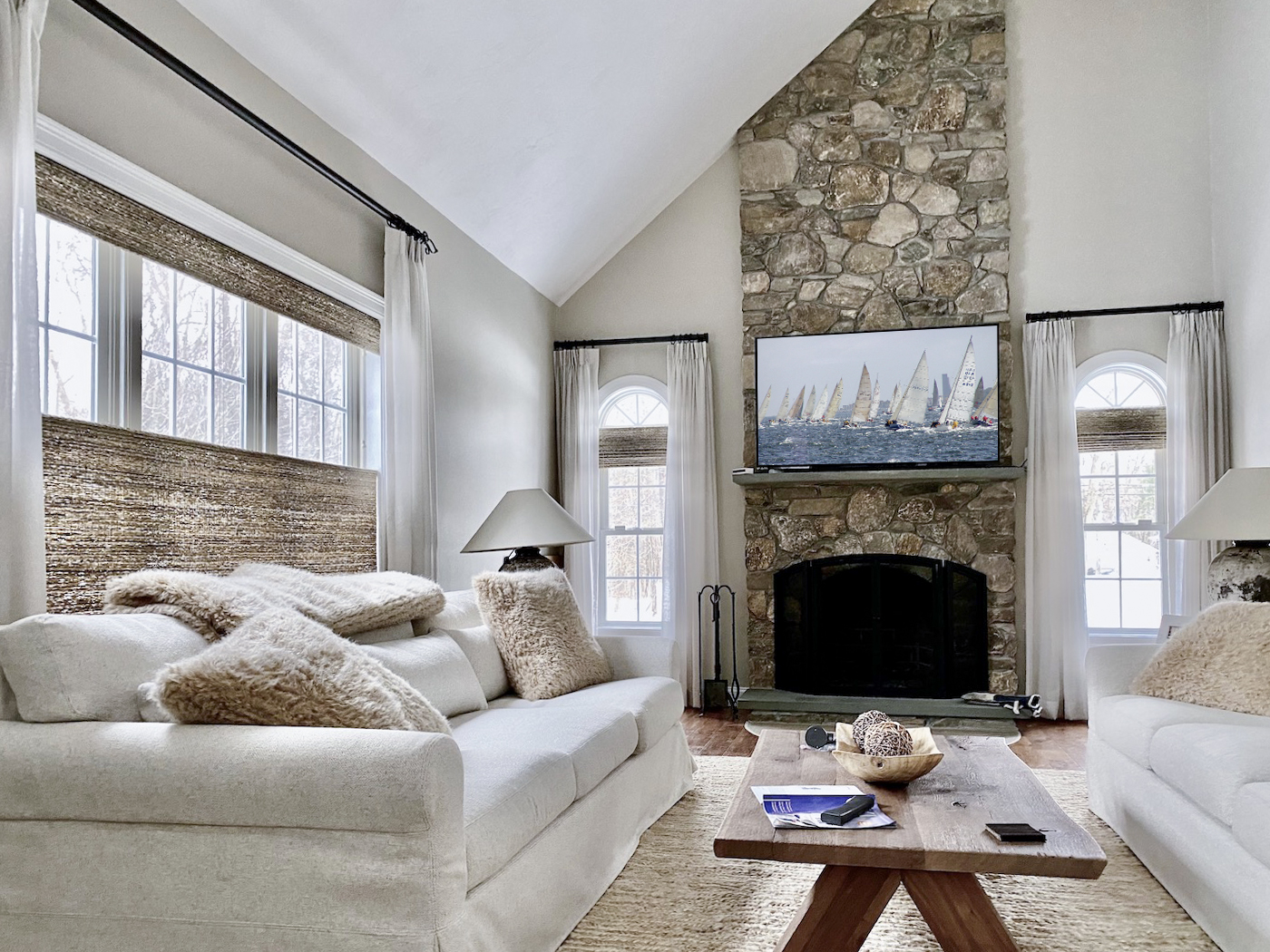 (Window Treatments: Simply Windows)
Window treatments are more than meets the eye.
While furnishings and wall color are often a major focus in decorating the home, choosing the best window treatments for your space is also a critical design element not to be overlooked. Here are our top reasons why window treatments can be both an aesthetic and lifestyle upgrade, and how Simply Windows, greater Boston's leader in custom window design services, can help simplify the process. 
1. Temperature control is a money saver.
The right window treatment can prevent heat and cold from getting inside your home, saving energy and money. Drafts are often a tricky problem in older homes, while direct sunlight can drive up the A/C in homes of all ages. The best part about custom window treatments is you can decide which rooms need more coverage, and which ones can bring in a bit more light depending on the time of day. 
Installing a set of Roman shades under your custom drapery selection gives you flexibility, and Simply Windows, one of the region's top sources for all window needs, offers many different options, from blackout shades to less opaque shades in a variety of beautiful fabrics. Cordless options are available for a sleek visual and child-safe option. 
To really optimize your home's energy efficiency, choosing a Honeycomb shade is a safe bet. These shades feature rows of tube-shaped cells that trap air and provide insulation which helps your home stay warmer in the winter and cooler in the summer. These also come in cord or cordless options depending on your needs.
2. Window treatments give you customized privacy.
Window treatments make it easier to customize the level of privacy you want in each room. Whether you prefer drapery, shades, or shutters, Simply Windows can help you choose the best solution. Drapes are visually versatile, and also provide stellar light control and privacy to protect your home. Layering an opaque drape over a more sheer drape adds even more flexibility, while also looking elegant and making a visual statement in any room. Simply Windows will help from start to finish with measuring, designing, and installing the drapes of your dreams.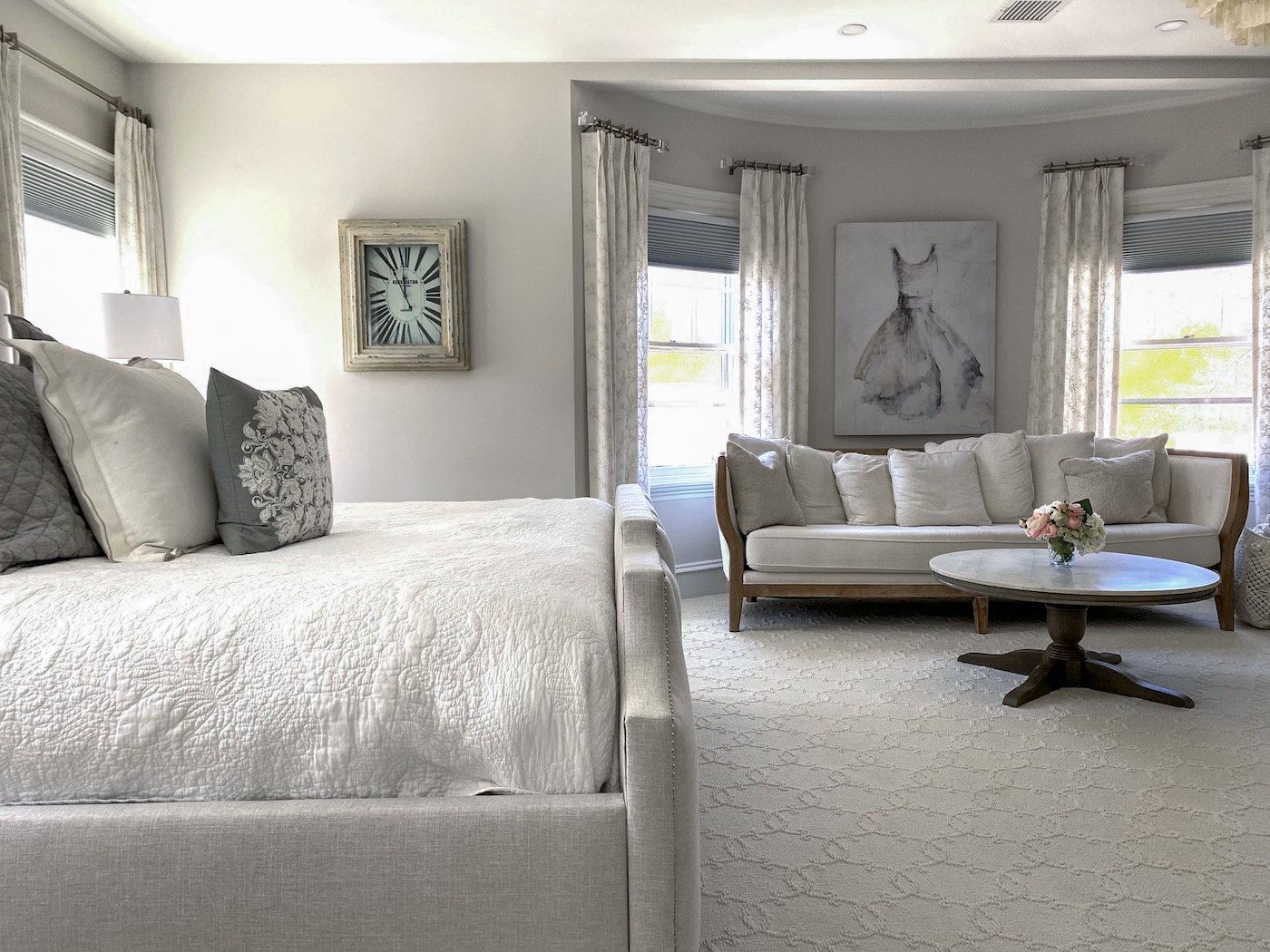 (Window Treatments: Simply Windows, Styling: Deb Ellis Designs)
If the classic look and function of shutters and blinds are more your style, Simply Windows offers wood, wood composite, and specialized options with loads of features for style and functionality. A plus for selecting shutters is not just visual privacy, but substantial and durable materials can also soften outside noise. Simply Windows offers free consultations to help you decide the solution that works best for you. 
3. Windows make a major statement. 
From a visual perspective, window treatments are a great opportunity to not only set the tone for a space but also (and just as important) to tie the entire design plan together. A floor-to-ceiling curtain or Roman shade can serve as a dramatic touch that elevates any space, and the right fabric choice can truly harmonize all interior elements. Oftentimes it can be hard to know what you'll love most given the vast array of options, so it is a good idea to get expert assistance. Whether you're upgrading your windows or re-doing an entire room, Simply Windows is the go-to destination for high-quality product and fabric selections, excellent customer service, and outstanding prices.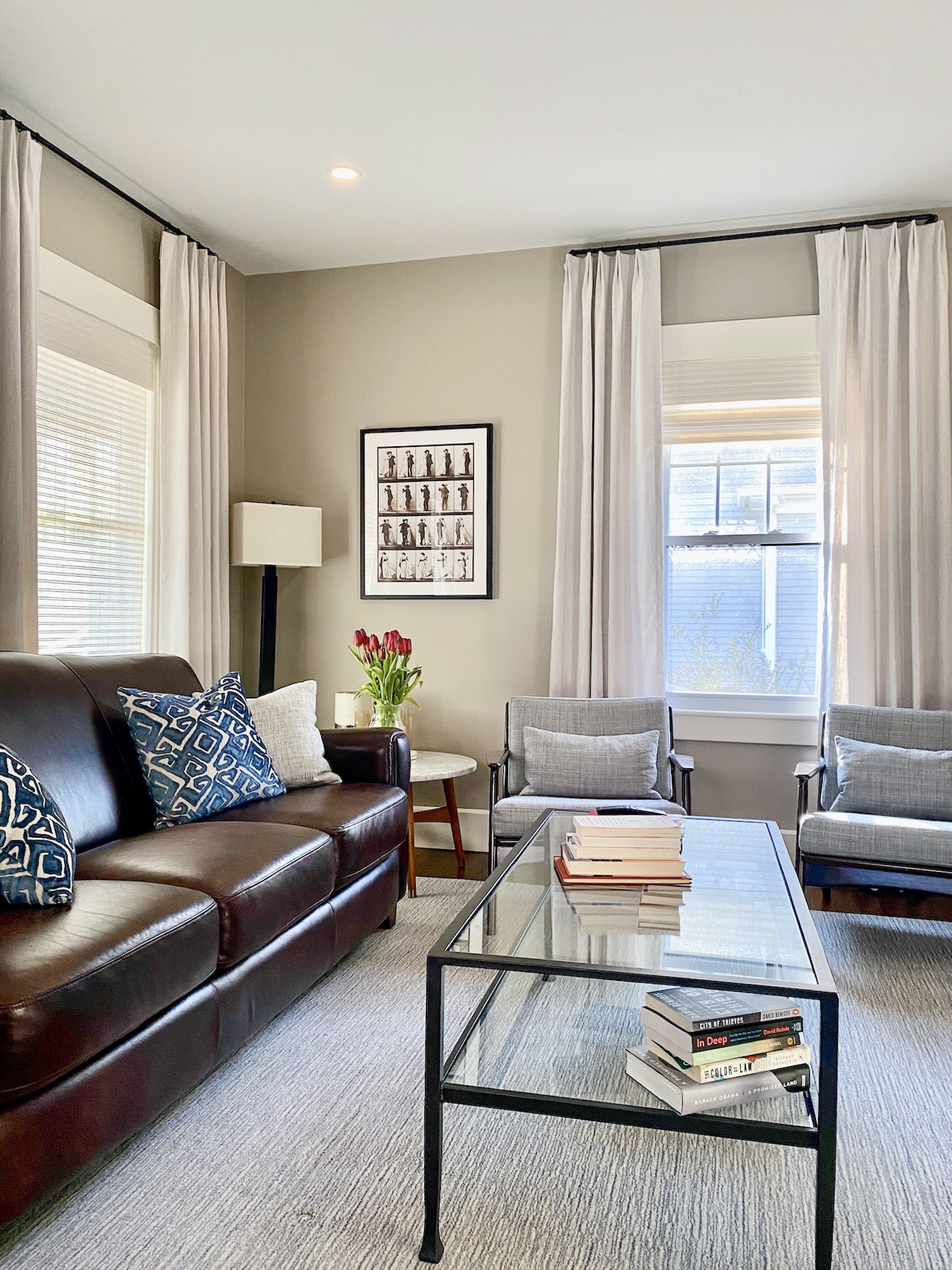 (Window Treatments: Simply Windows, Styling: Doorstep Design)
Their background in interior design with extensive training in window coverings makes them a key resource to the trade and homeowners alike. They have the knowledge and experience to work with any window area, and from product selection to installation, Simply Windows makes the process seamless. See for yourself at their recently-opened showroom at 133 East Main Street in Westborough, MA.
Visit www.simply-windows.com to learn more!