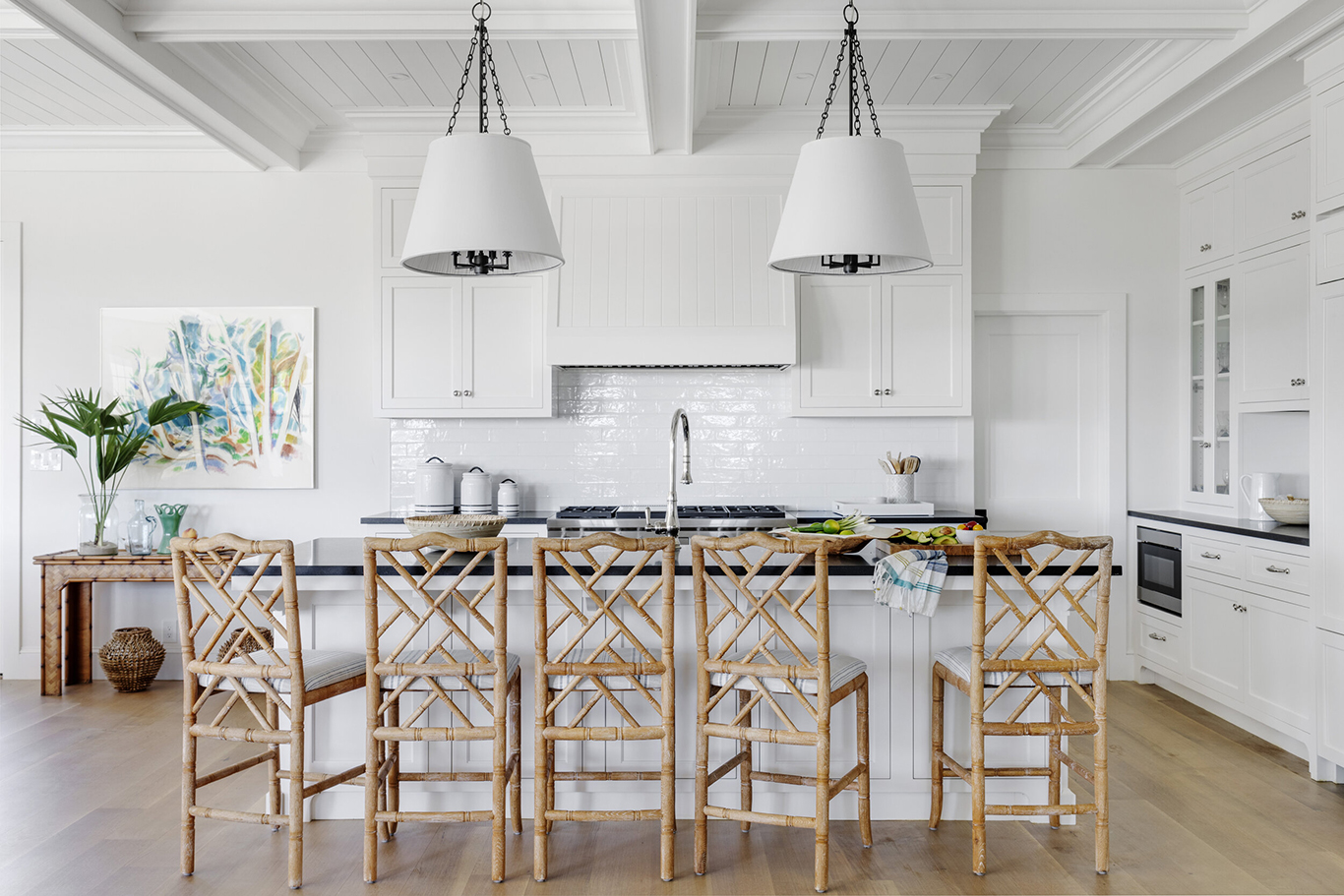 Wicker has been around for centuries, and even though it is trending now, it truly has a timeless appeal. More and more, we are seeing wicker and rattan materials used in pieces for inside the home, as well as outside. The material lends a cozy comfort to rooms and spaces.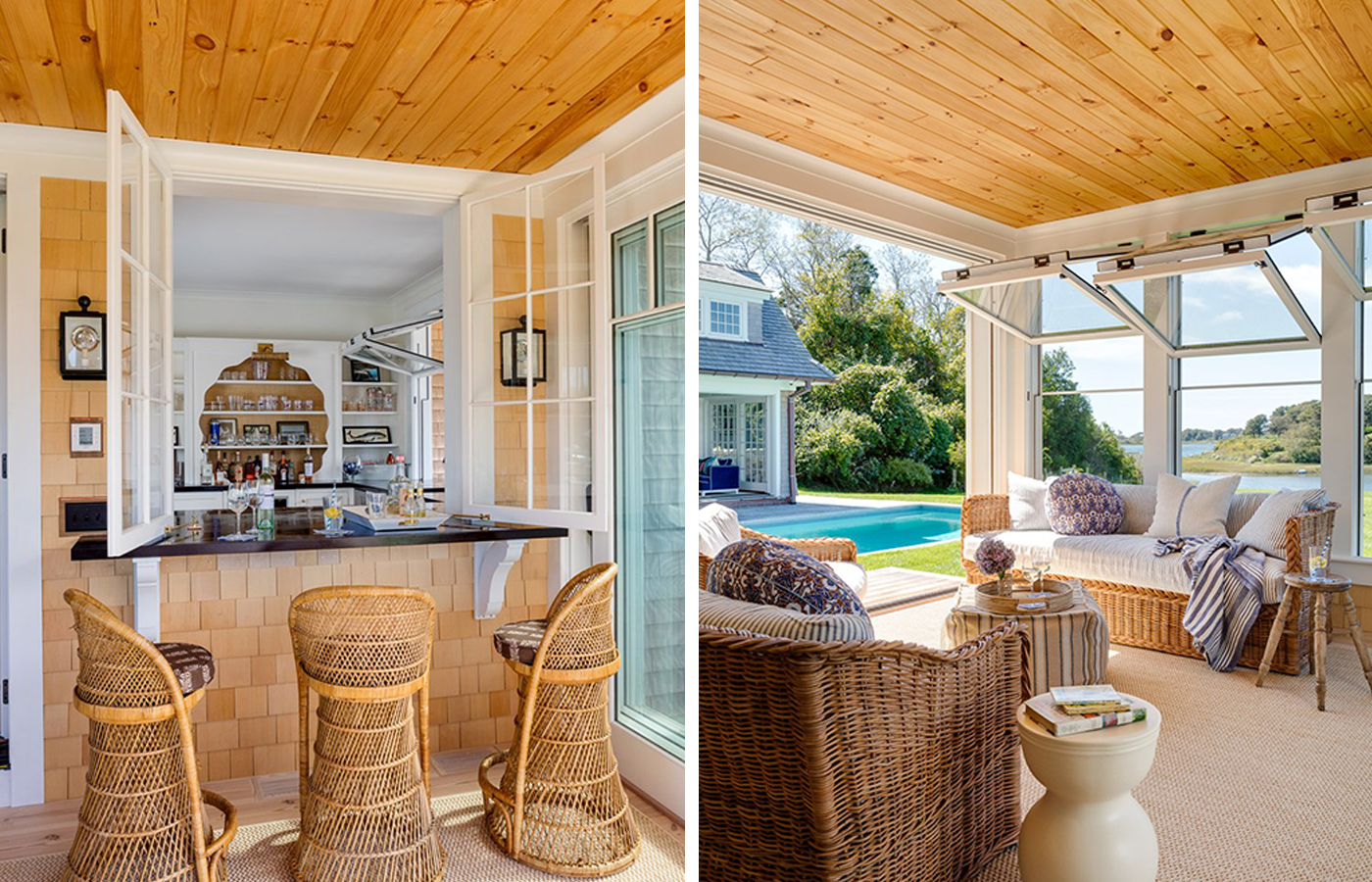 Today's wicker may be more modern and streamlined than what our grandparents had, but Jocelyn Chiappone, of Digs Design Co., loves that it feels fresh and reimagined for a new generation. She said designing with wicker is increasingly in demand and she's especially drawn to many of the new lighting collections using these materials, like this stunning natural-shade side table and this sleek, black light fixture.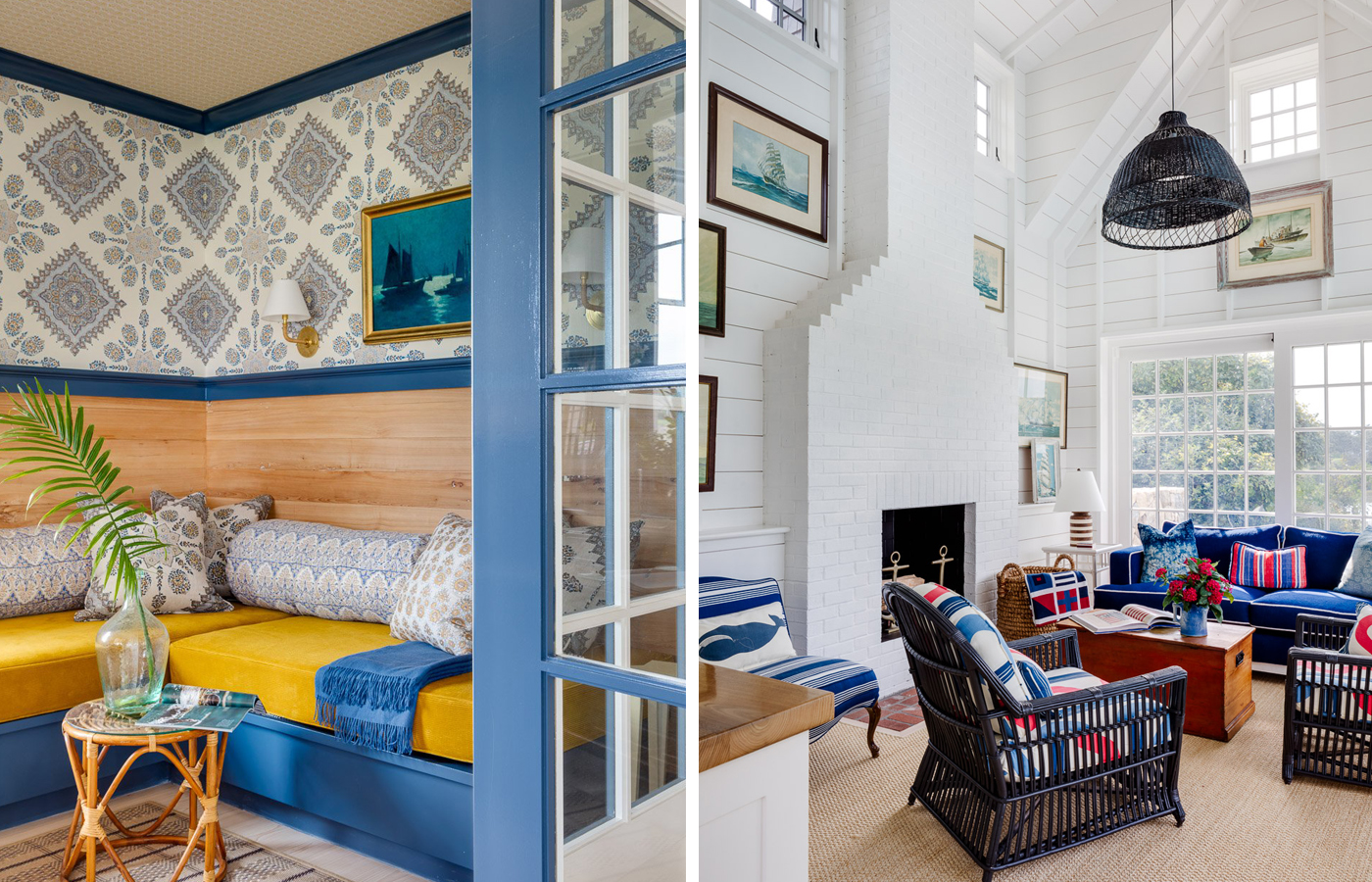 Wicker can work in any environment, making it an extremely versatile material. Digs Design has some tried and true color combinations that help wicker look its best. Colorful prints pop perfectly against crisp, white wicker, and classic dark green or black-painted wicker work nicely inside a lakeside retreat by adding a sense of nature inside the home.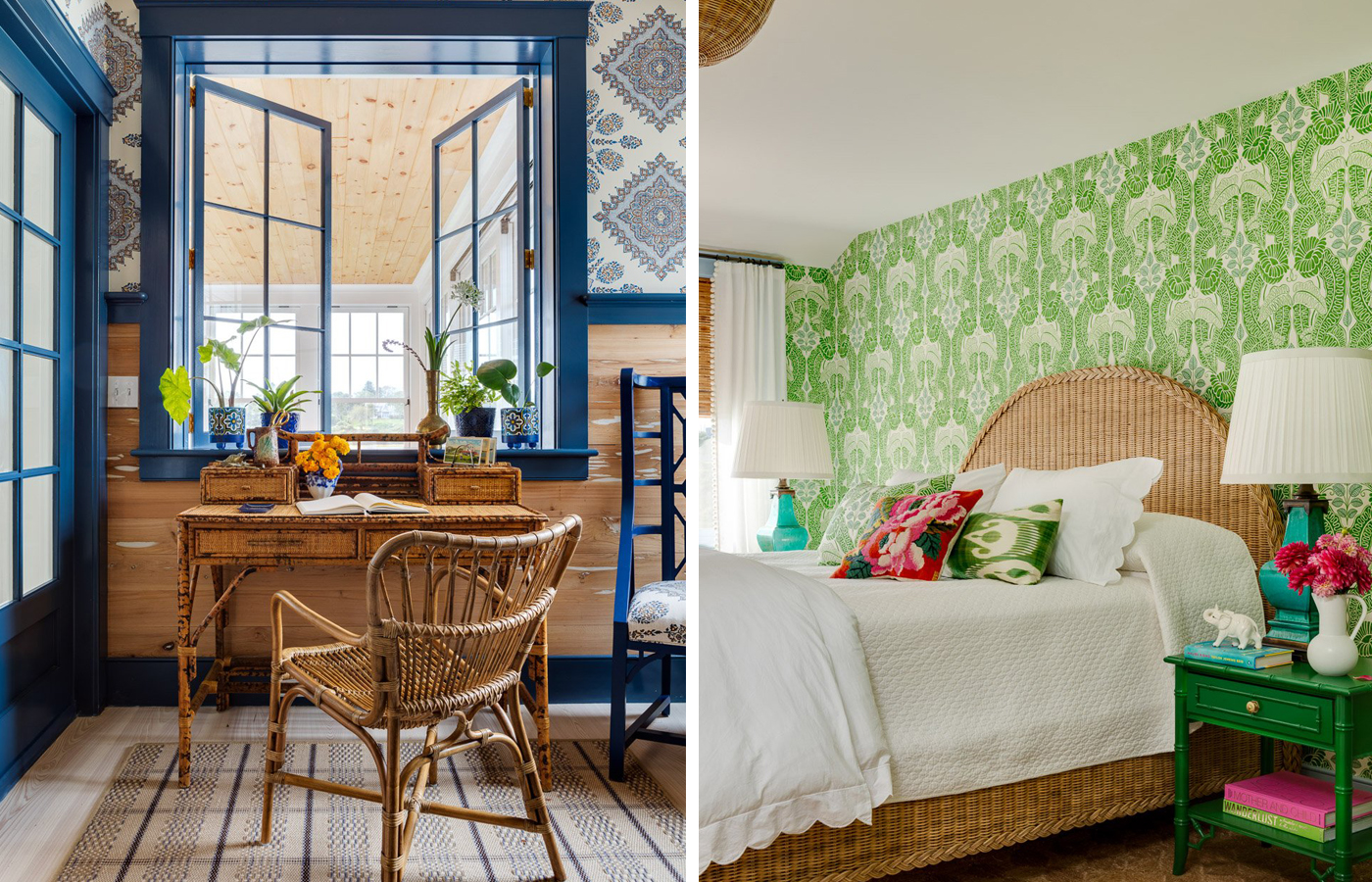 If you're looking to add wicker into your home, the bedroom is the perfect place to start. The natural elements and timeless texture of wicker bring a warmth and sense of history into a space that really adds to the design. Just one special piece, like a vintage wicker chair, adds interest and depth to a bedroom or any room.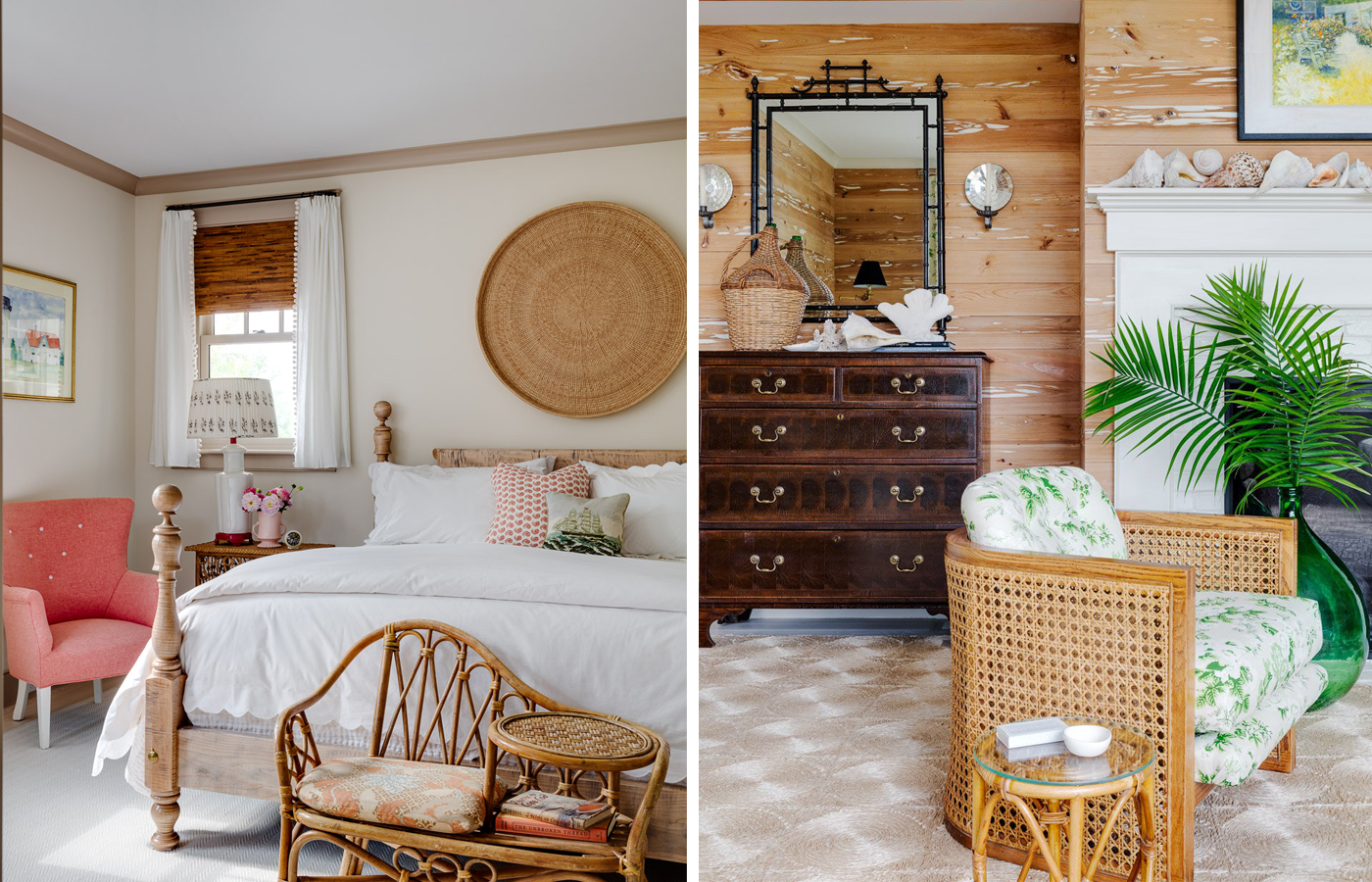 One of Jocelyn's favorite ways to utilize the material is to paint a vintage fan chair a bright color to add some life to a child's bedroom. She also loves finding unique wicker accessories to add depth to any basic space, like a vintage tortoise rattan hall tree in a mudroom.
Many companies that are making new wicker have a finish coating to protect the pieces from staining and there is also a growing trend in resin wicker for outdoor furniture. Keeping things clean has never been easier. It's the kind of durable material that serves as ideal decor for your kitchen table set.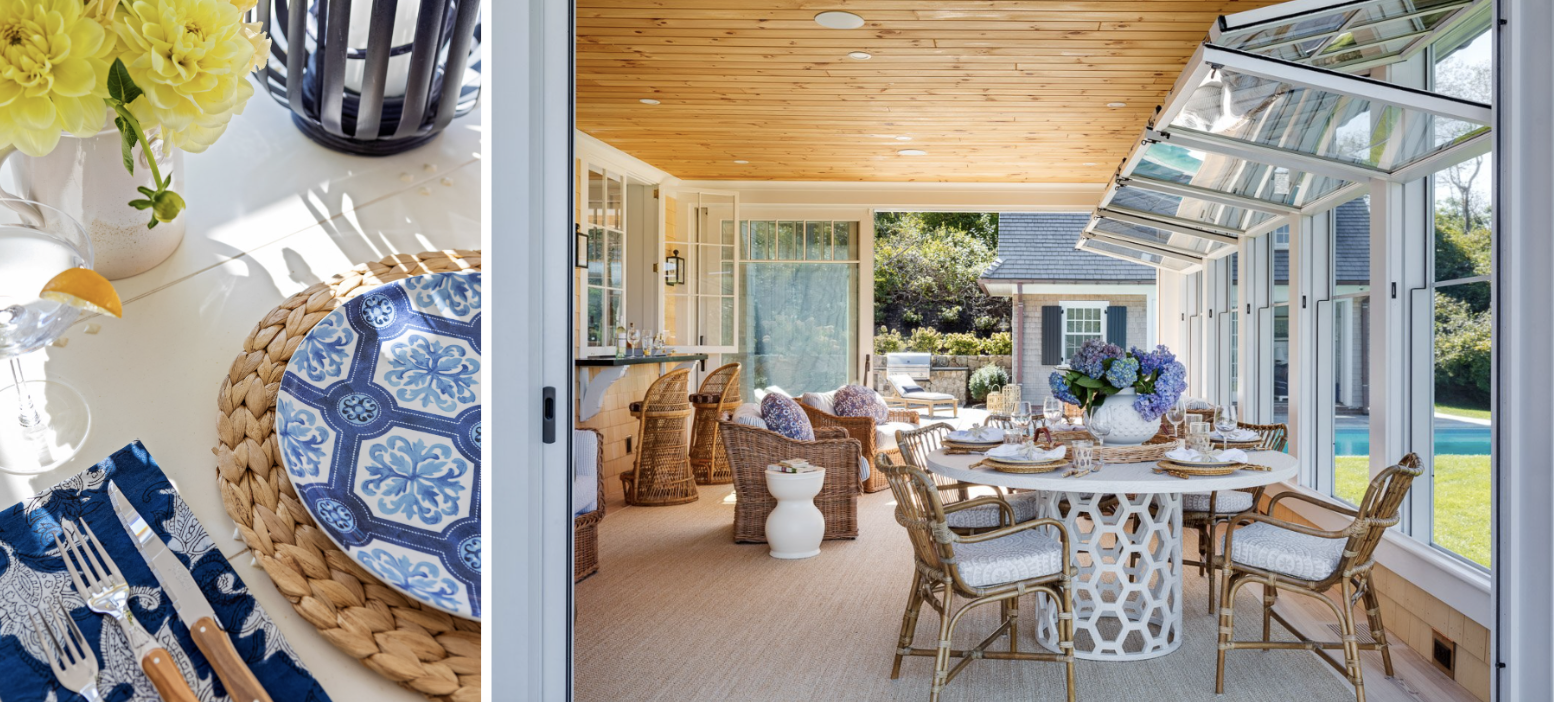 When sprinkling rattan or wicker pieces throughout your home, it's important to do so in moderation. There is a fine line between a grandmother's touch and a "granny" room. Like with any great design, it's all about the mix – blending in other materials for a curated look. A touch of the trend here and there works in any style home, whether you're in the city or on the coast. It never goes out of style.