November 15, 2022 | Maddie Brisbane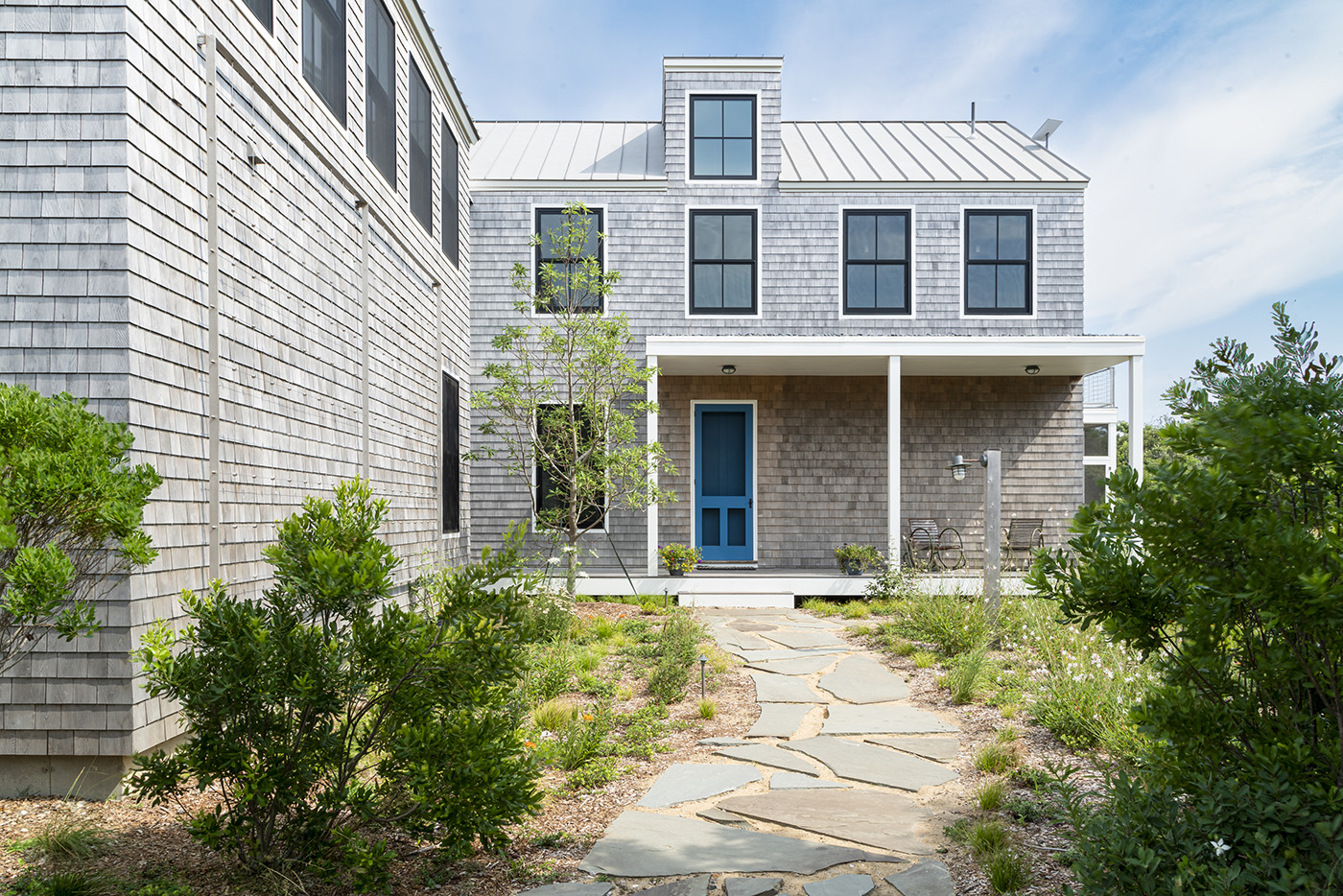 Reducing a home's energy usage and environmental impact begins with the build. Proper planning paired with purposeful material and design selection can result in a nearly perfect home energy rating. Optimizing energy efficiency in the home is not only a long term money saver, but also a reflection of love and care for our precious natural surroundings. 
This project, aptly titled "Energy Efficient Truro Oasis," earned builder Cape Associates, Inc. a 2022 Gold PRISM Award for Best High Performance / Energy Efficient Home. The custom built home nestled deep in the heart of oceanside Truro, MA is a modern yet purposeful home, complete with clean lines, contemporary details, and aesthetic beauty. The home is also a prime example of a high performance, energy efficient home, with a nearly perfect HERS Index Score of 14. The HERS (Home Energy Rating System) Index is the national industry standard that measures energy efficiency. To put this Truro beauty's score into perspective, the HERS Index runs on a scale of 0-150, and a lower rating equals higher energy efficiency. What does it take to achieve such a score? In this particular home, there are several features that drastically lower its carbon footprint. 
Built upon a pre-existing foundation, this home was built with efficiency in mind from the ground up. The homeowners selected a custom builder known for their commitment to energy efficient, sustainable construction. Insulation was optimized using Zip-R panels and triple glazed windows, which were installed throughout the entire build. These smart design choices reduce heating and cooling costs drastically; the windows alone provide up to five times more energy efficiency than single-pane windows. The home's cedar lined open layout featuring these large windows adds a touch of natural harmony with sweeping views of the woods and sea that surround the home.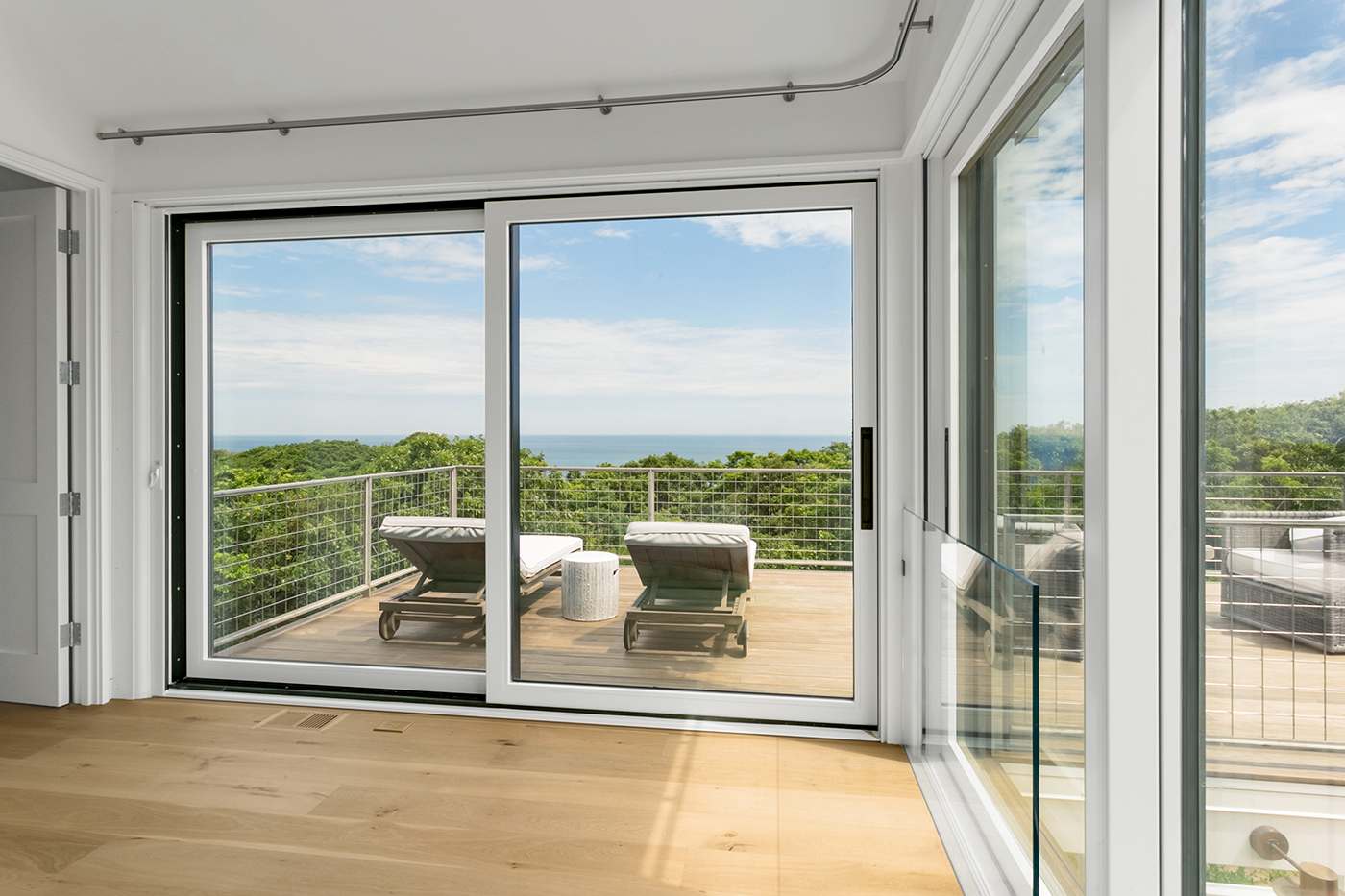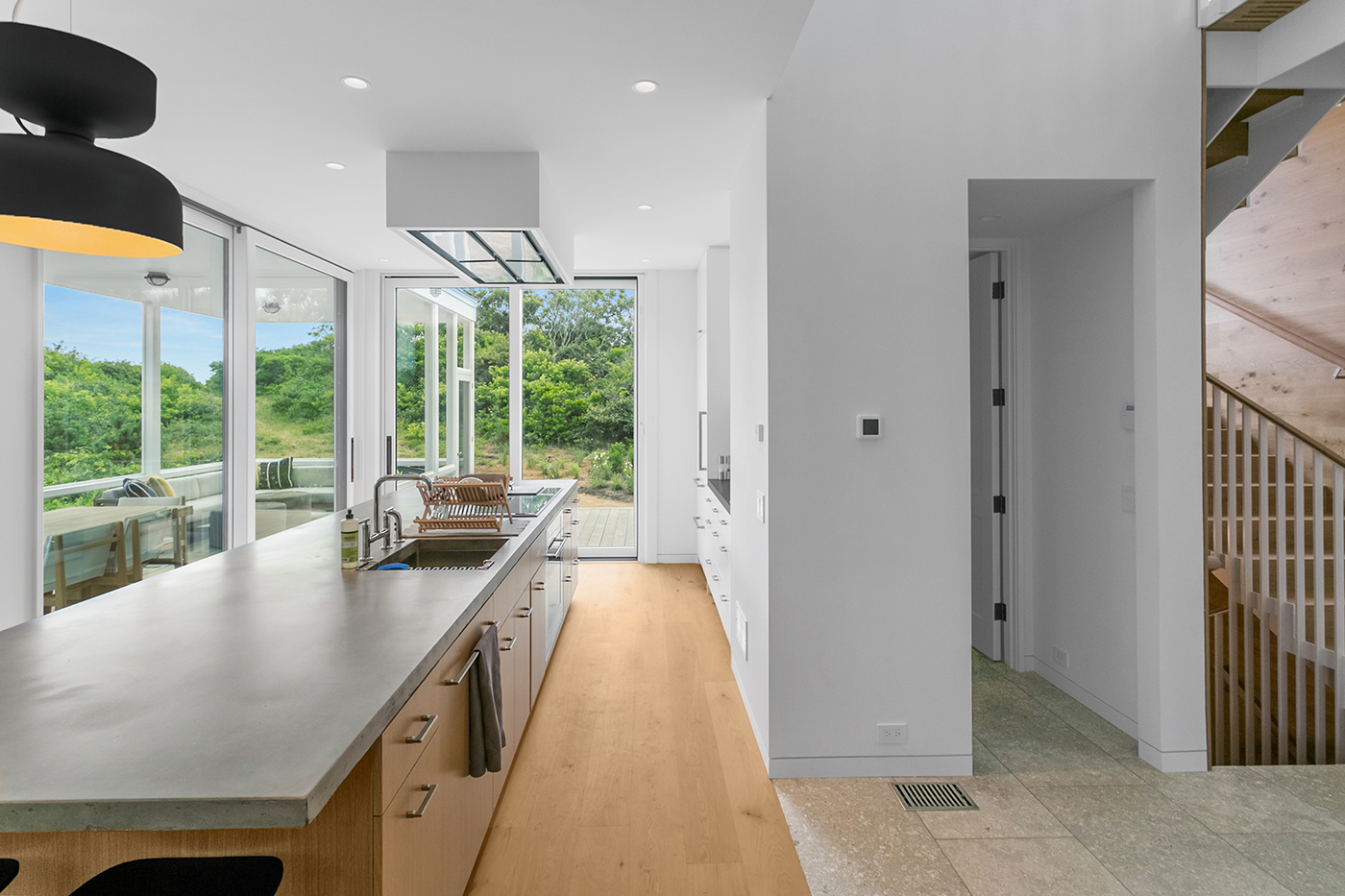 Ample natural light limits the need for power-generated lighting during the daytime. Stepping outside, the landscape stays true to native plantings and greenery in the home's surrounding outdoor space. The decision to preserve the natural beauty of the land limits maintenance and energy required for landscaping upkeep.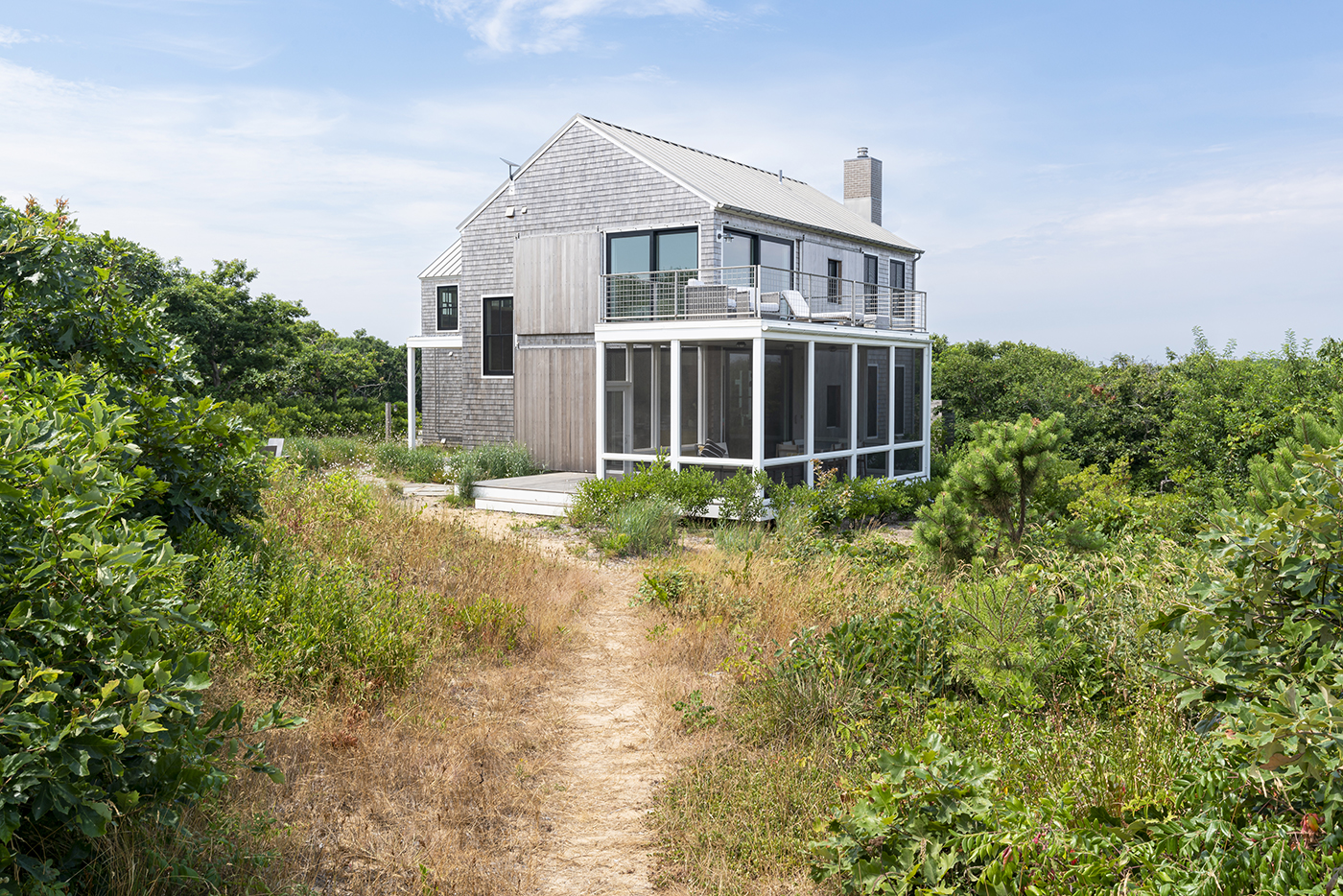 Stepping indoors, comfort and efficiency can go hand-in-hand by the selection of high quality products and green techniques for heat and energy generation. By implementing a hybrid water heater in place of a traditional electric or gas fired system, this home stays cozy yet efficient. Using heat pump technology to create heat in place of fossil fuel combustion, a hybrid heater can double or even triple the efficiency of a traditional water heater: a win-win for both the homeowners and the environment.
Harnessing the power of nature, solar power is a clean and renewable source of energy for any home that soaks up direct sunlight. The solar array on the sleek Carriage House of this property processes solar energy into electricity throughout the home, powering the all-electrically driven cooking, heating, ventilation, and cooling systems. As a result, the homeowners spend almost zero dollars each month toward a monthly electric bill, proving that energy efficient investments can offer a long term payout. 
The homeowners' commitment to energy efficiency and minimal carbon footprint extends into the garage, where a JuiceBox was installed to electrically charge their two vehicles.
Visually, this home proves energy efficiency and aesthetic beauty are not mutually exclusive. Unique, contemporary light fixtures (with efficient light bulbs of course!) add a stylish flair to the minimalistic interiors, while a neutral palette lets the well-preserved nature take the spotlight. A custom oak tread staircase, detached cedar outdoor shower, waterfront views, second-story glass hallway, and two roof deck balconies create a breezy Cape Cod summer oasis, built for both comfort and peace.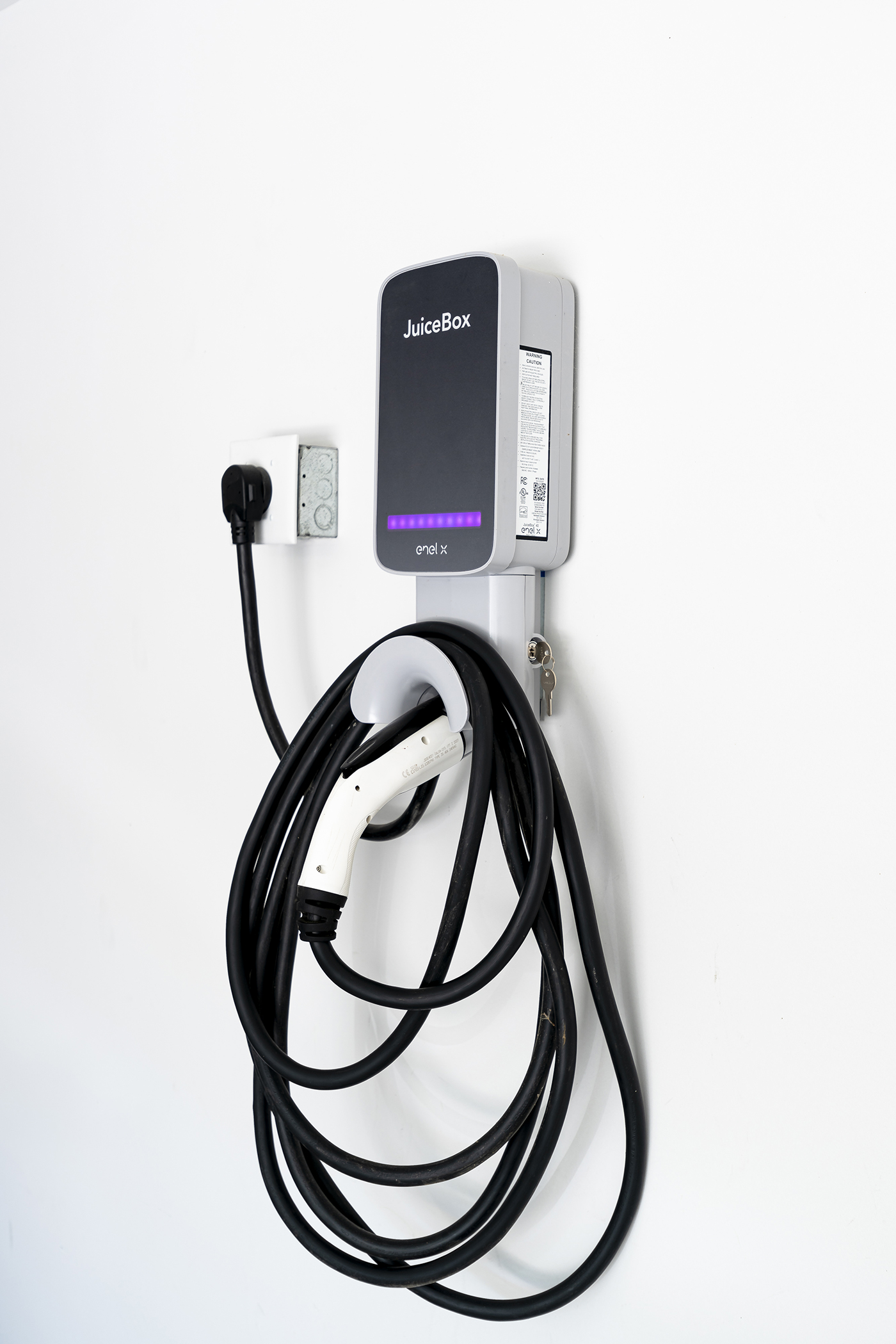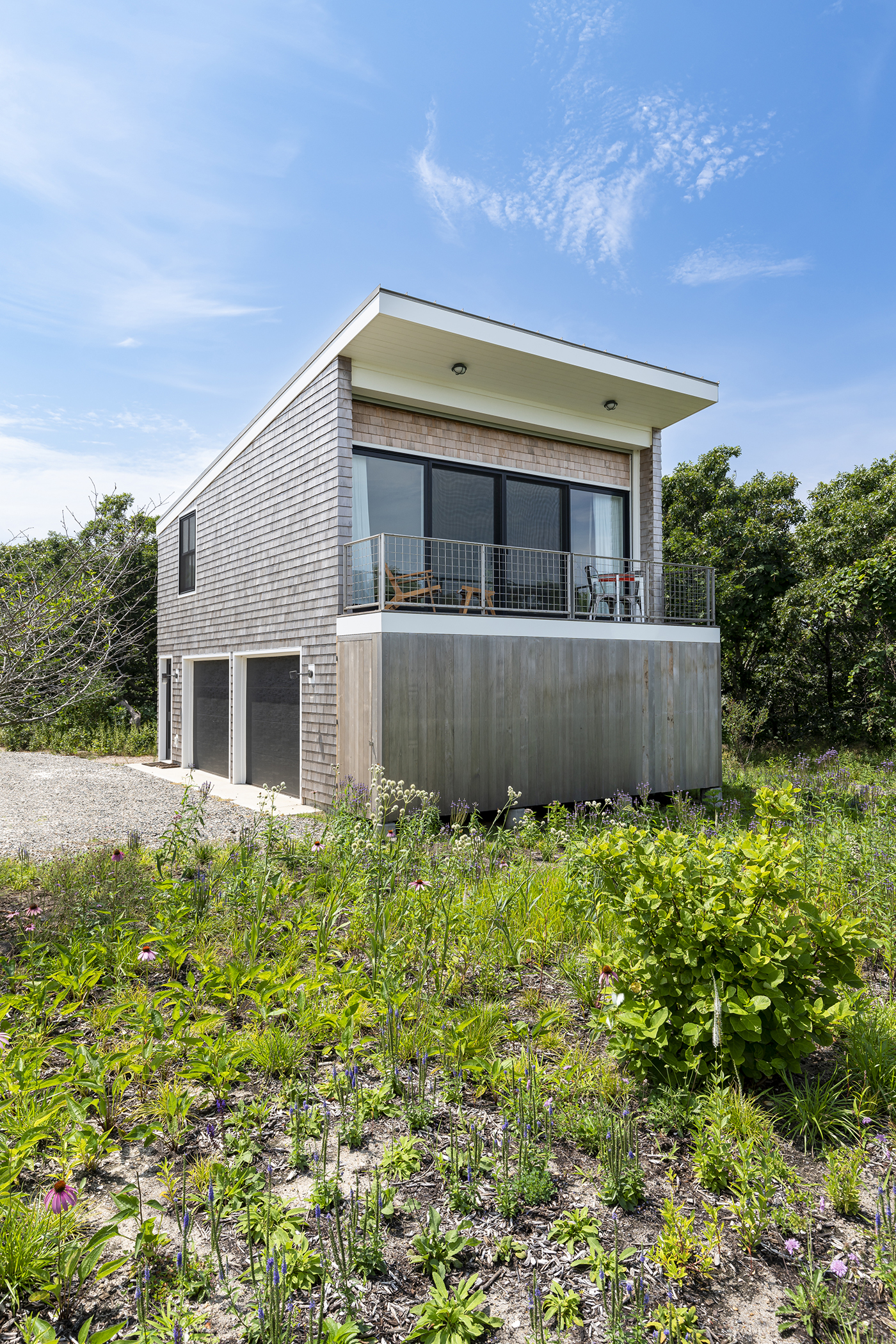 While this particular project was built using green techniques from the start of construction, similar adjustments can be made to pre-existing builds. Making the commitment to go green in the homestead is a smart move. This project is an inspiring example of what it truly takes to create a comfortable and highly efficient sustainable living space.