September 30, 2022 | Admin
Beverly & Chatham, MA - SV Design is celebrating its 35th year anniversary of transforming lives through exceptional design. Founded in 1987, the firm has earned a reputation for elevating communities and its clients lives through thoughtfully planned architecture and interior design.
Formerly Siemasko + Verbridge, SV Design has long been transforming clients' abstract ideas of a dream home or ideal commercial space into reality. The company has grown from a small residential design firm to a 40+ employee organization servicing residential, institutional and multifamily projects.
"The last 35 years have given us plenty of reasons to celebrate," says Thad Siemasko, founding Principal. "I have learned a lot over the years, but if you were to ask what the most important lesson has been, it's 'always forward, never straight.' That's how we do things at SV Design."
Several notable milestones have paved the way for a successful 35-year venture, including the launch of interiors in 1999, which was led by New England Design Hall of Fame inductee Jean Verbridge, up until her recent retirement. Additionally, the firm opened a second office in Chatham in 2014, and established itself in the commercial sector.
"Our collaborative nature and engaged design team deliver a diversity of projects that have made us who we are today," says Tobin Shulman, Principal. "We truly have the best clients and the best employees."
SV Design recently won a BRAGB Prism Gold Award for its work on the Glenn T. MacLeod Cape Ann YMCA in Gloucester which was completed last year. In addition, SV Design earned a Chatham Historic Preservation Award for the extensive renovation and work on the Captain John Hammond, Jr house in Chatham. Other notable projects include the design of the Anchor Point affordable housing project in Beverly and the renovation of the Cabot Street YMCA providing affordable housing in downtown Beverly.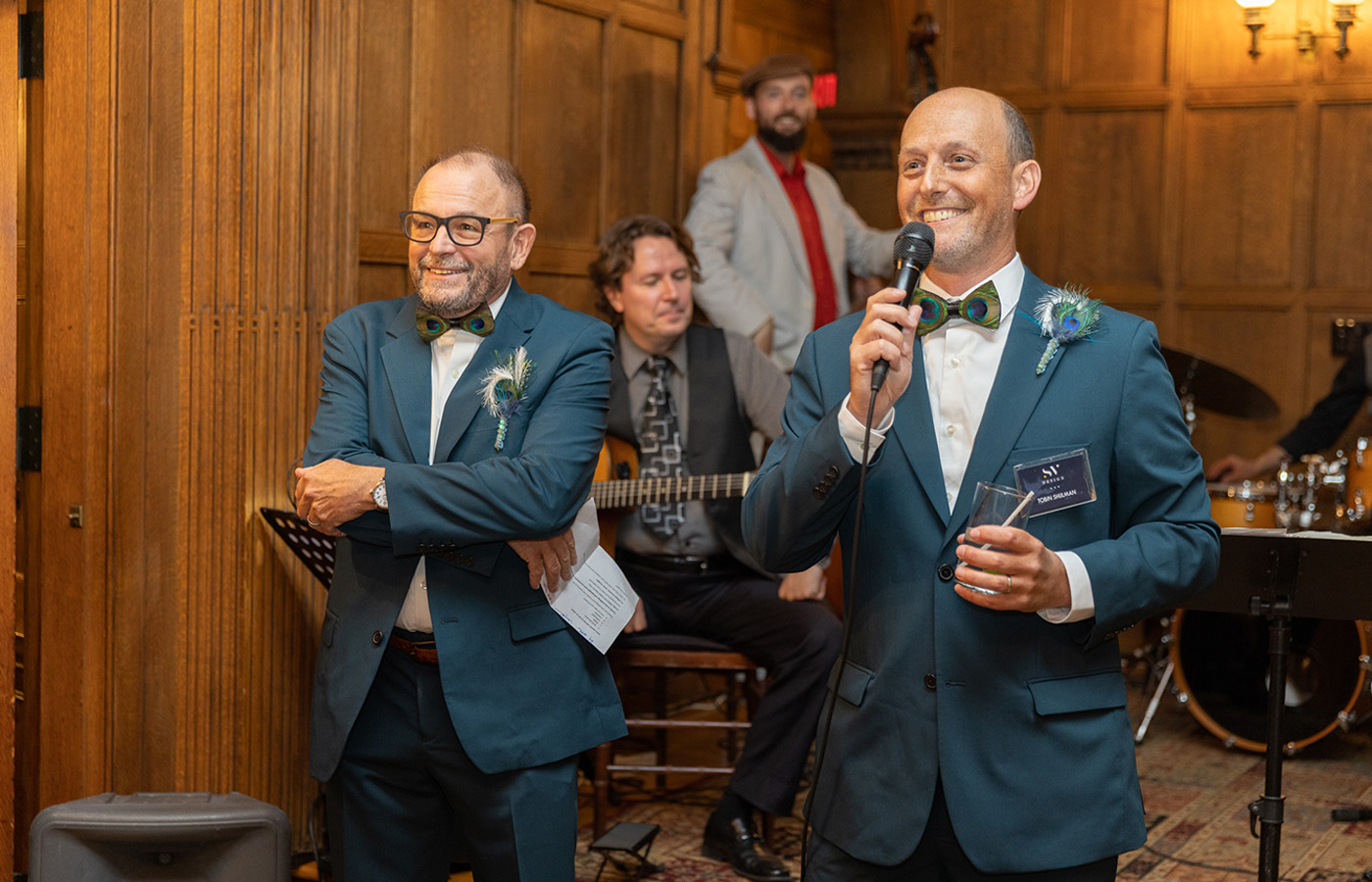 Thad Siemasko, SV Design Founding Principal (left) and Tobin
Shulman
, Principal, at the company's recent 35th year celebration at Turner Hill in Ipswich.
For more information about SV Design, please visit www.svdesign.com