February 13, 2023 | Maddie Brisbane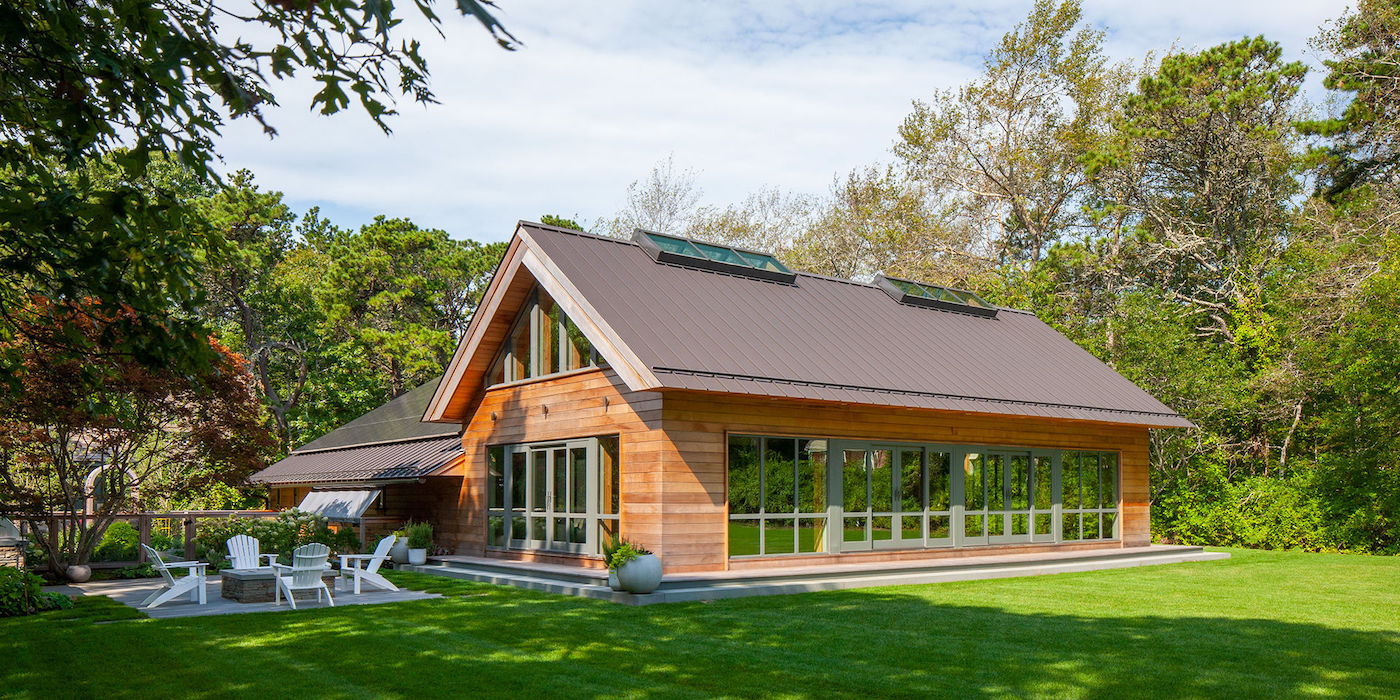 Polhemus Savery Da Silva (PSD) builds a state-of-the-art 'social barn' with many functions.
As family and social networks grow throughout the years, devising a plan for the ultimate leisure and entertainment space is an appealing endeavor. For one long-standing client of Polhemus Savery Da Silva (PSD), the opportunity came at the perfect time.
Located across the street from the client's PSD-designed Cape Cod getaway home, a large property with an existing house and landscape perfectly suited for renovation and expansion became available, and a plan for this stunning indoor/outdoor Harbor View Social Barn came to fruition. The result is a functional and flexible, timeless yet contemporary nexus for dynamic multigenerational fun and relaxation.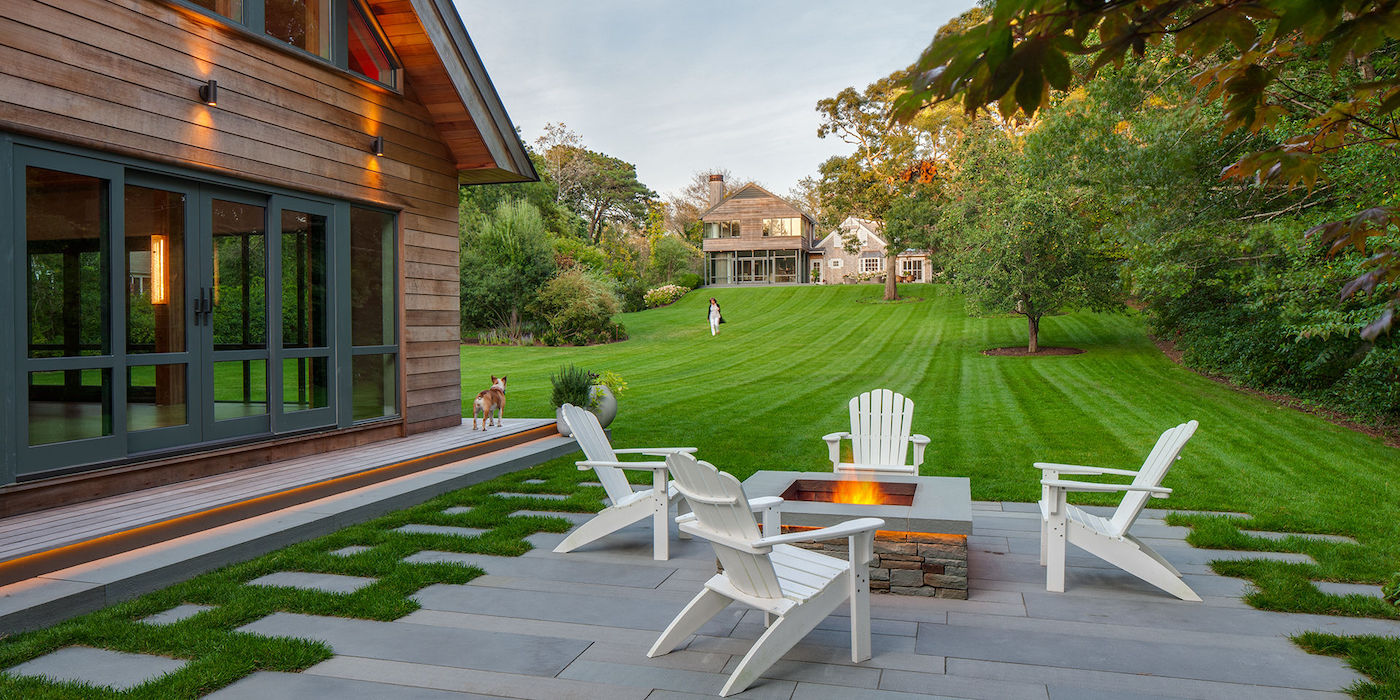 (Architecture: PSD, Photography: Brian Vanden Brink)
From the outside in, the structure exudes a refined rusticity. Built on a cozy wooded corridor at the end of an open stretch of verdant lawn behind renovated guest quarters, the social barn's exposed fir wood post and beam frame give it a barn-like feel, with detailing and fixtures that provide a contemporary twist.
When the sun sets, hidden lights above the beams and in the ridge-top skylights spark a magical day-to-night transformation. The lights can be set to any color, with the option to automatically run them through the entire color spectrum.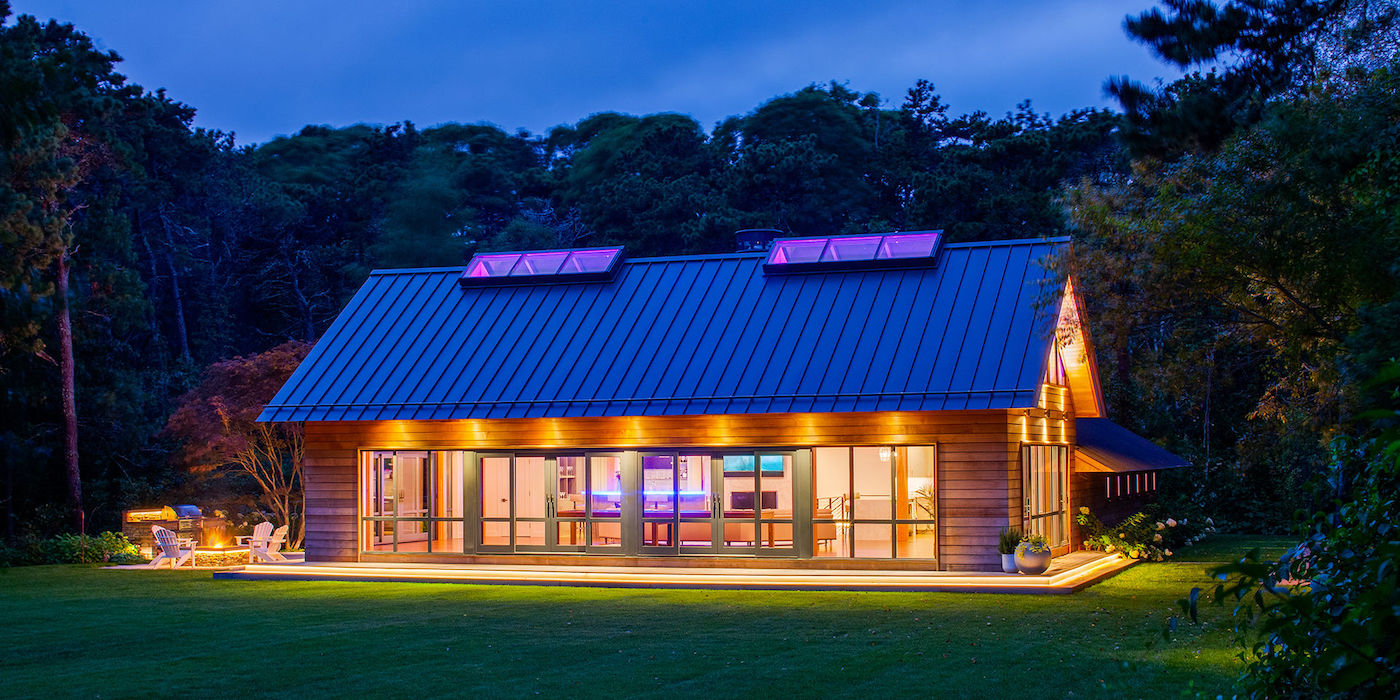 (Architecture: PSD, Photography: Brian Vanden Brink)
The dynamic color sequence continues in the indoor social hall, with lighting integrated into the ceiling beams and illuminating the acrylic bar top. A fireplace and television holds court adjacent to the bar and kitchen, and large steel-framed windows and doors open up to the surrounding landscape on the other three sides of the space.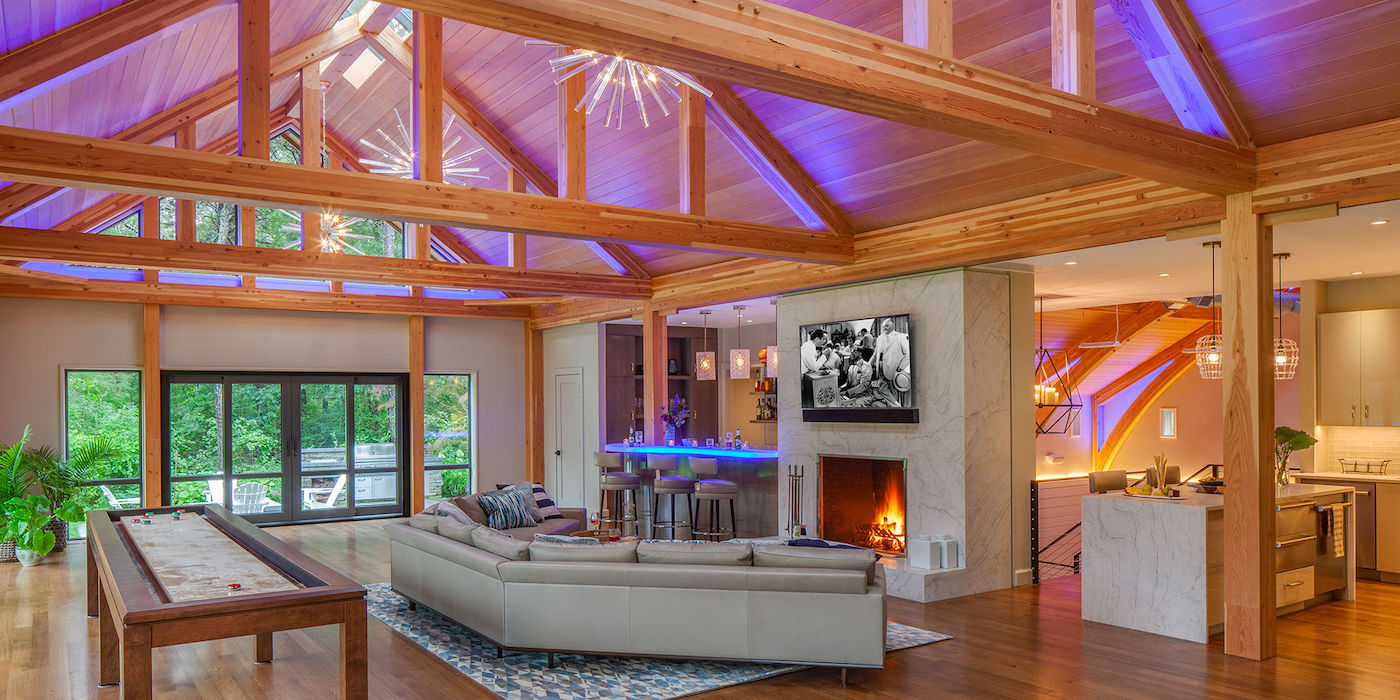 (Architecture: PSD, Photography: Brian Vanden Brink)
The design of the space supports many functions and activities, with a freestanding steel and fir stair leading to a half basketball court below. Equipped with the same dynamic color sequence as the social hall, the court sports a dramatic high ceiling with arched fir beams. Complete with an exercise room, locker room, and sauna, the lower level is an all-encompassing active retreat space, powered by a large solar panel array on the standing seam metal rooftop.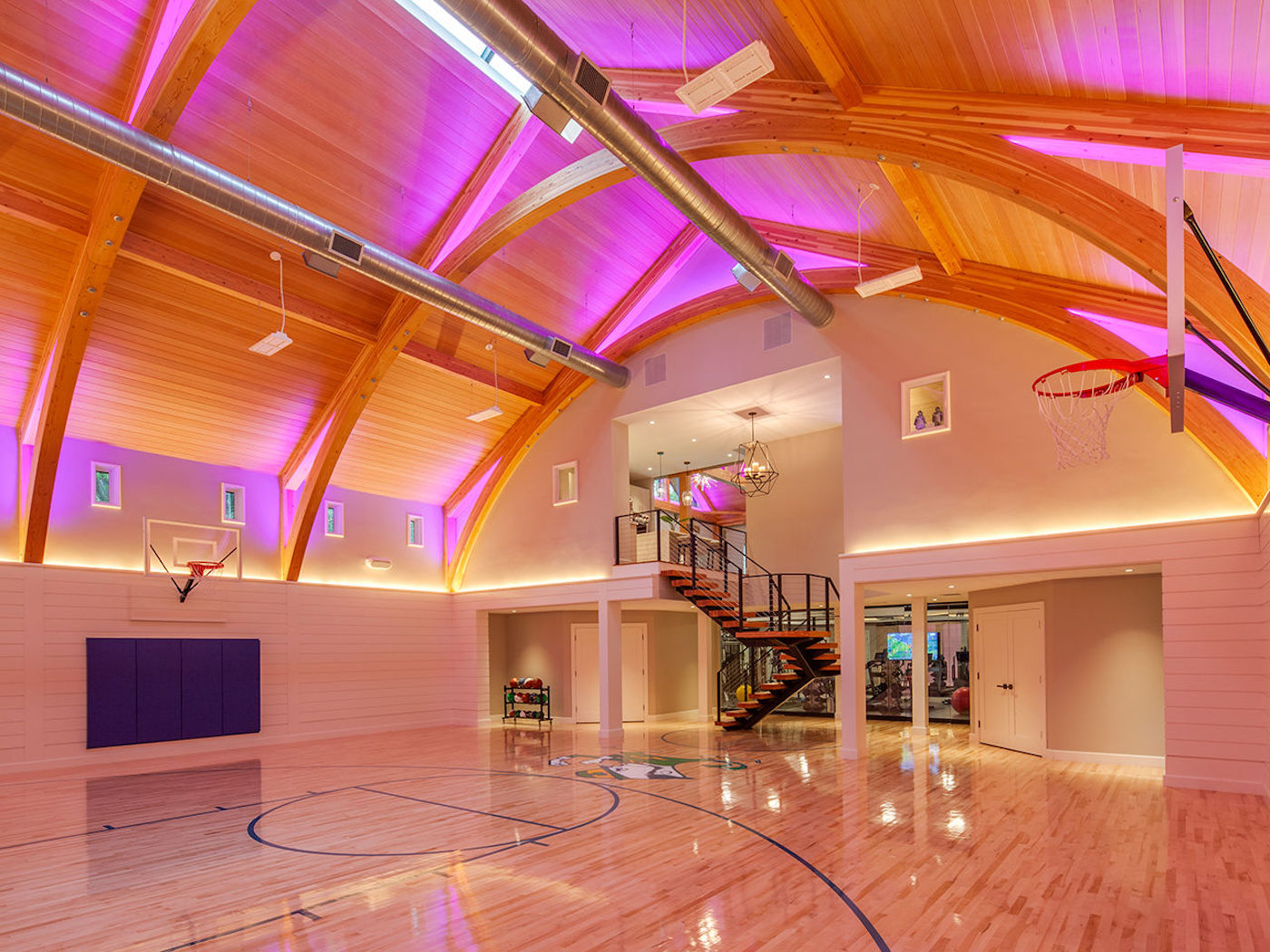 (Architecture: PSD, Photography: Brian Vanden Brink)
With creativity and innovation emerges a PSD masterpiece that offers a leisure and entertainment space with endless possibilities. Integrated seamlessly into its idyllic natural surroundings, and built with high quality and durable materials, the social barn is a year-round retreat to be enjoyed for generations to come.