November 14, 2023 | Maddie Brisbane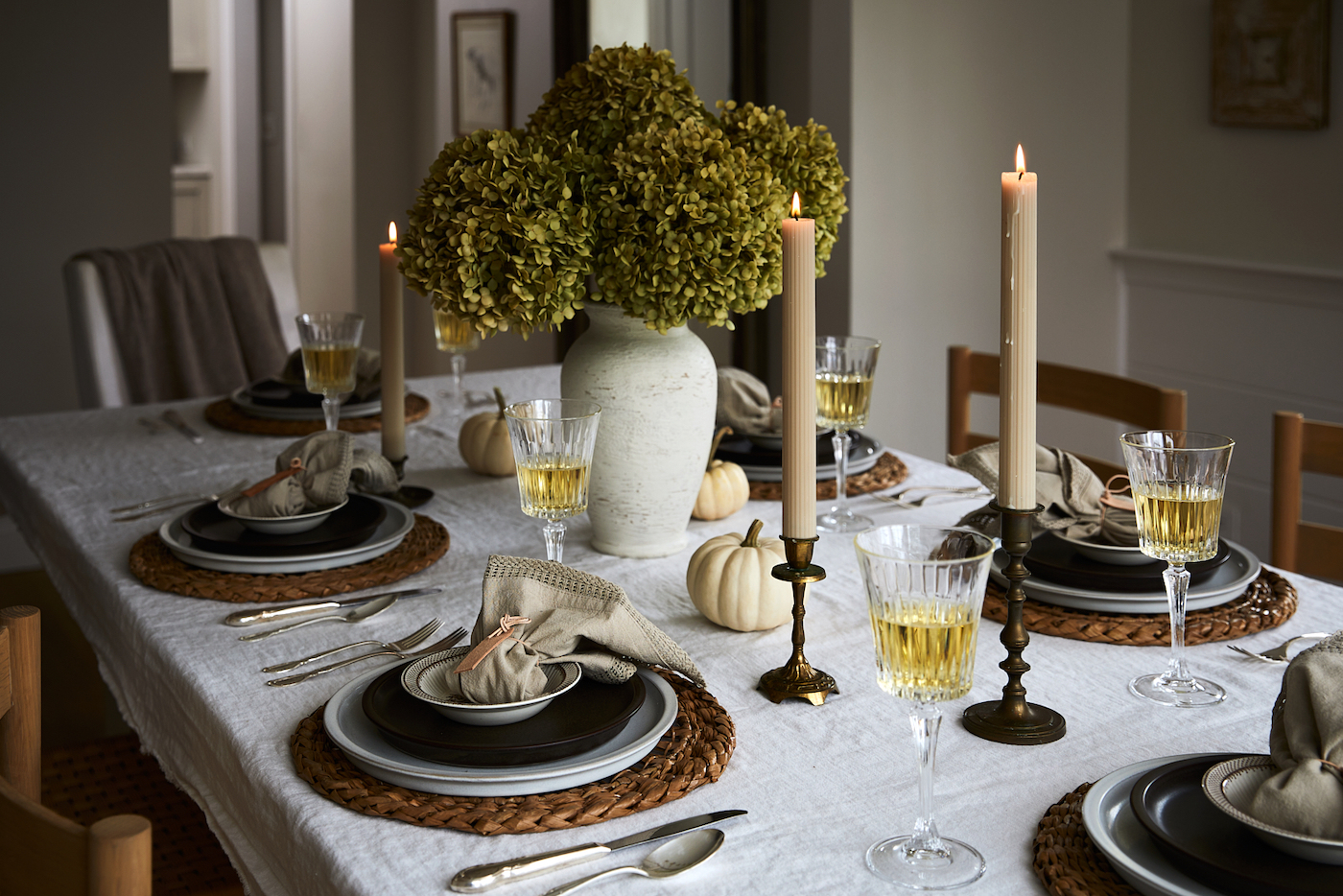 Top designers dish out tips and tricks for your fall-friendly dining display.
There is nothing that sets the mood for a Thanksgiving celebration quite like a great tablescape. With the right combination of colors, textures, and accessories, the perfect tablescape is sure to get your Thanksgiving crew to gather in style. We've assembled a shortlist of our favorite tablescapes plus tips from top interior designers to help you create your chicest dining display yet.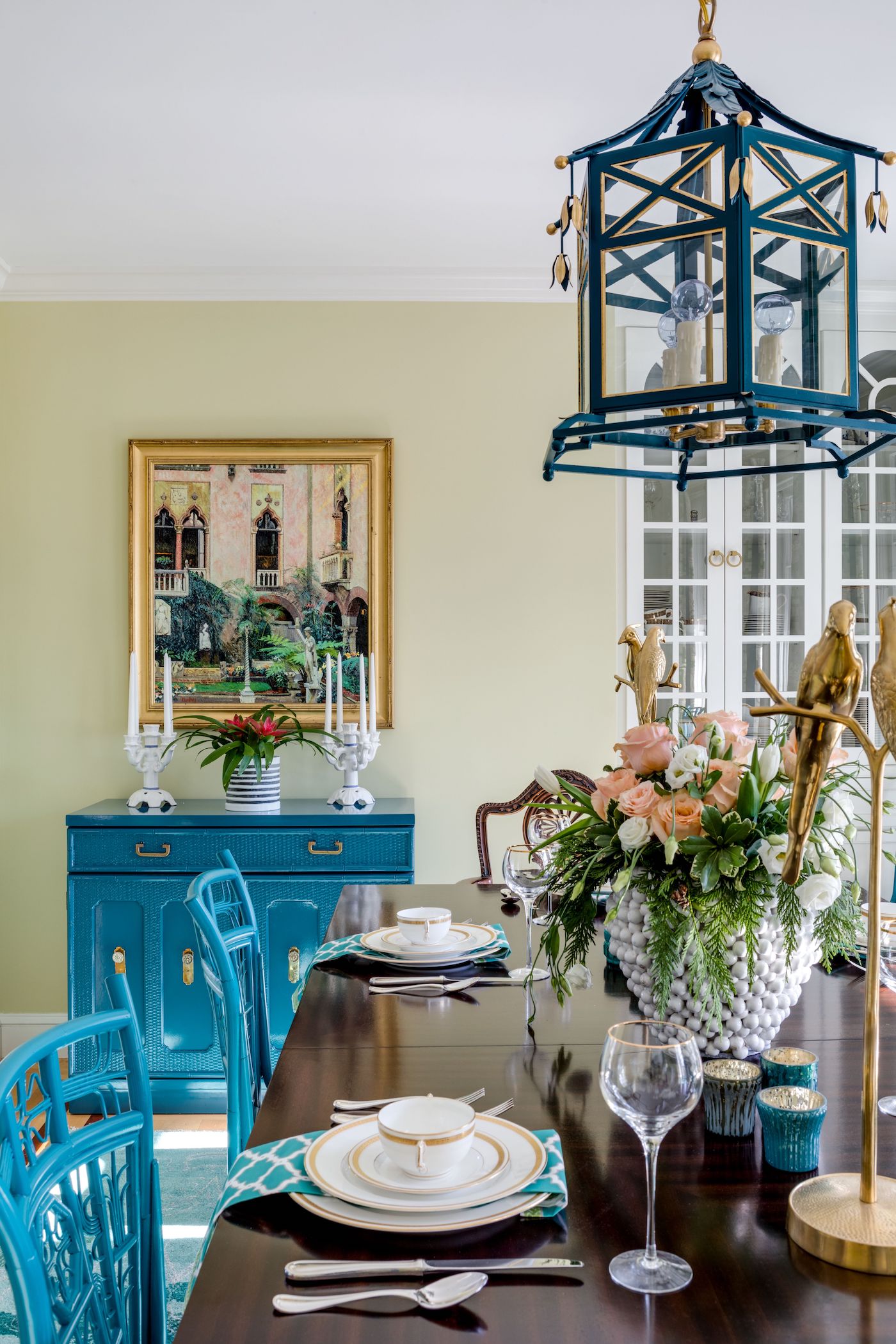 (Photography: Greg Premru)
"The tablescape is like the jewelry of the dining room and can make a pretty space that much more beautiful, while bringing a special experience to guests," says Jocelyn Chiappone of Digs Design Co. "We love to curate colors in the tablescape that enhance the color palette in the room."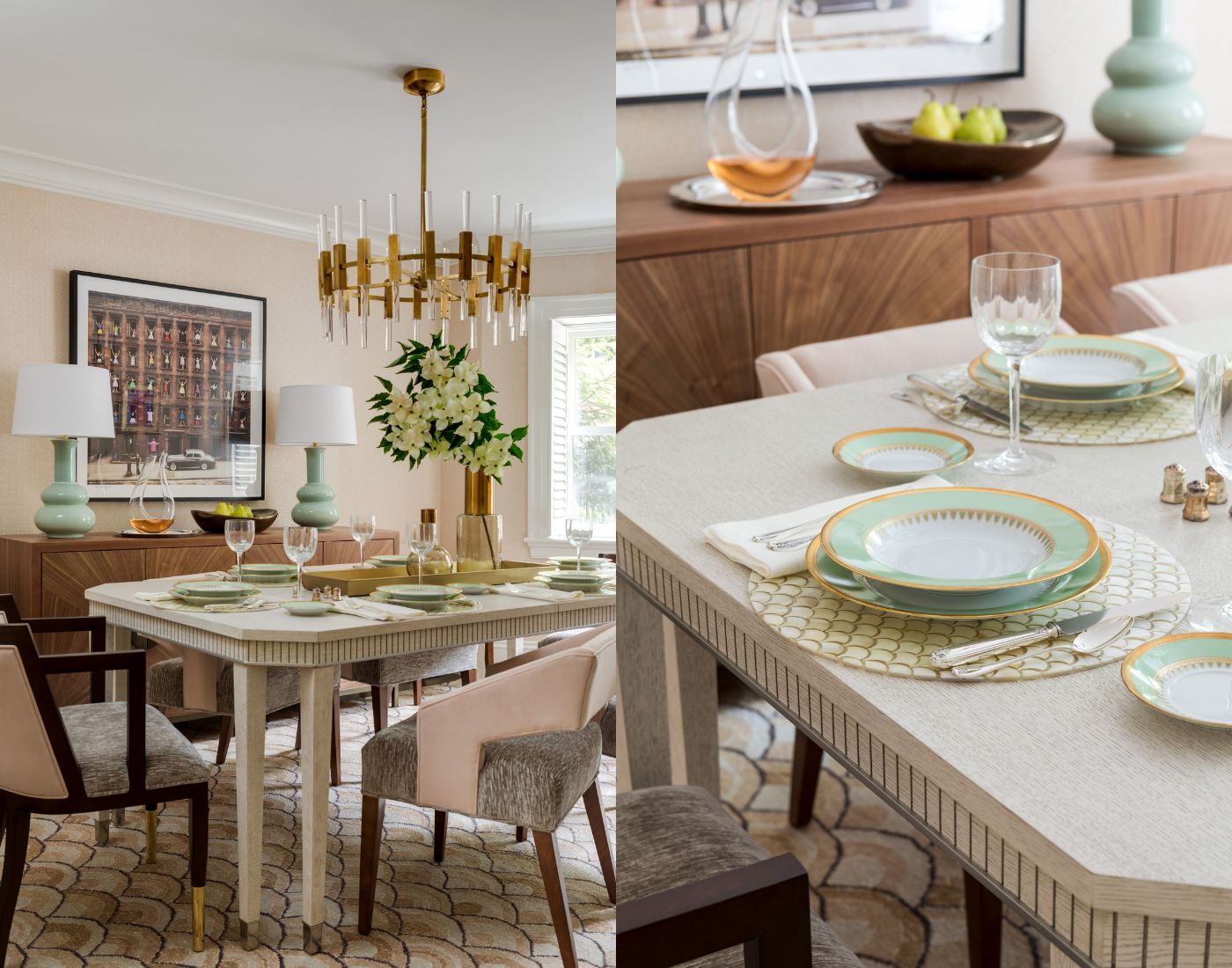 (Photography: Greg Premru, Styled by Karin Lidbeck)
With color swatches that echo dining room furnishings and coordinate dishware, place settings, and floral flourishes, Chiappone's method creates an all-encompassing dining experience.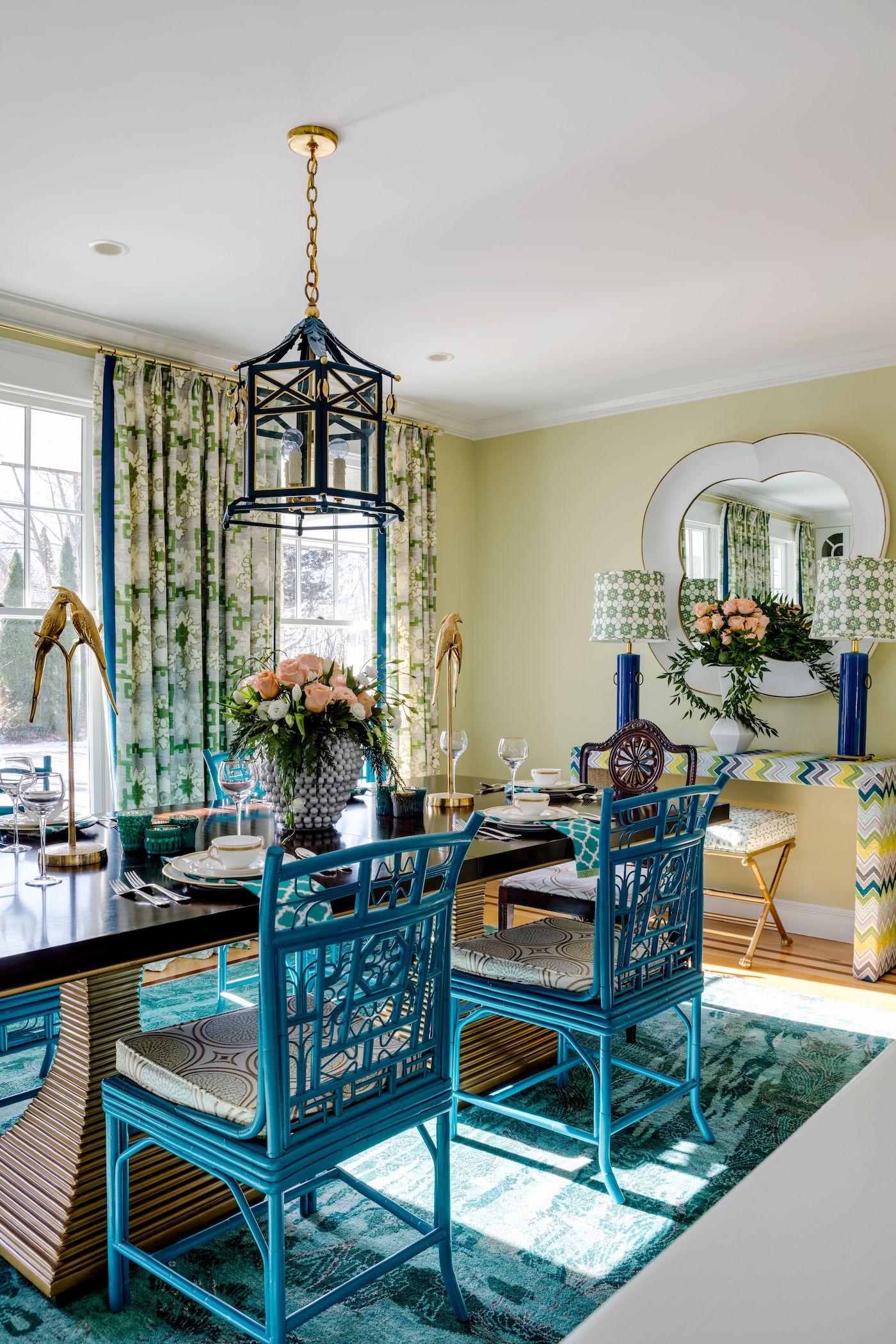 (Photography: Greg Premru)
According to Mackenzie & Co., there are three essential elements that will aid in getting you started on setting your tablescape: color, texture, and accessories.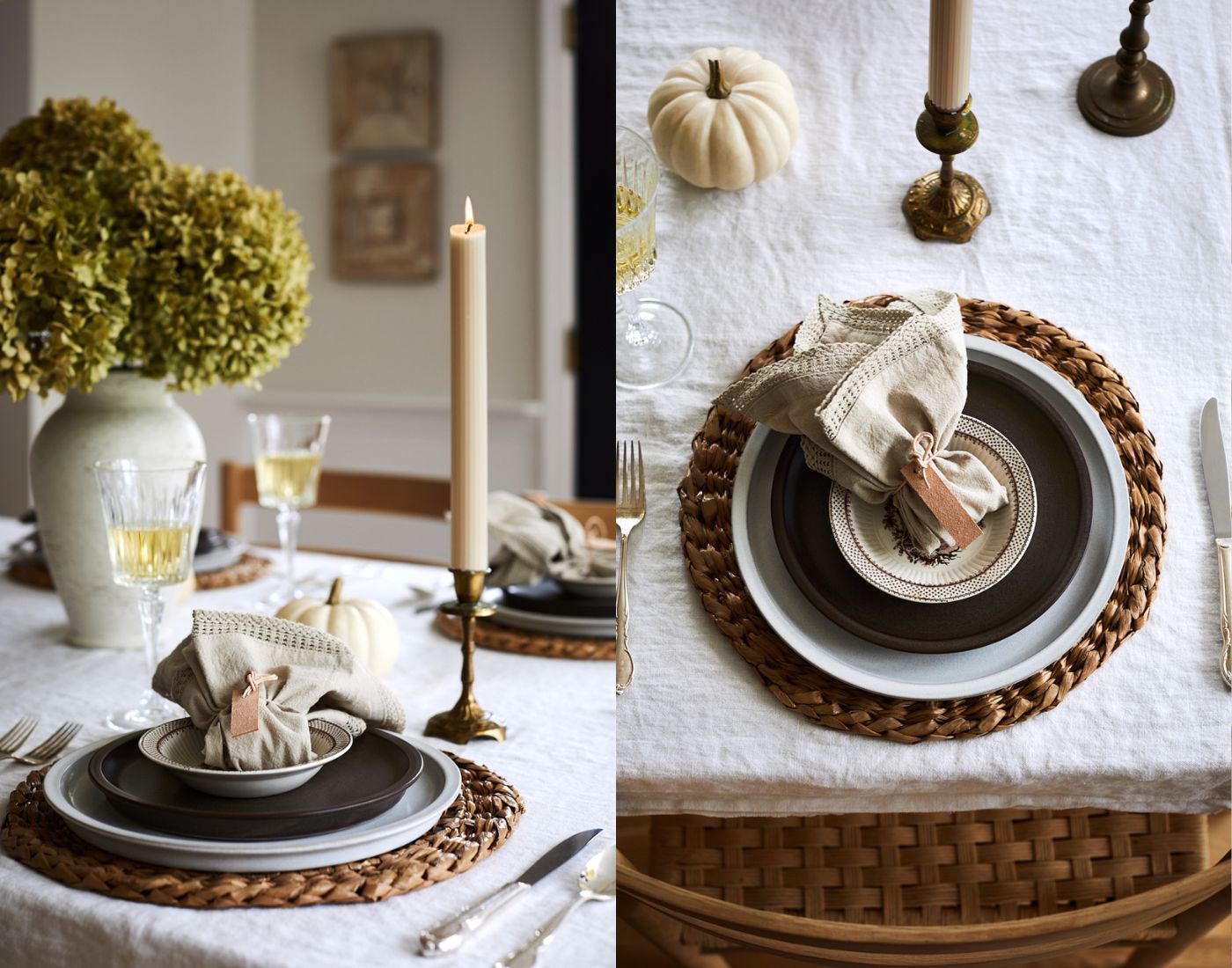 (Photography: Amy Rose Photography)
Color: The colors that you choose to incorporate into your tablescape ultimately set the mood for your guests. Mackenzie & Co.'s favorite options include neutral-based palettes, coastal color combinations, and of course, warmer-toned palettes featuring quintessential autumnal shades.
Texture: Incorporating various textures into the mix can make your tablescape feel more inviting and three-dimensional. Textural flairs could include glassware with raised aspects, napkins or linens with added fringe or detailing, and dashes of natural elements.
Accessories: Selecting styling accessories for your tablescape is a two-step process. First, establish the essentials: think plates, silverware, glasses, linens, and tablecloths. Next, pick out your decor—this one requires a little brainstorming! If you're serving an evening feast, or if you simply want a moodier vibe, you might consider adding candles and candlesticks. If fare will be displayed on the table itself (versus serving guests plate-by-plate), try working in a seasonally appropriate serving tray or stand that complements your other table accessories. Considering small ways to include fall-related reminders can make the meal all the more festive!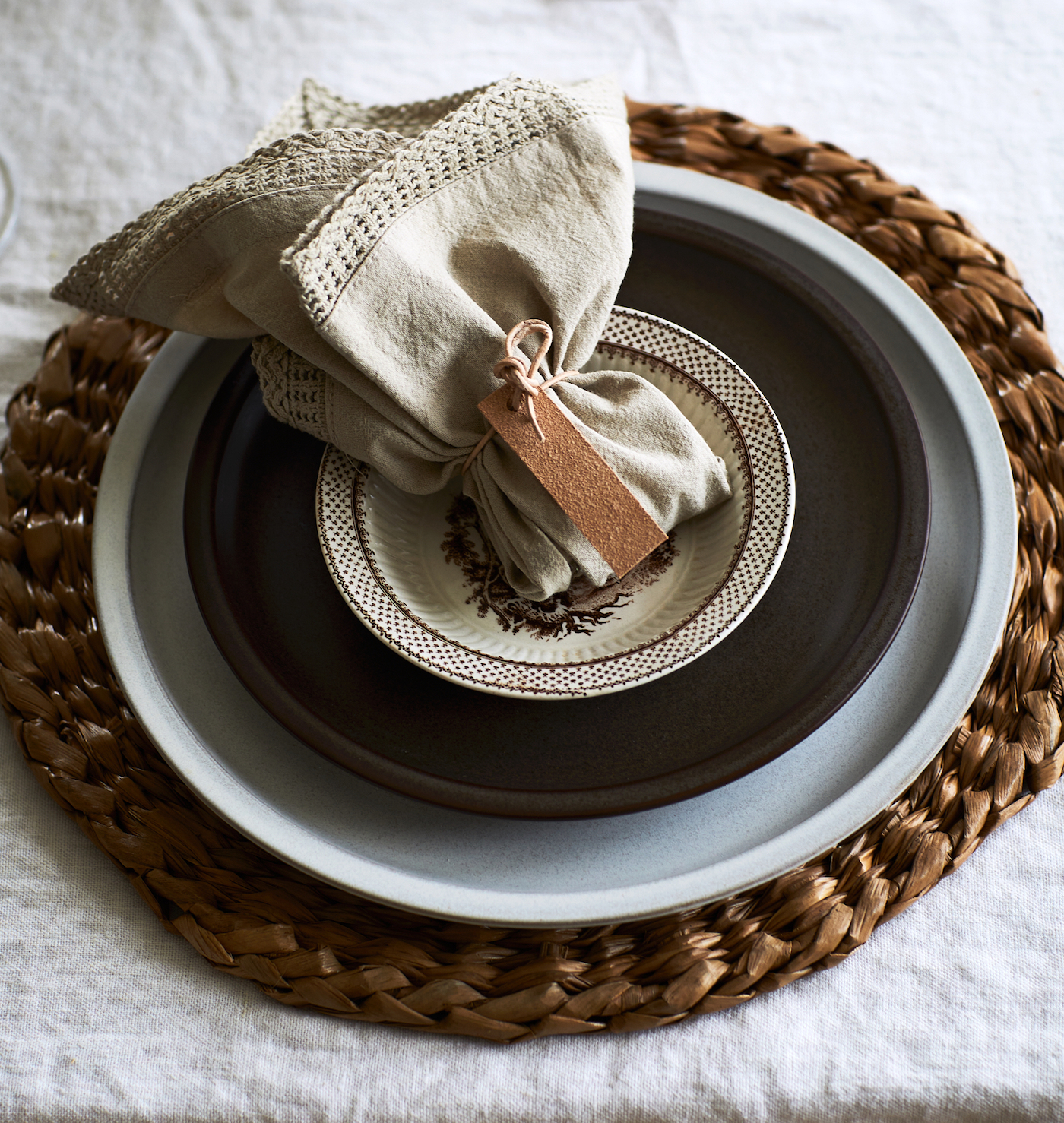 (Photography: Amy Rose Photography)
Of course, the number of people at the table is always a crucial consideration when setting the tablescape. This tablescape by Erin Gates Design was designed specifically with large family gatherings in mind.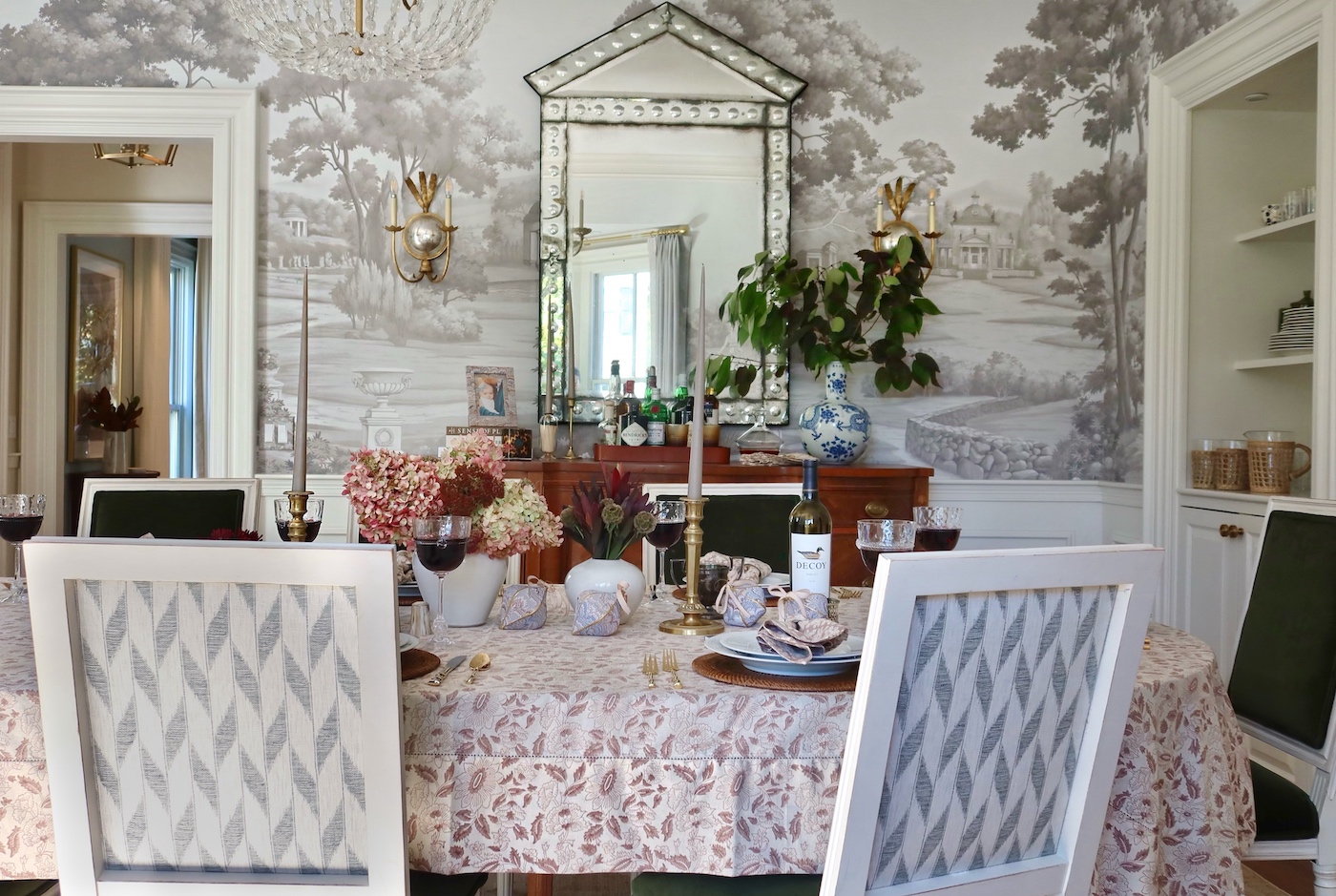 (Photography: Erin Gates Design)
This setup is also proof of the power of carefully curated color combinations. The dusty pink color of the Kavya Rose tablecloth and coordinating Tara Rose napkins complement the rich pinks, plums, chocolate browns, golds and deep greens of the fall season. These exact tablecloths and napkins are now available on ShopGatesandCo.com.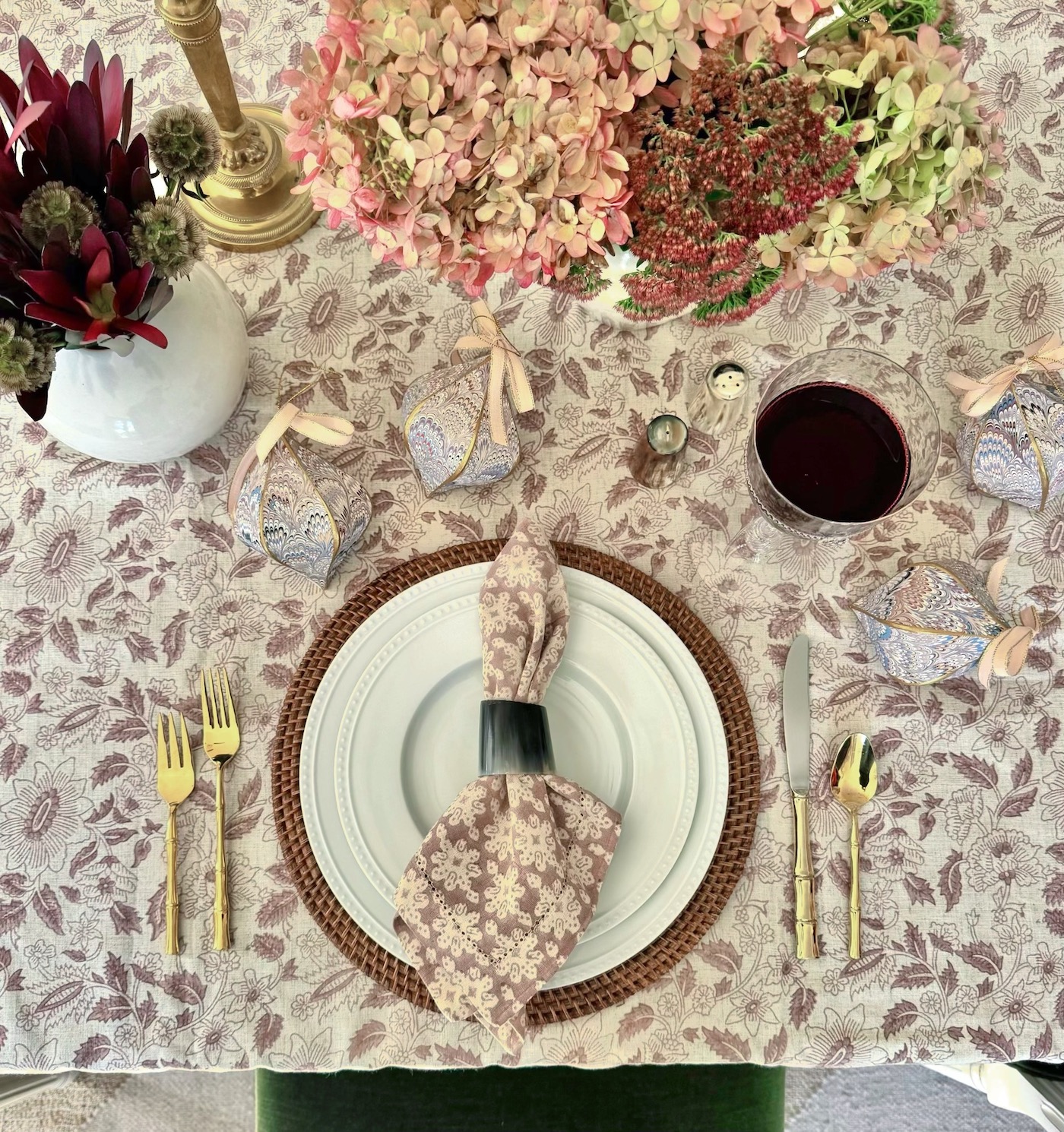 (Photography: Erin Gates Design)
With these tips and tricks, your Thanksgiving tablescape is sure to be one to remember—and maybe even recreate for years to come. Setting the scene for this special meal is an opportunity to inspire conversation around the table, and make those memories all the more beautiful. From all of us at BDG, we wish you a very Happy Thanksgiving!