October 30, 2023 | Stella Tirone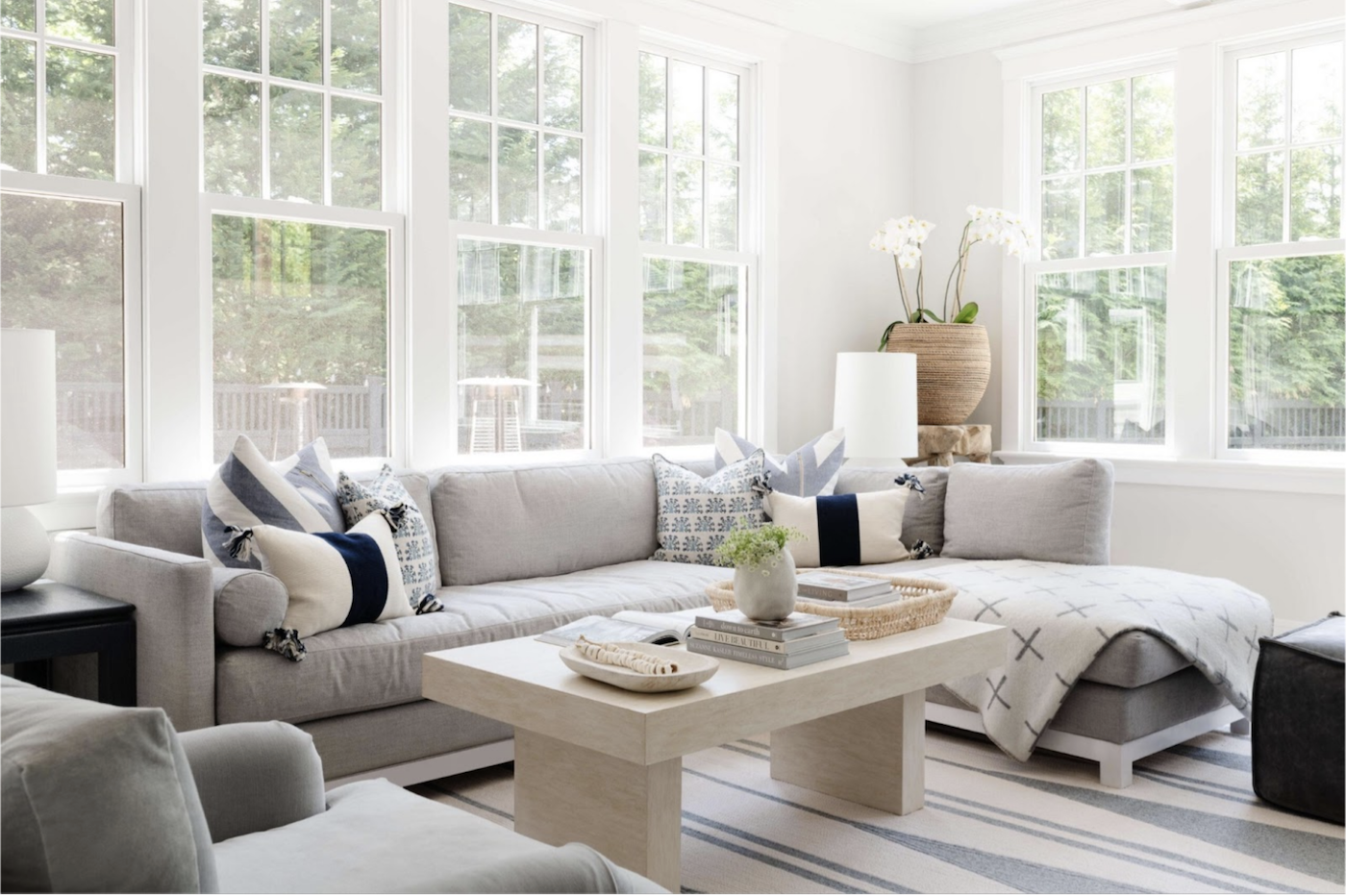 (Photography: Jessica Delaney)
For designer Jaime Moore, it's all about the feel.
Whether it's her design firm, James Studio Interiors, or her new retail locale, Coast by JSI, Moore uses a signature, yet subtle layering technique that favors the coastal aesthetic.  
"I think coastal is more of a feeling than a style," says Moore of her designs. "It's more of that calm you get from being around the ocean and the grounding effect that it has."
Since opening her studio in 2019, Moore has found her nautical niche. She draws much of her inspiration from growing up on the Cape using the colors, tones and textures of her childhood to bring out "the best version of what my clients are looking for."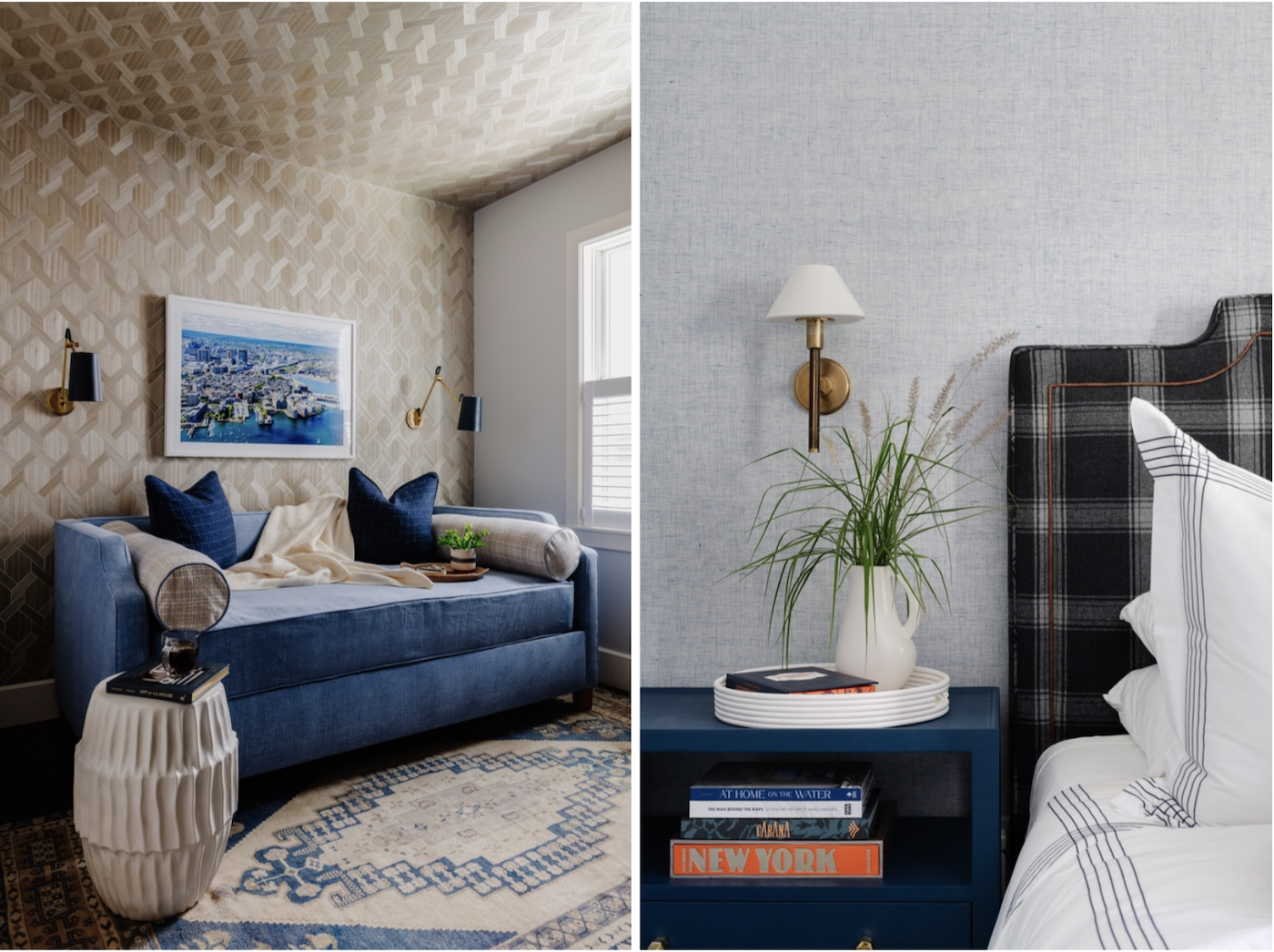 (Photography: Jessica Delaney)
Moore is certainly not afraid to take an artistic risk: think vibrant hues, mixed metals and contrasting textures and patterns. "When layering we use a lot of different mediums––a lot of unexpected placement of wallpaper and light fixtures."
Following a career in high-end retail and great success at James Studio Interiors, Moore decided to conquer a new type of design: a "surf shack" style homegoods shop located in picturesque Wellfleet, MA.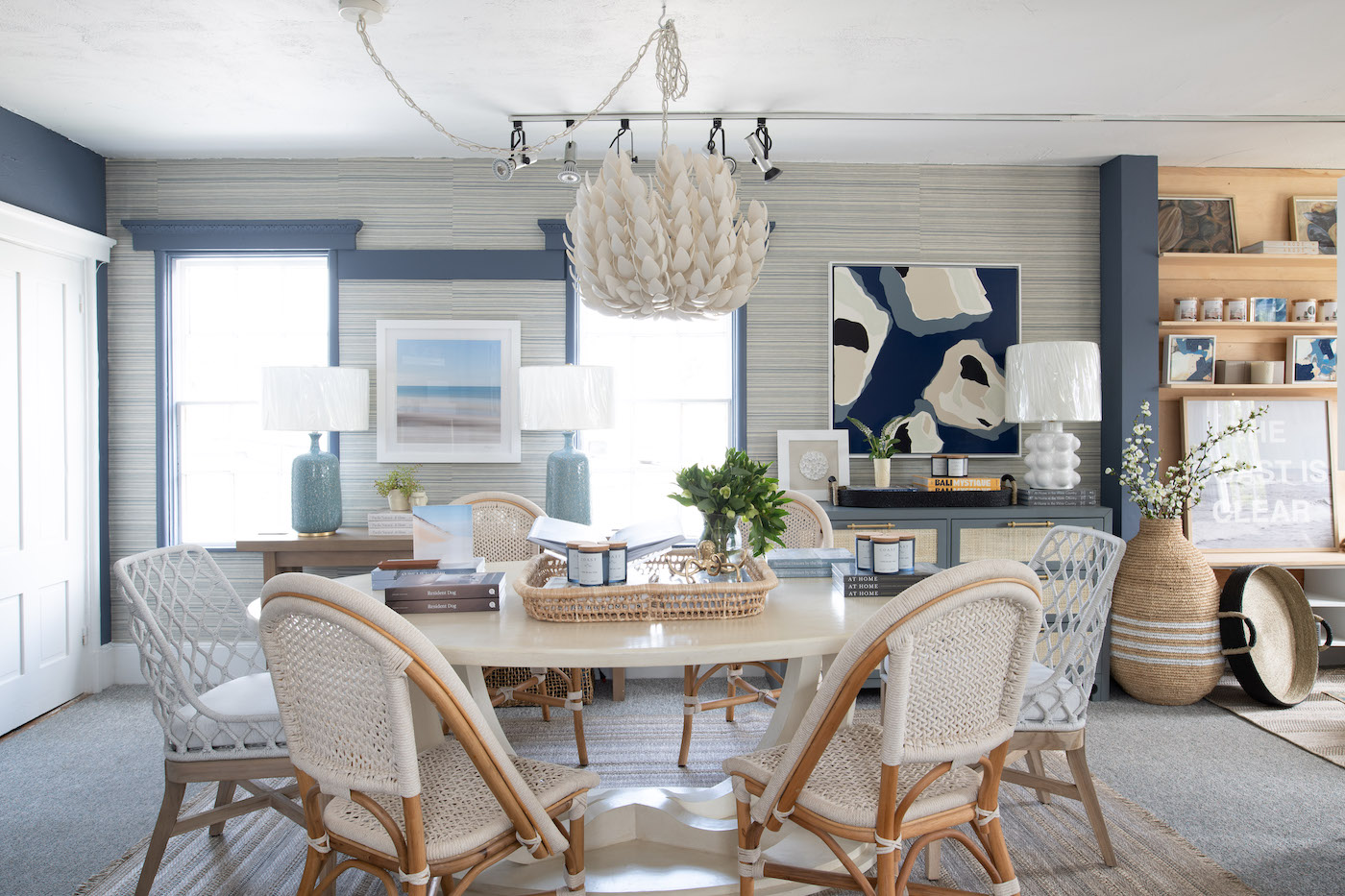 (Photography: Jessica Delaney)
Since opening in May of this year, Moore has carefully curated a stunning selection of goods from wicker chairs, citrus sea salt scented candles and Gigi candy bracelets to one-of-a-kind artwork from the West Coast and vintage tchotchkes.
"I just kind of buy whatever makes me happy," remarks Moore of her inventory. "And I hope it brings joy to other people."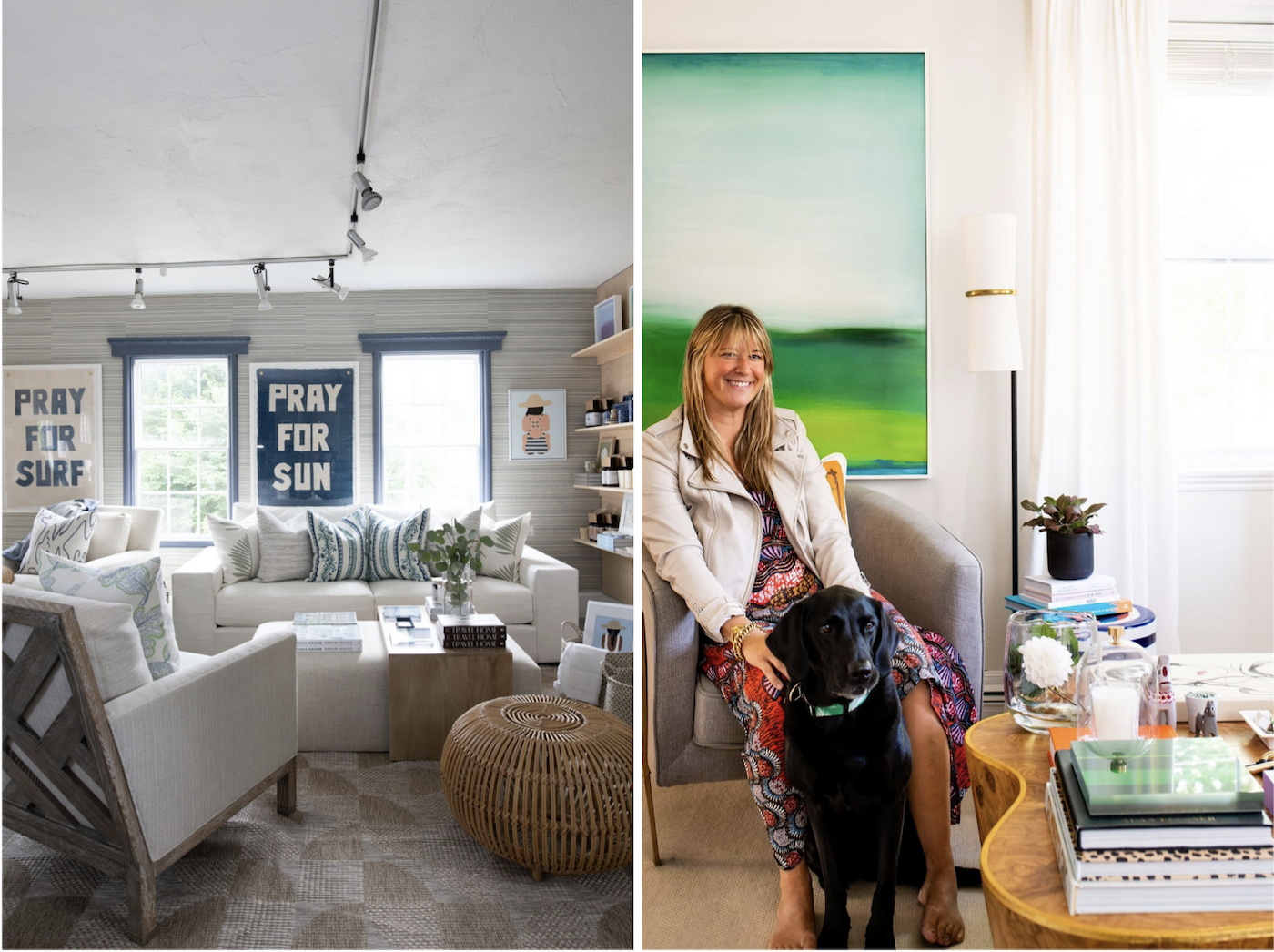 (Photography: Jessica Delaney)
Found in California, the "Pray for Surf" and "Pray for Sun" pieces are Moore's shop favorites––and perhaps BDG's too. When setting up the brick and mortar, "I took all my favorite things and put them together--if I owned a beach house this is what it would feel like," says Moore laughing. 
Aside from her shop, Moore and her team at James Studio Interiors also offer four fantastic varying levels of service to help you elevate any space:
JSI Advice: Not quite a full consultation, this option is a flat fee service to get a few ideas for the layout of the space.
JSI Edit: A little more than just advice, this scaled back flat rate design service includes three inspo boards, a floor plan and shopping list. 
JSI Custom: This option is the full package from full room design to new builds and renovations.
JSI Styling & Holiday Styling: If you need something a little extra for a special occasion, these flat rate services are a must.   
Whether you are redecorating or doing some early holiday shopping, Coast by JSI is well worth the trip. You can peruse in-house at 25 Bank Street by appointment only until next season, or online at coastbyjsi.com. If Hingham is closer to you, stop by the Coast by JSI pop up at their Hingham Studio on November 13th and 14th!