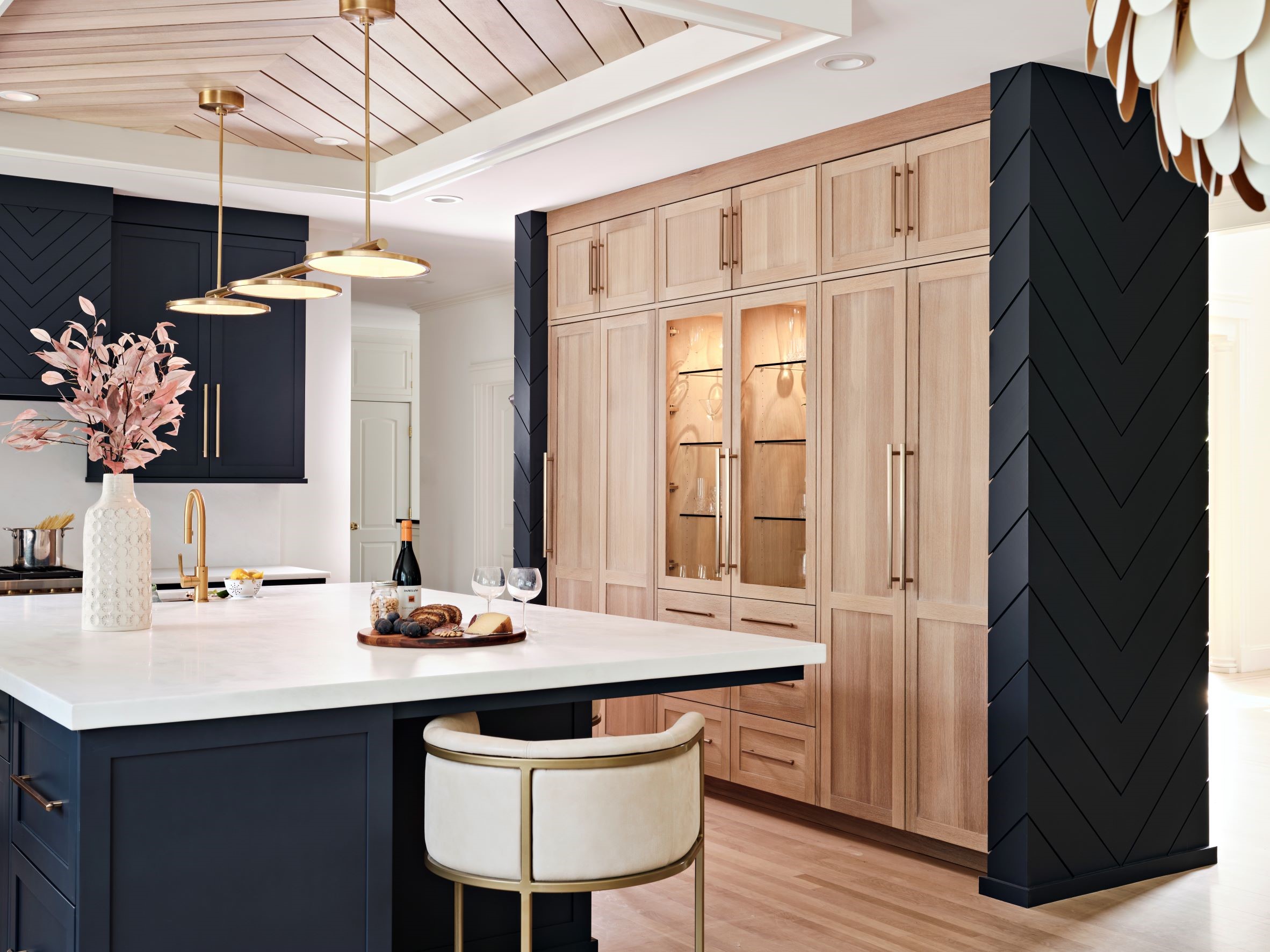 Designing an extraordinary kitchen in the heart of the home begins with choosing the right design style. Whether contemporary, transitional, or traditional style, the ideal kitchen blends functionality and aesthetics to fit the homeowner's lifestyle and the overall theme of the home. 
Top kitchen designers demonstrated creative ways to integrate different design styles at Clarke, New England's Official Sub-Zero, Wolf and Cove Showroom in Milford, MA, where the top three regional kitchens in the coveted Sub-Zero, Wolf, and Cove Kitchen Design Contest (KDC) were announced.
In the contemporary category, David Hacin of Hacin + Associates took home first place for his project "Beacon Courtyard." An all-encompassing contemporary global glamour theme is threaded throughout this home, and makes a major statement in the kitchen. Harnessing the fluidity and freedom that contemporary design allows, this stunningly unique kitchen is as glamorous as it is functional. Custom cabinetry and blackened steel overlay stylishly integrate high quality appliances, while luxurious marble accents and modern furniture elevate the space into a dreamy contemporary kitchen.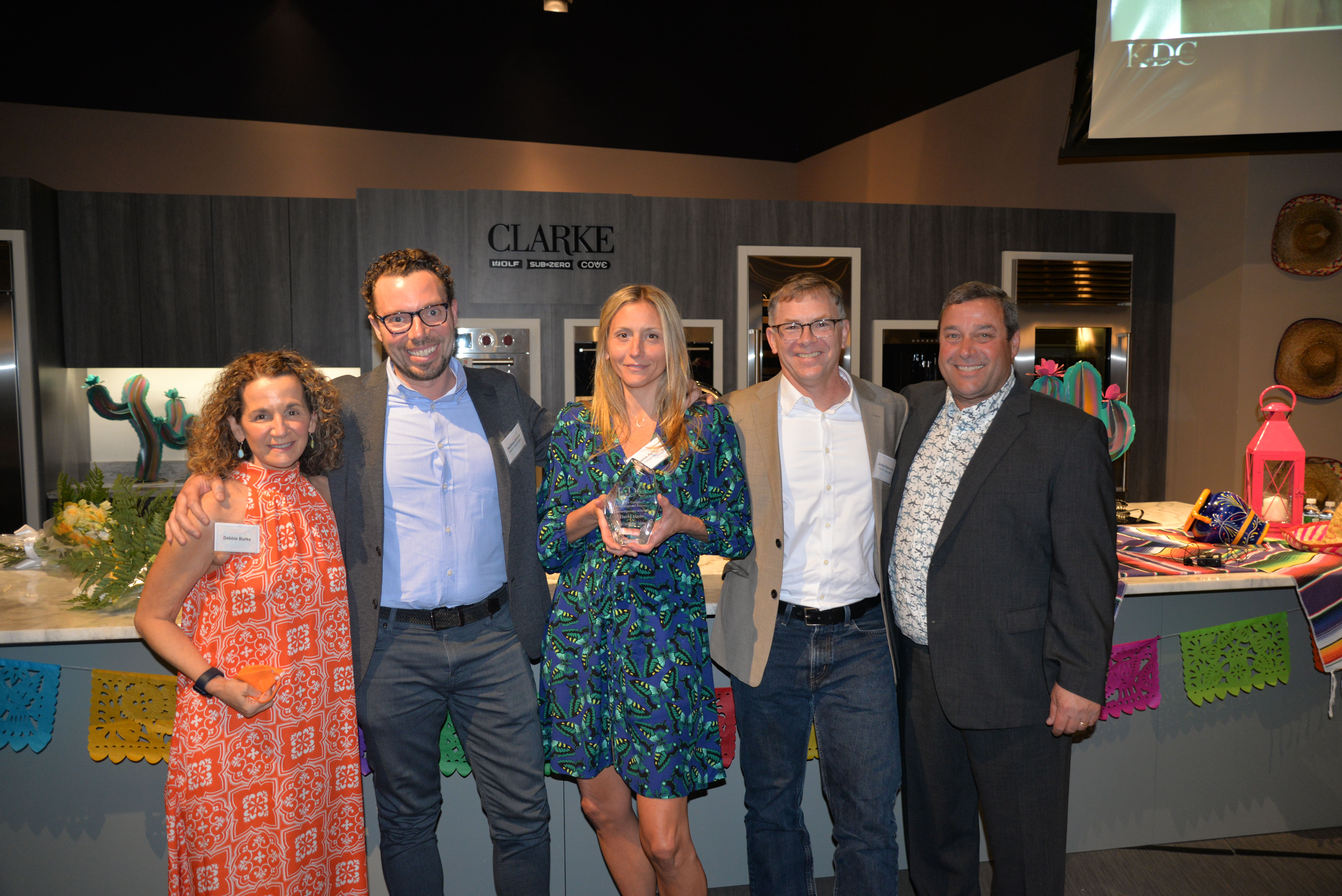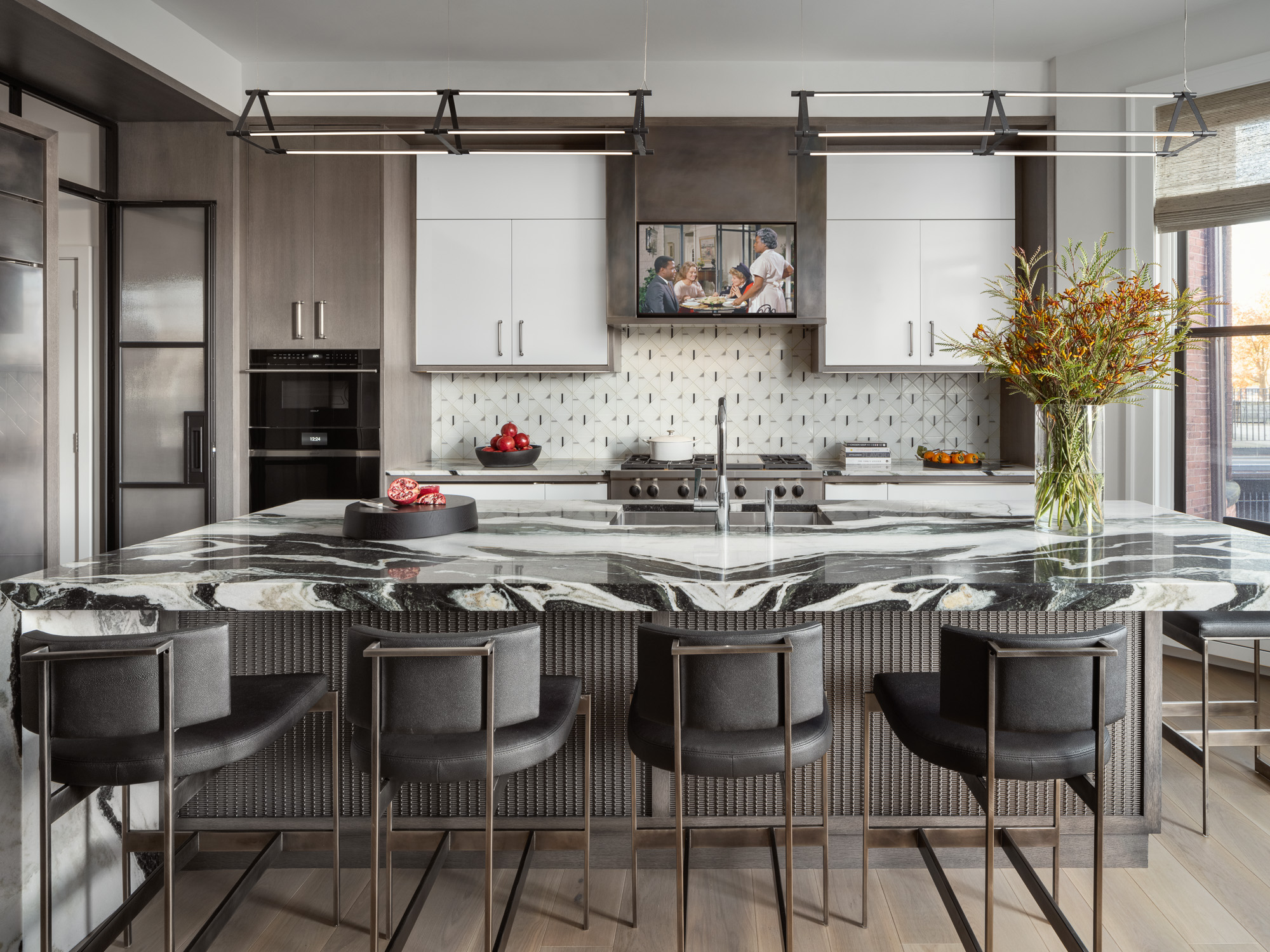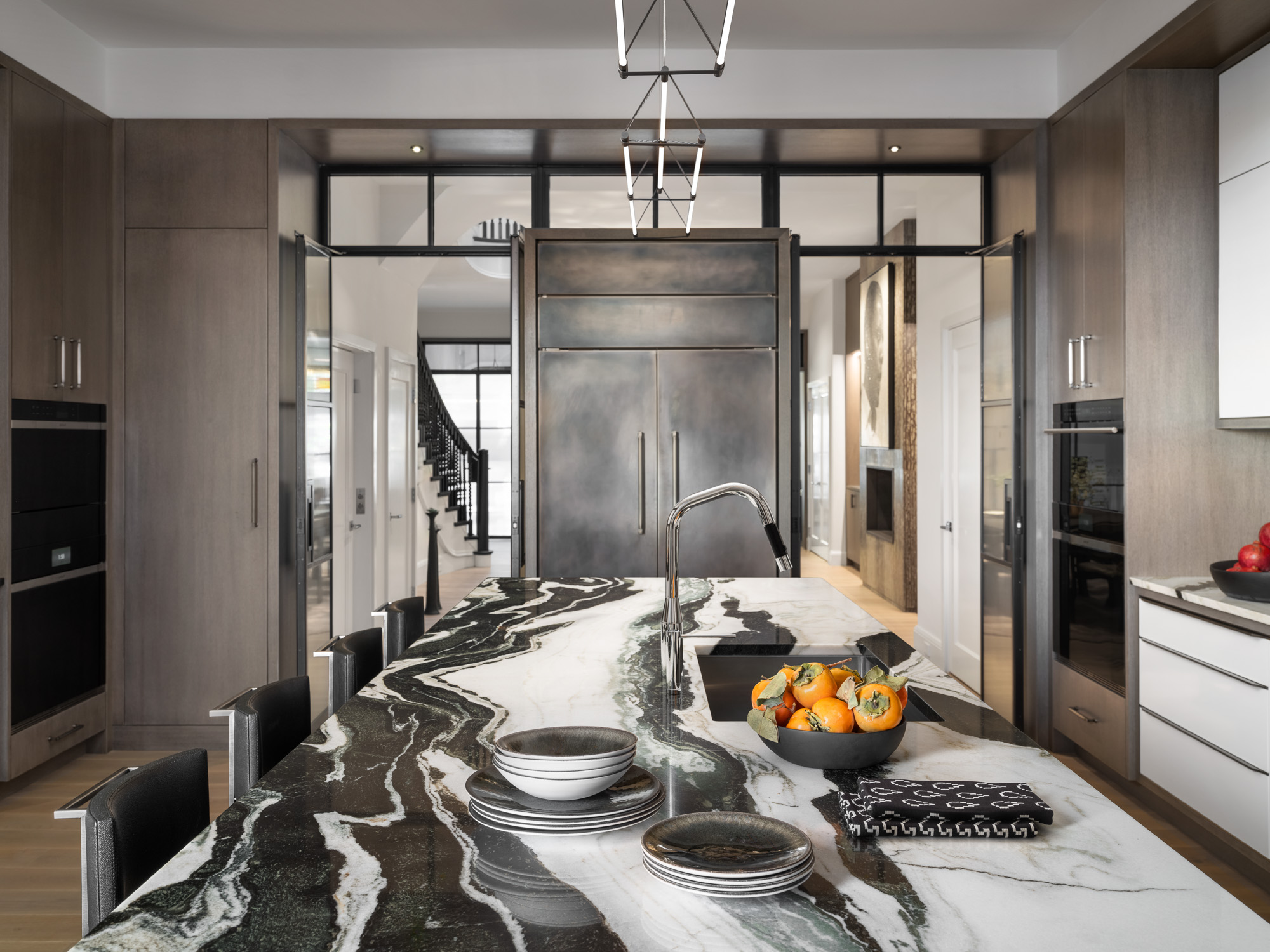 Blending traditional and contemporary elements, a transitional kitchen design is a happy medium. Julie Lyons of The Design Studio achieved top regional honors in the transitional category for her "Great River Rock" project. The once standard traditional kitchen got a contemporary boost with a dramatic chevron ship lap range hood, and matching chevron coffered ceiling. The blue/black color tone cabinetry paired with rift white oak accents gives the kitchen a contemporary twist while maintaining a warm and welcoming feeling of a more traditional kitchen space.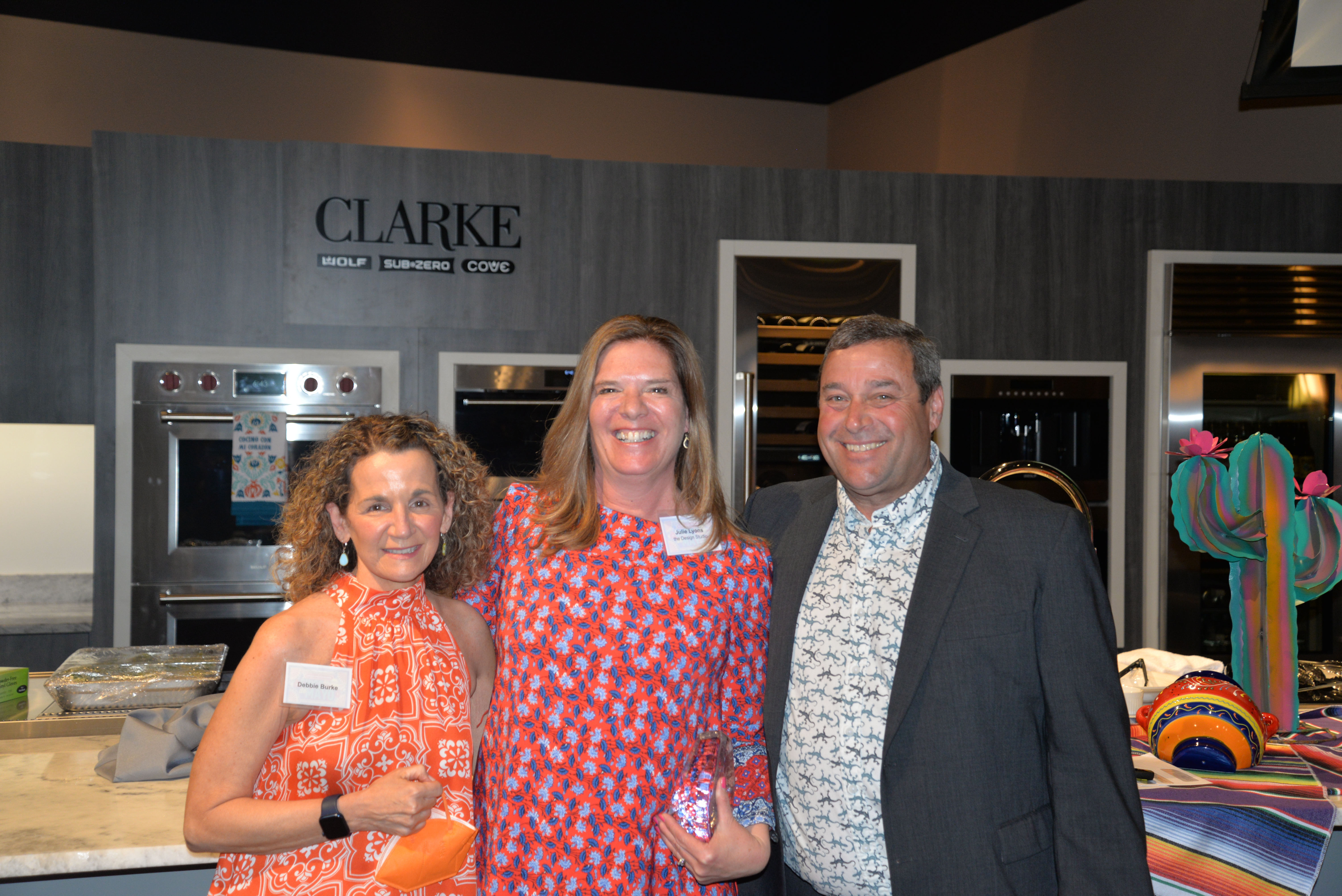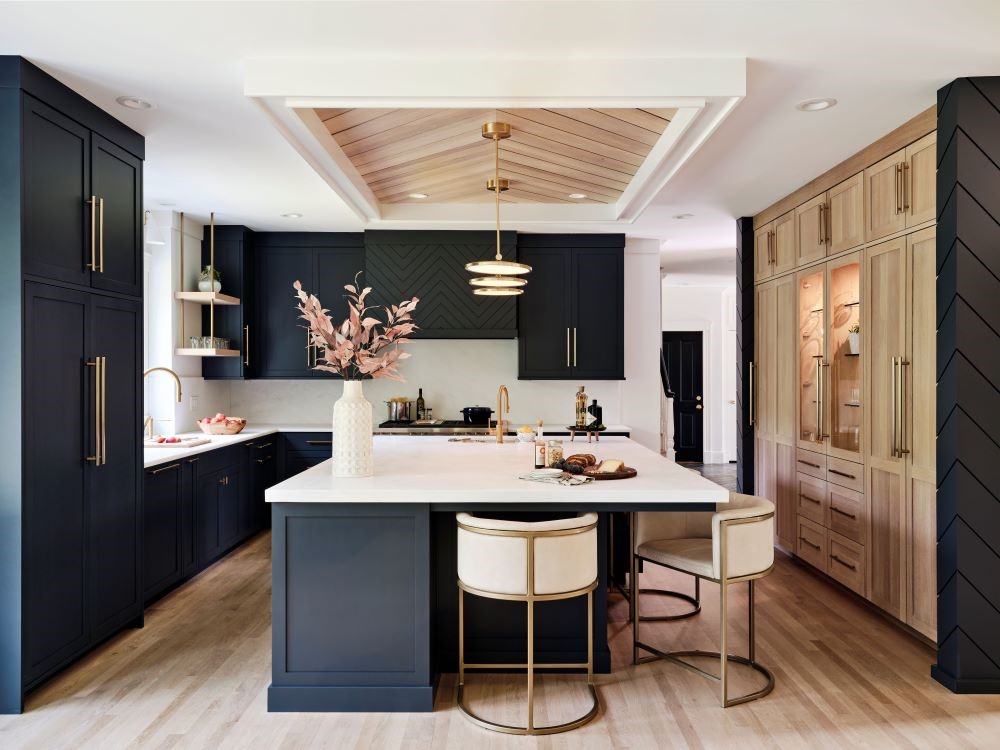 Classic and timeless, a traditional kitchen design can give the latest kitchen technology a sense of belonging in antique homes. Glenn Meader of Good Life New England did just that with "Timeless Elegance," chosen as the KDC's top regional traditional design in New England. The kitchen space, bar and pantry coexist seamlessly in a home built in 1895 with clean lines, wood accents, and soothing colors. Traditional cabinetry and charming millwork bring an old-world aesthetic to the brand new commercial-grade Sub-Zero and Wolf appliances.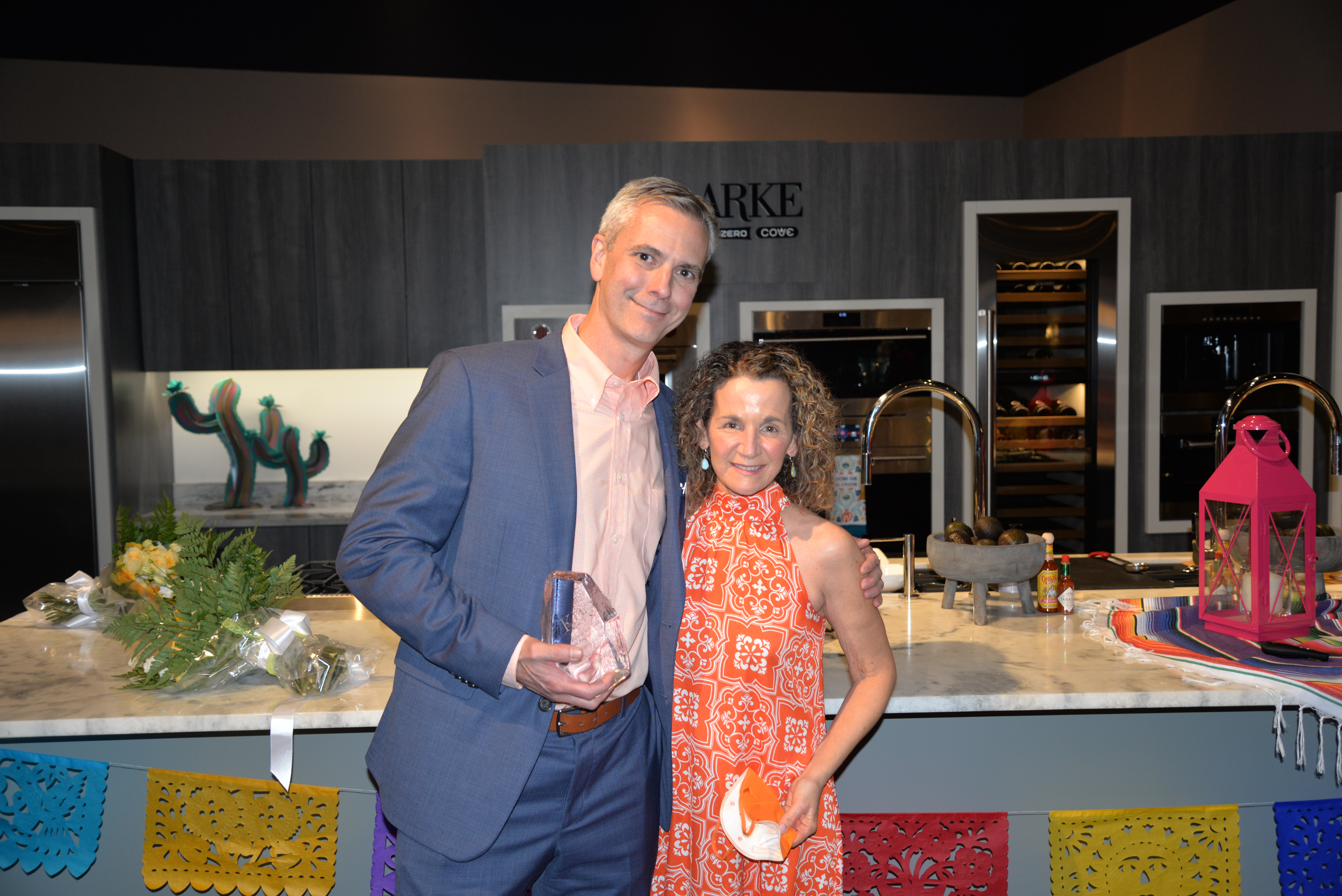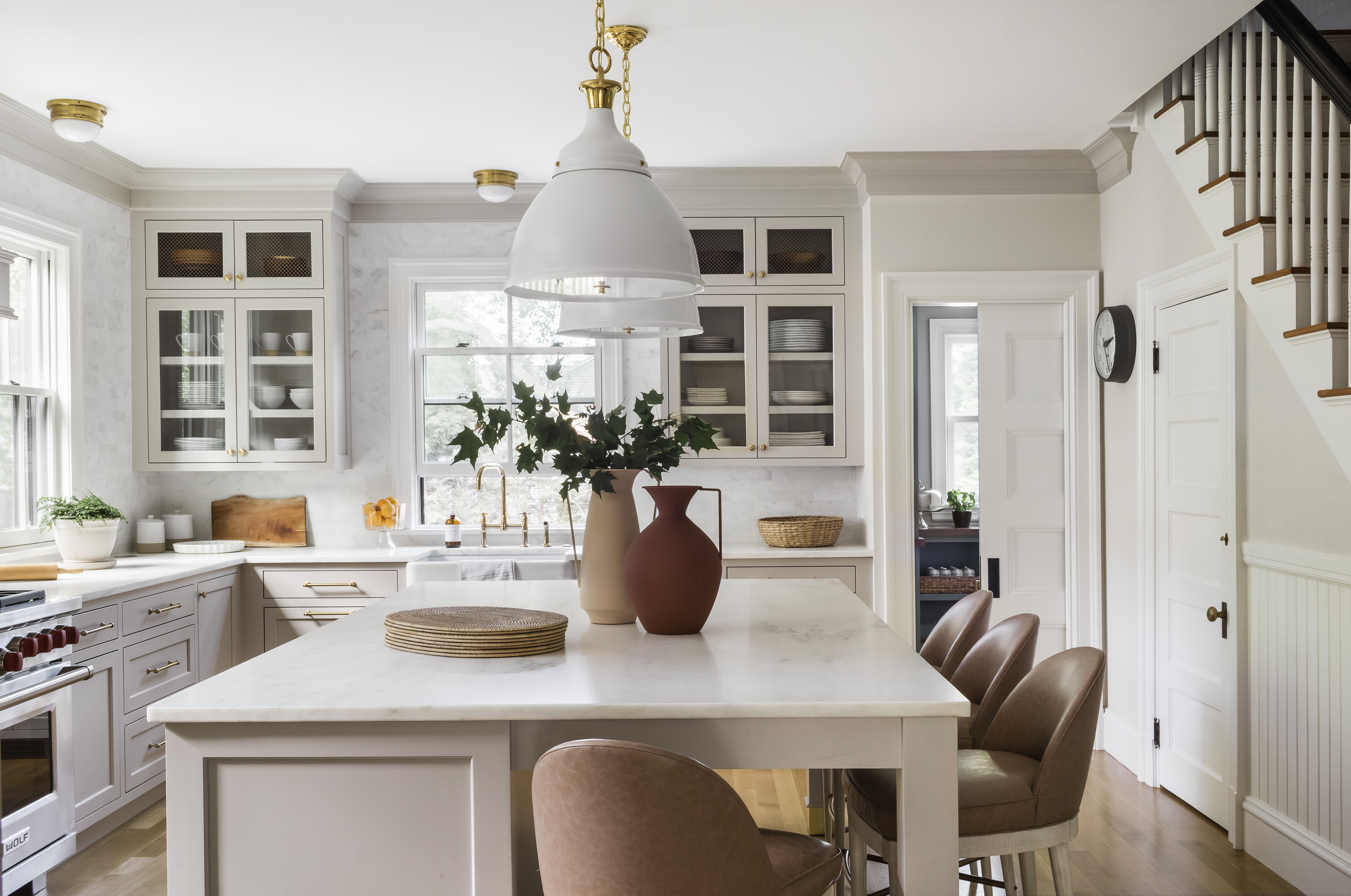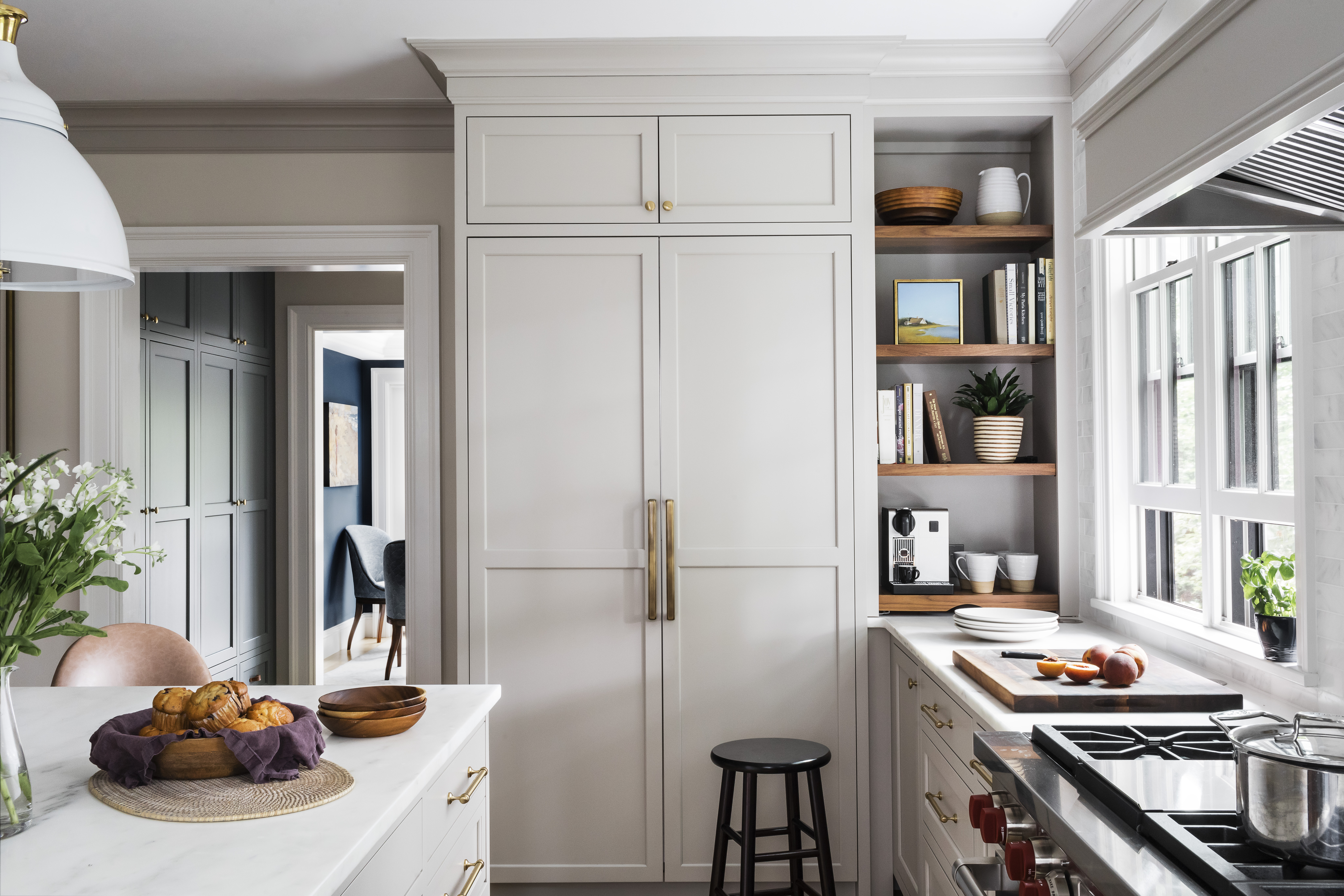 A home's overall design theme can take center stage right in the kitchen, and choosing the right style is a top ingredient in the design recipe.