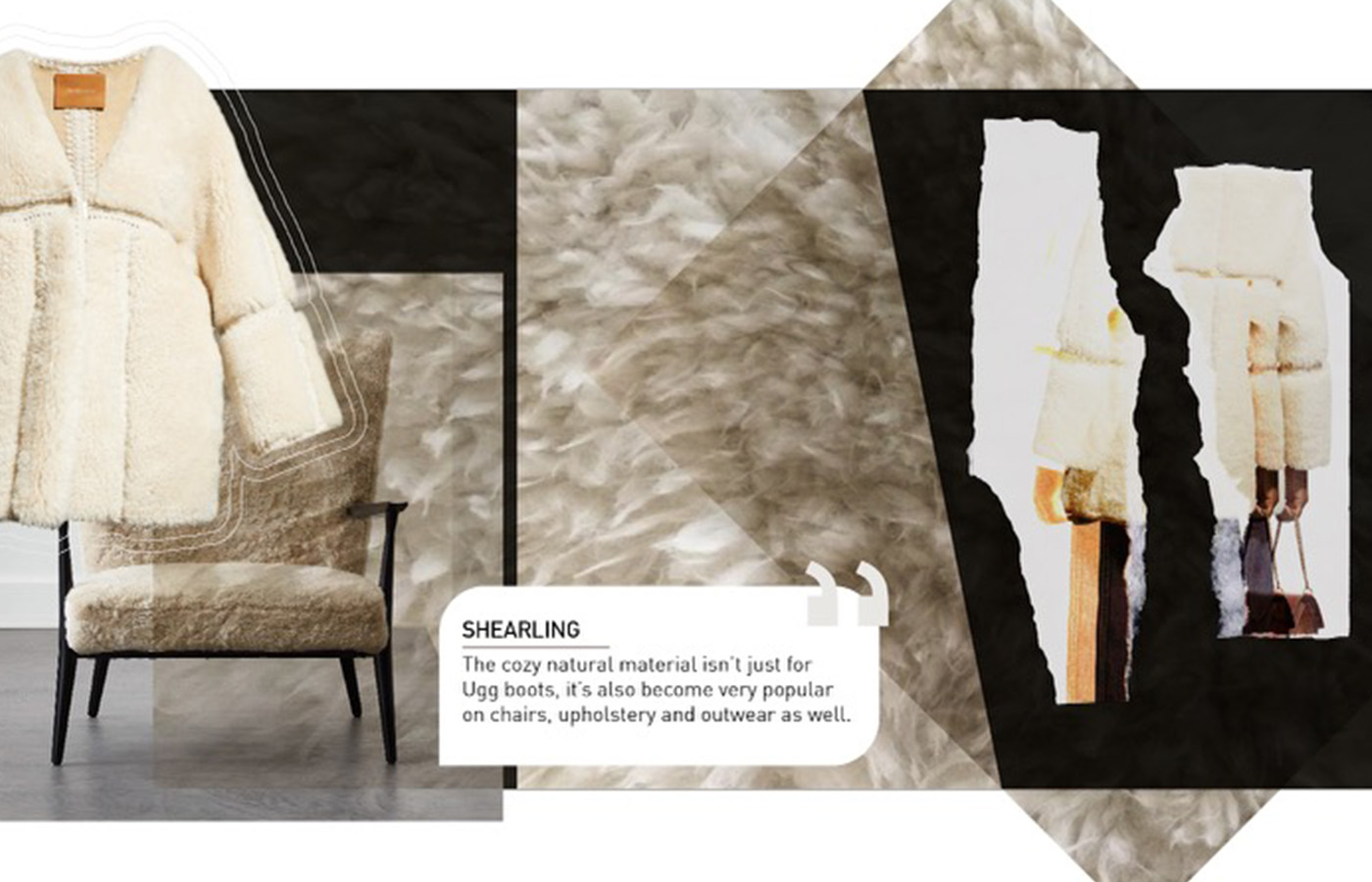 Fall fashion trends can fit inside more than just your closet. They can spice up your home, too! Erin Gates, of esteemed fashion and interior design blog Elements of Style, shared with us her favorite trends of the season, and, in collaboration, we've compiled a few ways to sprinkle those trends throughout your home in a tasteful manner. Here is how these trends can escape your closets and make their way into your homes!
SHEARLING: The cozy, natural material isn't just for Ugg boots, it has also become very popular on chairs, upholstery, and outerwear.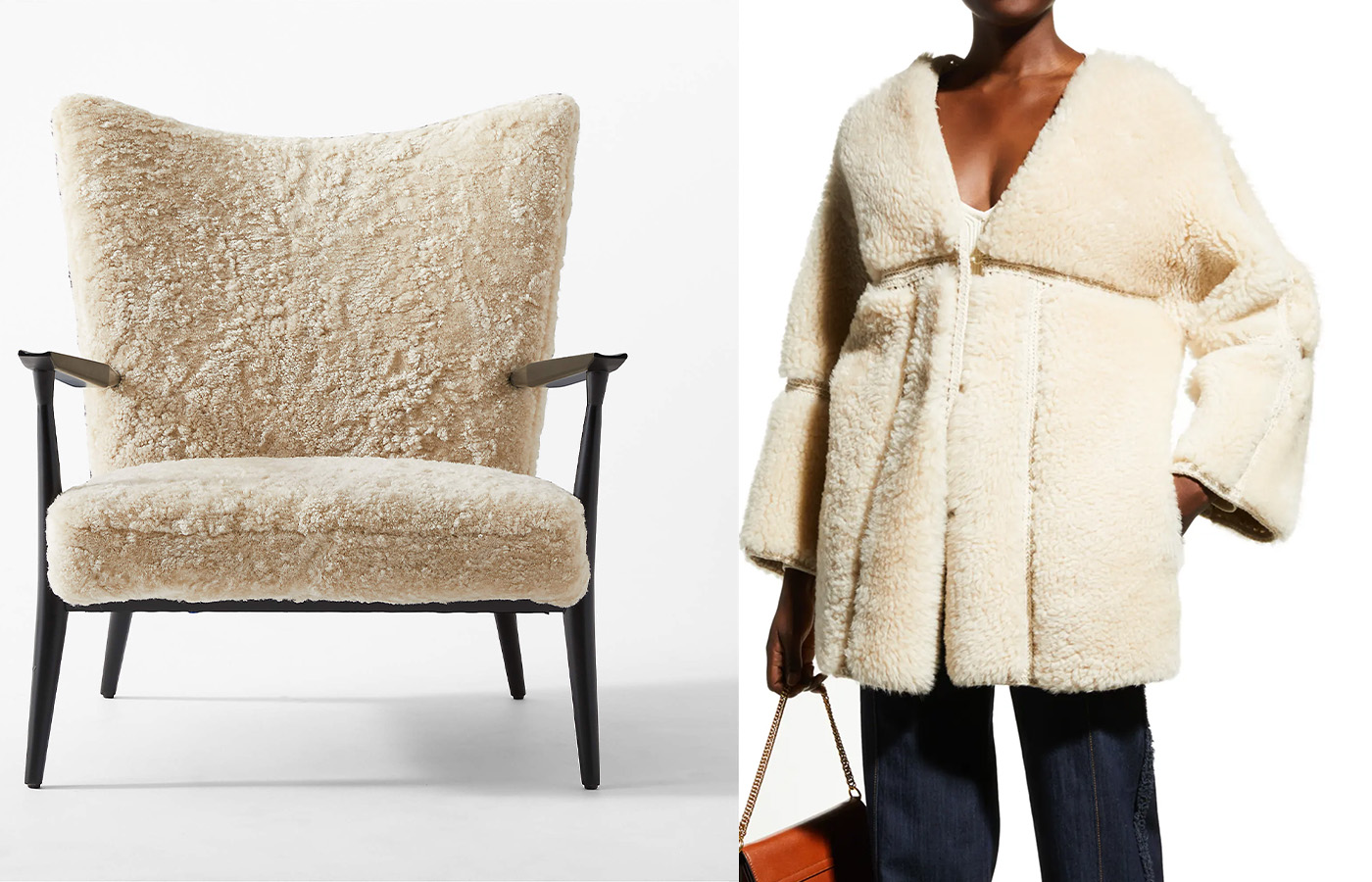 TIGER VELVET: An interiors classic, this rich and bold fabric is finding its way into fashion this season through coats and accessories adding a wow factor to even the simplest room or outfit.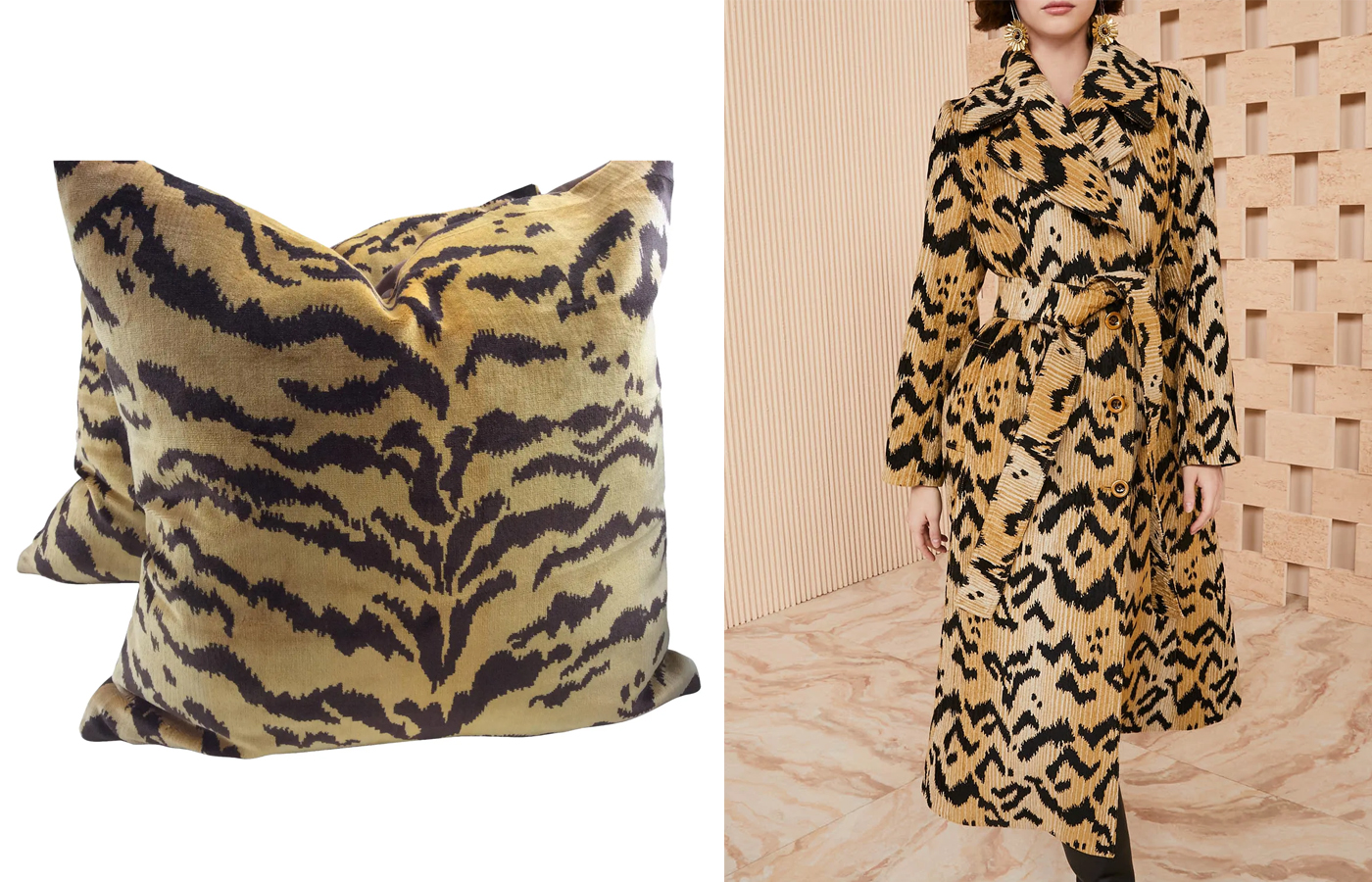 DEEP VELVETS: Always a good choice for a classic roll arm sofa, rich-toned velvets are also a great call for timeless blazers, perfect for autumnal layering.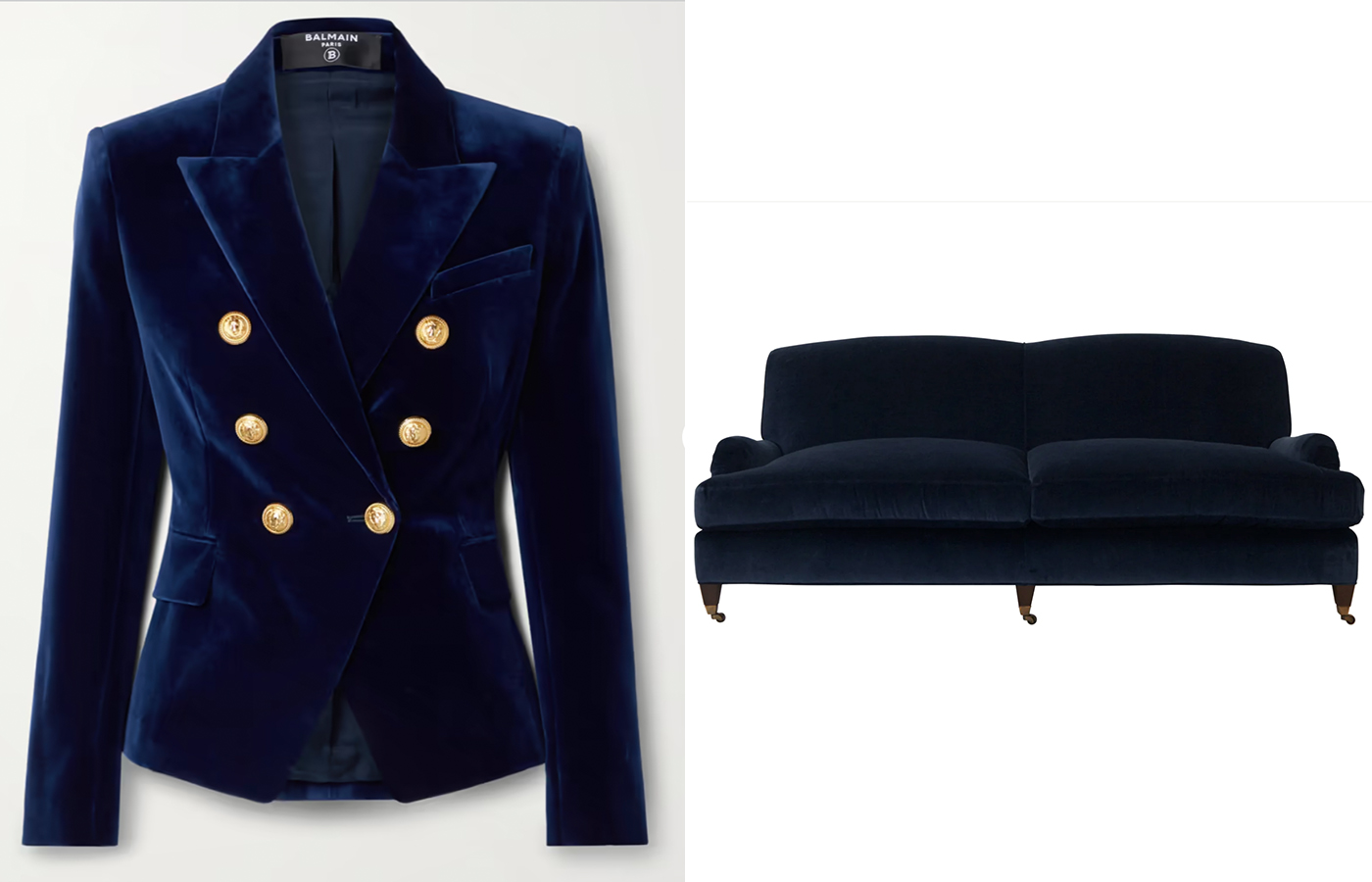 CHUNKY KNITS: The fall and winter staple in your closet makes its way into your living room, while adding texture and depth through throws and pillows done in similar styles.
Sweater link/ Throw Blanket link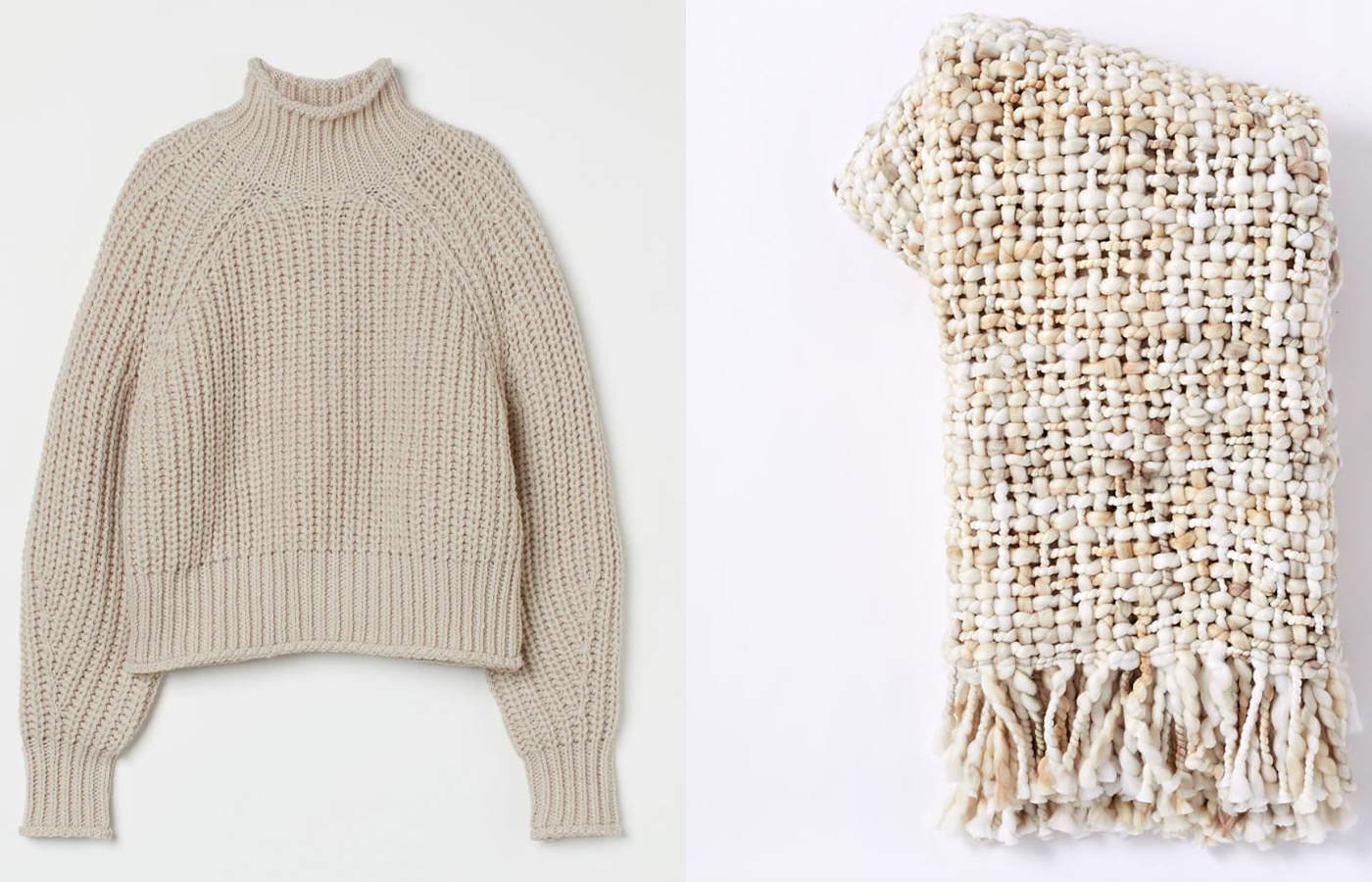 WOVEN LEATHER: Erin personally bought this bag for fall after falling for the texture and durability of the woven leather, spotting it as well in accents and chairs for the home as well.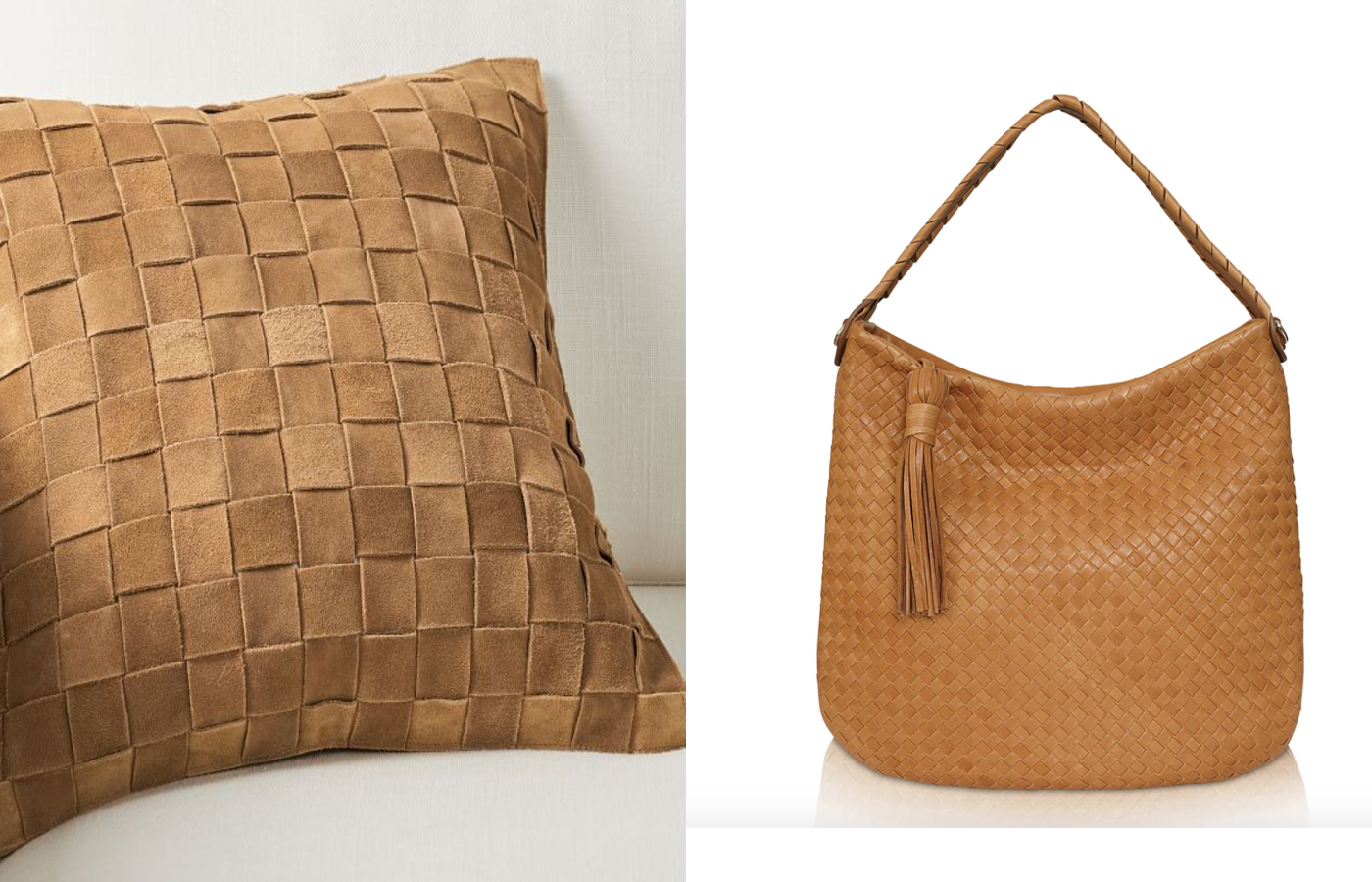 MOODY FLORAL BLOCKPRINTS: No, block-printed floral fabrics are not just for summer, this fall they are everywhere in fashion, juxtaposed with chunky knits and seasoned leather. They are also fantastic as pillows or draperies, subtly adding color and pattern.
Maxi Skirt link/ Pillow link
HORN/TORTOISE ACCENTS: Add a little natural elegance and polish to an outfit or bookshelf with a touch faux tortoise via a classic picture frame or sunglasses.
Sunglasses link/ Picture Frame link