November 10, 2023 | Maddie Brisbane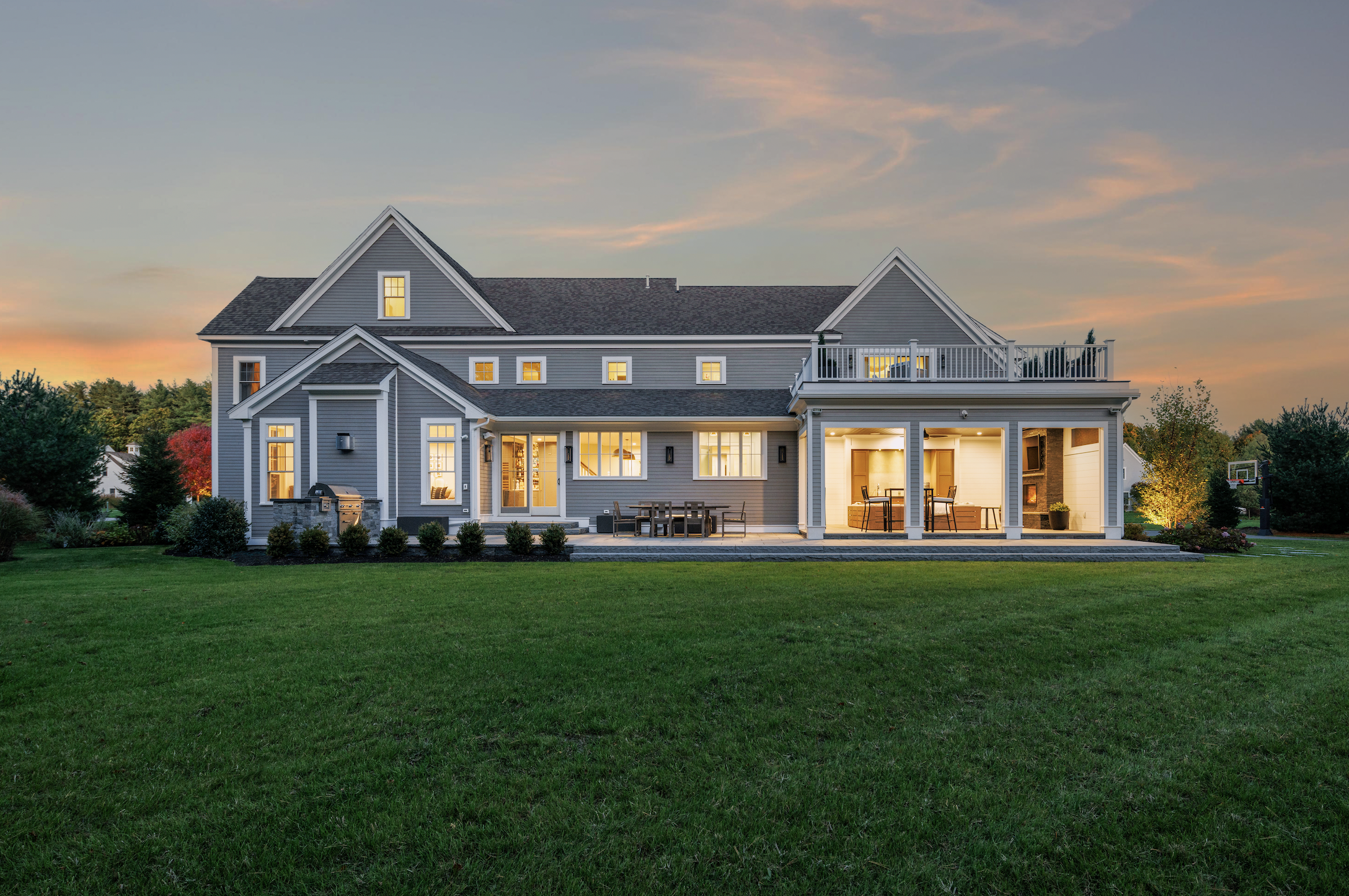 McCormack Builders presents a remarkable renovation project designed for year-round family living and entertaining.
As part of a multi-home revival on a serene cul-de-sac in Dover, MA, McCormack Builders' renovation of this spacious family home was simply meant to be. Guided by the homeowner's discerning vision, Mike McCormack and his team breathed new life into this former spec house, creating a functional and inviting environment that blends quality craftsmanship with thoughtful design.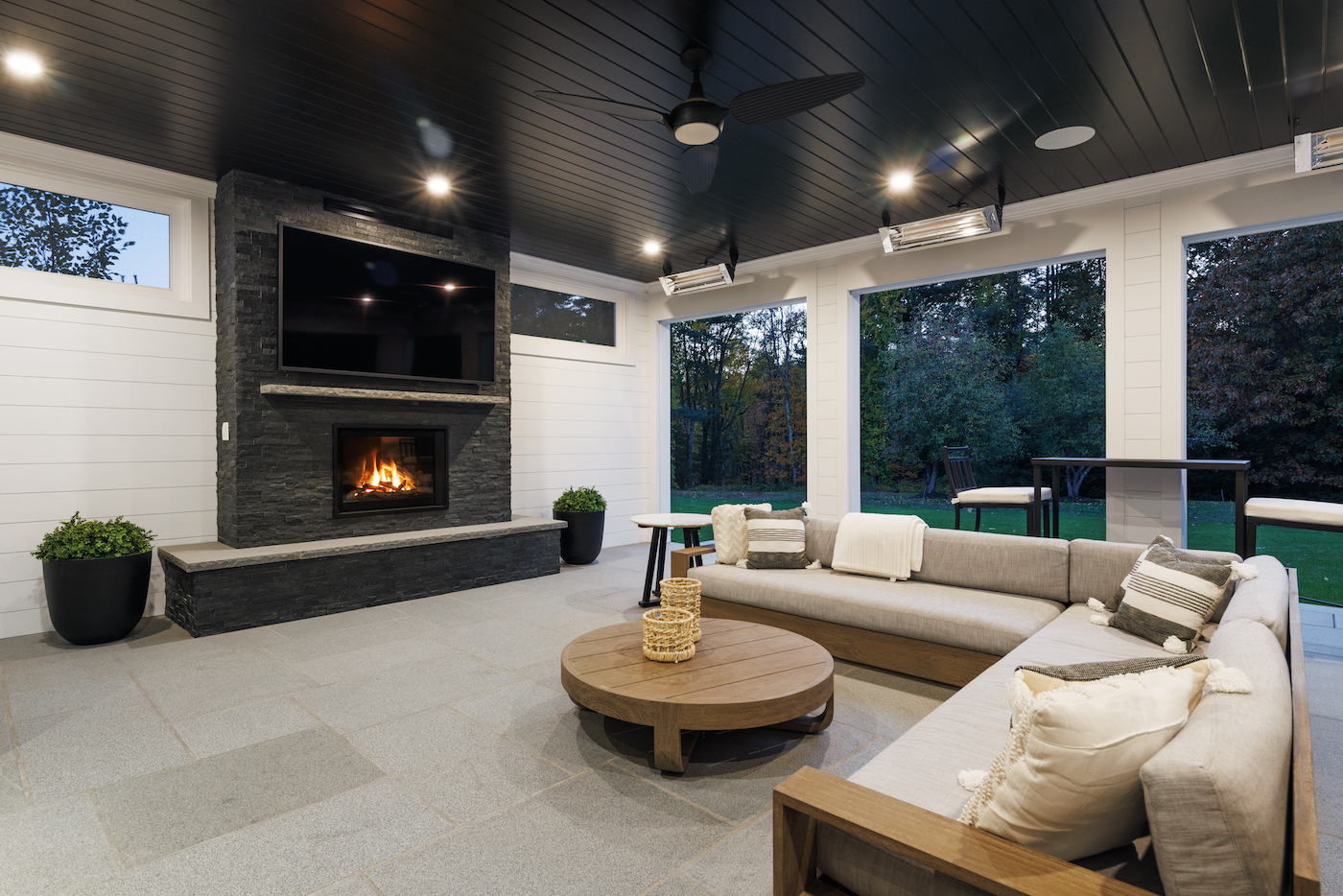 Central to the homeowner's vision was an open concept layout that fosters an easy flow between gathering spaces. To achieve this, the rear of the house was extended by 10 feet, allowing for the addition of a custom pantry and a sunroom off the kitchen. The sunroom, designed to be a versatile space for indoor/outdoor living, boasts a fireplace with stylish millwork that creates a cozy space for the family of football fans to revel in game-day excitement. Adorned with low-maintenance granite flooring and phantom screens that offer refreshing breezes and captivating views of the surrounding area, the sunroom opens up to a convenient grill area just steps away.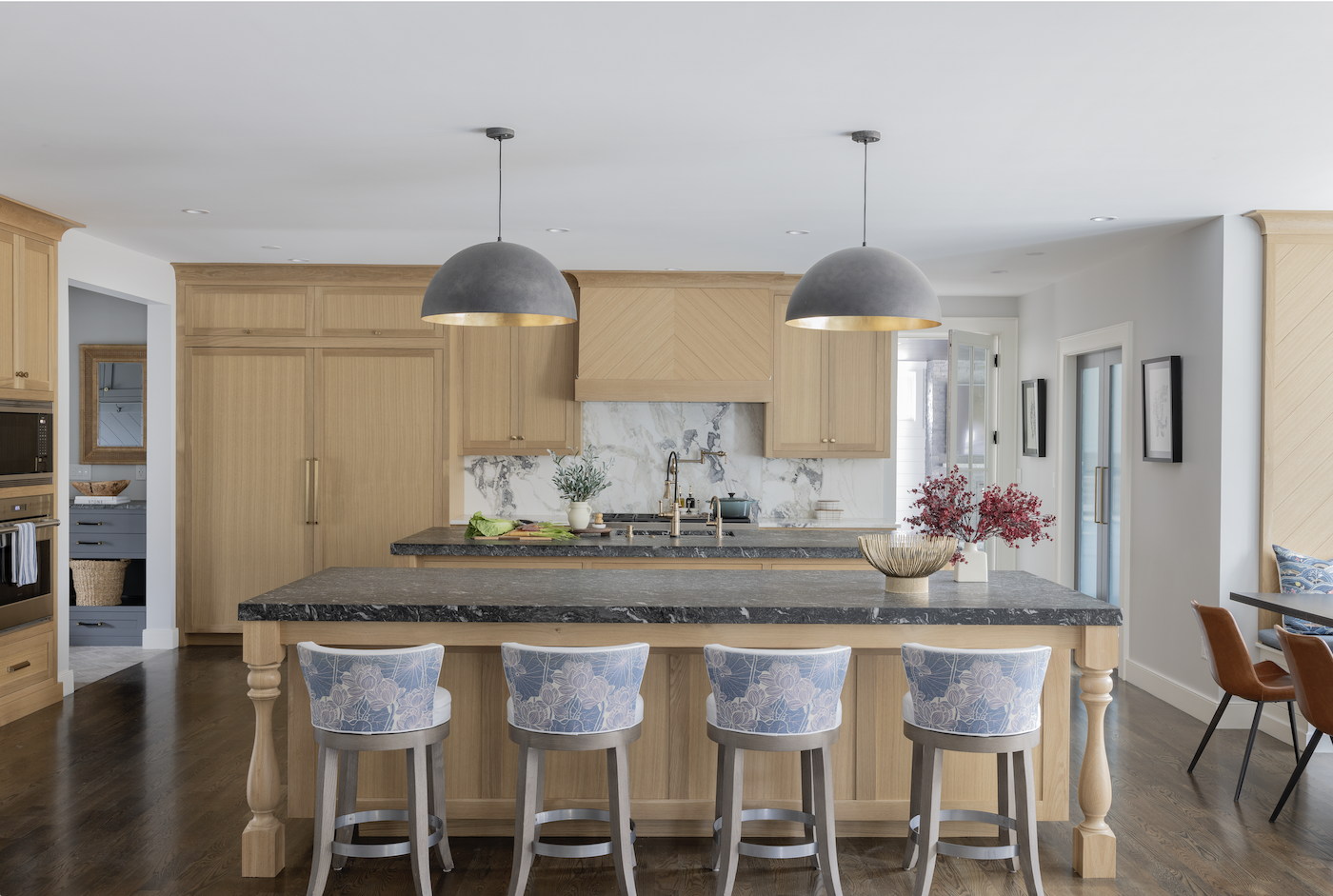 The kitchen, a true highlight of the home, exudes both functionality and elegance. It is equipped with Sub Zero appliances, double 11-foot islands, and double wall ovens that are integrated into stunning white oak cabinetry. A custom-designed pantry, with reeded glass, white oak cabinetry, brass hardware, and accent wallpaper, was meticulously crafted to minimize clutter while maintaining a cohesive aesthetic that extends into the adjacent mudroom.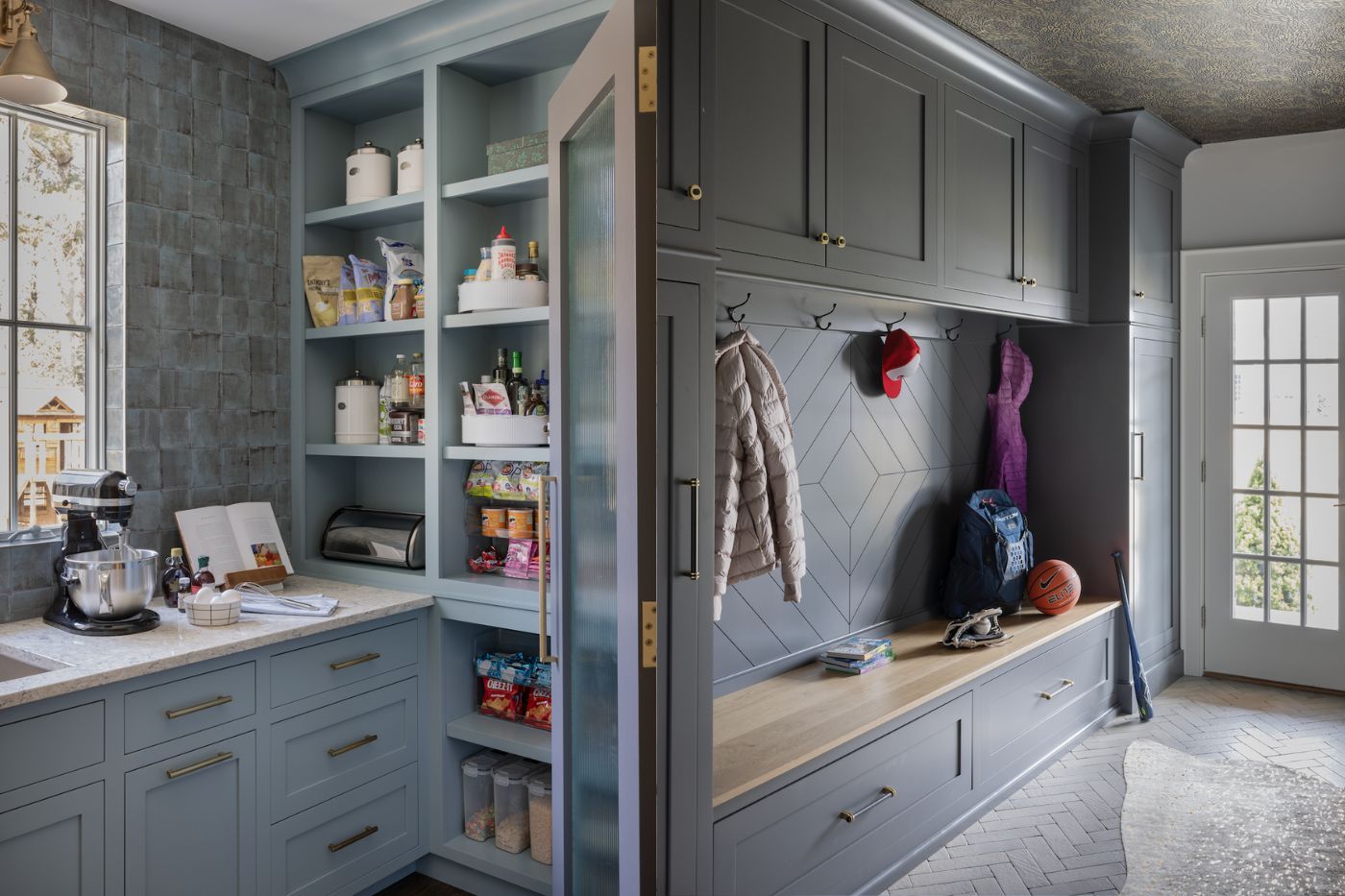 As McCormack puts it, "We put the time and effort into ensuring that every single detail is thought through on every project." The team's unwavering commitment to quality is reflected in the carefully-selected premium materials used in the renovation. The end result is not just a house, but a home built to last, offering a comfortable and enduring living space to be cherished for years to come.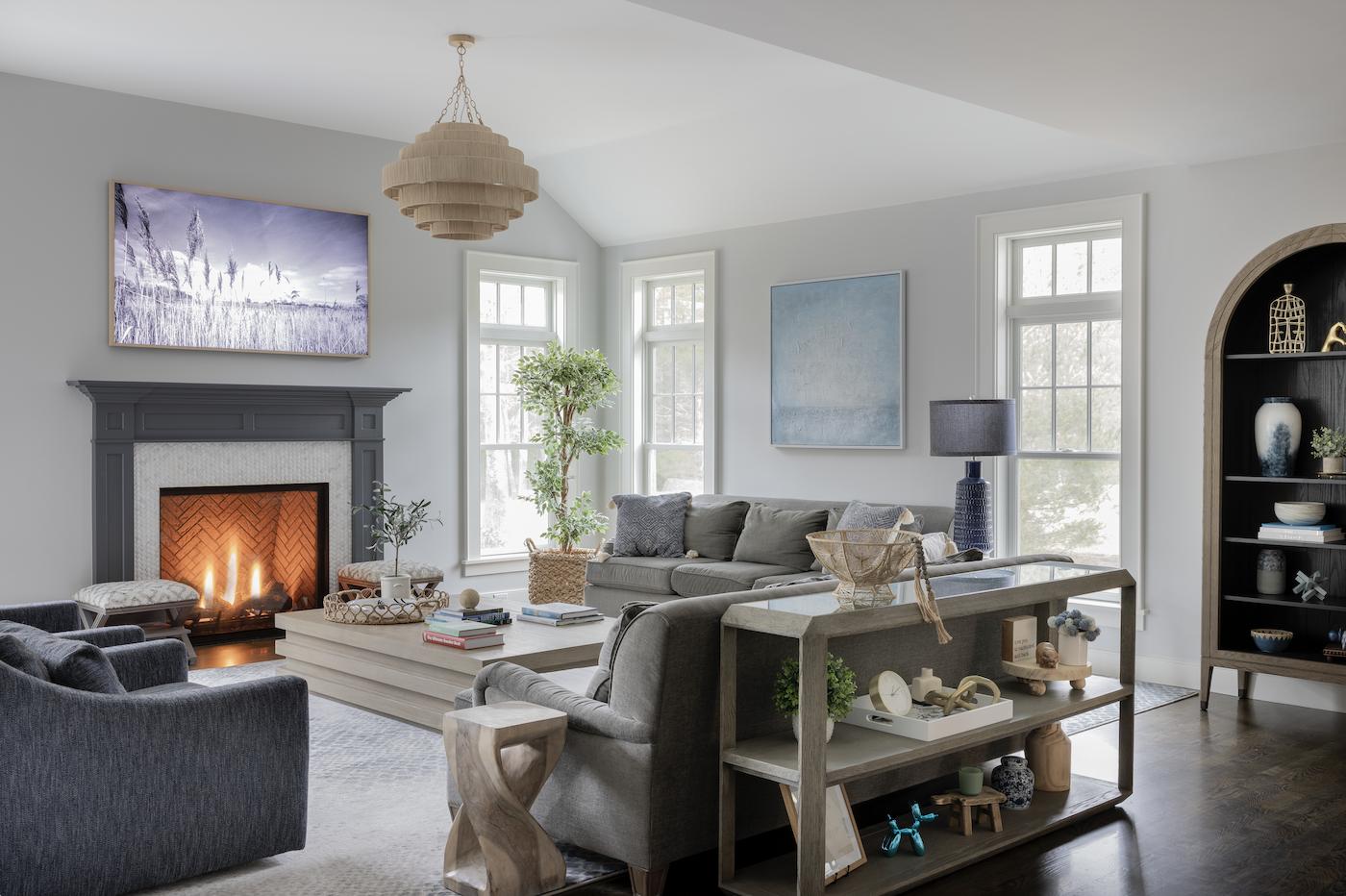 Photography: Bob O'Connor (exteriors), Michael J. Lee (interiors) | Interior Design: Jennifer Stone