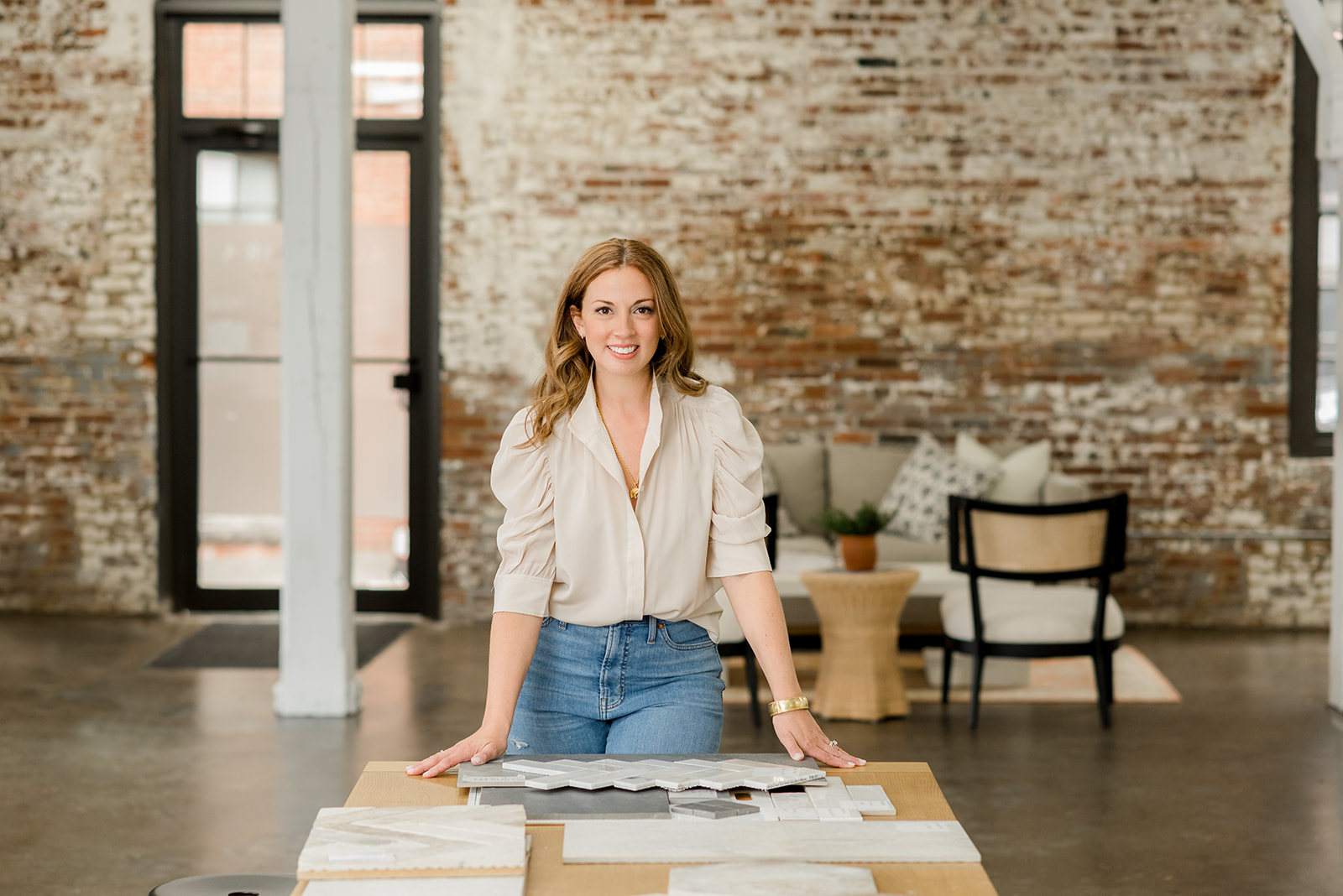 Corinne Acampora is a fearless entrepreneur, interior designer, podcast host, professional growth coach, and mother of two whose vision is to help her clients become the best versions of themselves -- one project at a time.
As the Founder & Principal Designer of Acampora Interiors, Corinne has been showcased in both regional and national publications, including AD PRO (Architectural Digest), Boston Globe Magazine, and Ocean Home. Since launching her eponymous firm in 2013, She has successfully scaled her business to become one of the most sought-after residential design firms in New England. Partnering with leading architects and builders, Corinne specializes in high-complexity residential new builds. Her most recent projects have ranged from a multi-family oceanfront home in historic Watch Hill to a rustic mountain compound in New Hampshire.
Inquisitive by nature, Corinne is also the host of the Grit by Design podcast, which showcases top talent in architecture and interiors, business, and entrepreneurship, while delivering practical takeaways for listeners to leverage to grow their own businesses. In 2021, Corinne earned a High Performance Coach Certificate from the High Performance Institute. As a champion of and mentor to women in business, Corinne is committed to working with the clients she coaches to flourish personally and professionally by identifying and harnessing their individual strengths.
Corinne is an avid supporter of juvenile diabetes research efforts, and works closely with both the Joslin Diabetes Center and the Juvenile Diabetes Research Foundation (JDRF) to promote awareness and research funding for type-1 diabetes in children; a cause close to her heart.
Corinne earned a Bachelor of Arts from Syracuse University and a Master of Arts from Christie's Education. She resides in both Wellesley, Massachusetts and Southern Vermont with her husband, two children, and three miniature poodles.