September 21, 2022 | Admin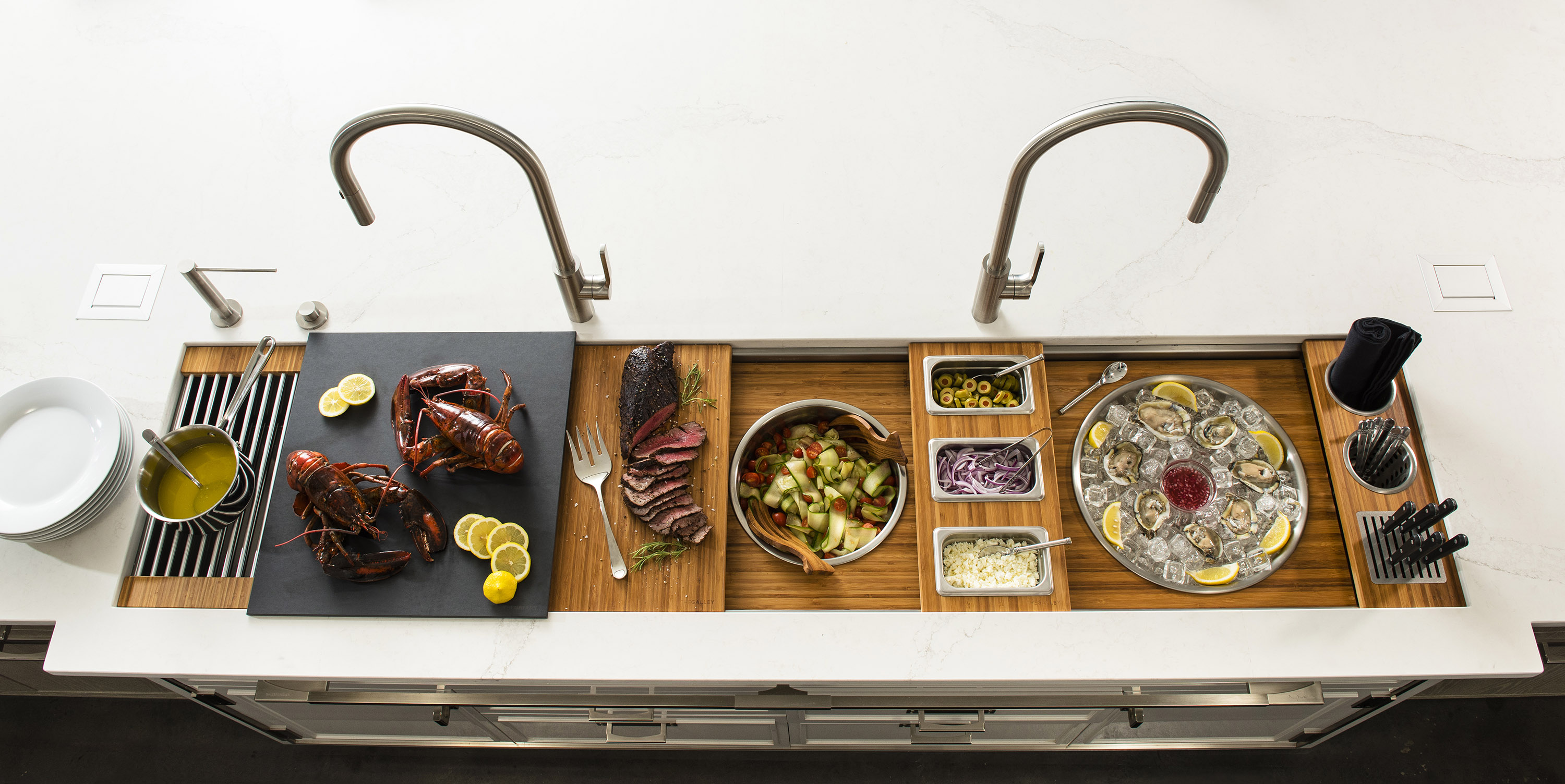 During Clarke's 2022 Designer Appreciation Night, guests were introduced to three designers who have embraced The Galley Workstation, reinventing kitchen layouts to serve up a more functional space for homeowners and their families. The Galley represents a whole new category of kitchen appliance, a complete culinary system where one can prepare, cook, serve, entertain and clean all in one central and convenient place. This new kitchen work line concept is much more efficient than the traditional work triangle.
1st Place – Kristen LaValle, Arcadia Kitchens and Bath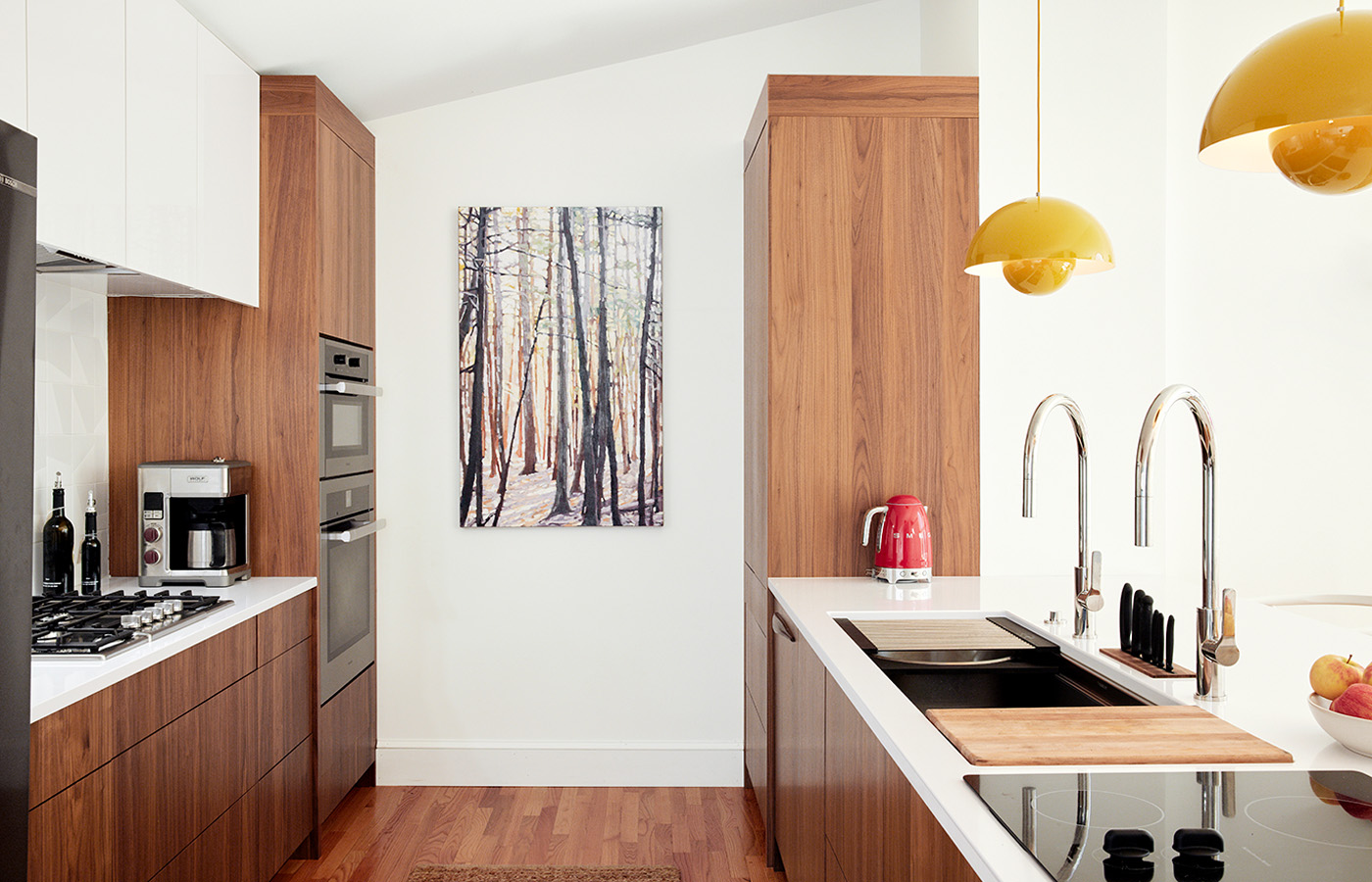 Embracing the promise that The Galley will take five feet of space and turn it into 15 feet of functionality, Kitchen Designer Kristen LaValle designed a five-foot Galley into her first-place winning kitchen. "The Galley is the heart of this kitchen," she shared. "It brings everyone together in the space and aesthetically blends with the mid-century modern style of this home." Kristen maximized functionality with the two Taps, specially designed faucets to work with The Galley, and she created an additional level of convenience by placing an induction cooktop adjacent to the workstation.
2nd Place – Conrad Arseneau, Kitchen Cove Design Studio
Kitchen Designer Conrad Arseneau said his client fell in love with The Galley Workstation in his studio display and wanted to design her entire kitchen around the concept. "She loved the idea that it would maximize gathering space, as well as storage and prep space for her busy, young family." The five-foot Galley Workstation with a single Tap seamlessly fit into the 1912 Craftsman-style masterpiece, originally designed by a legendary Mainer, John Calvin Stevens. 
In Arseneau's design, The Galley sits comfortably in the kitchen island, set into beautiful natural stone, surrounded by deep blue cabinetry and brass accents. Its seamless integration belies the prominent role it plays in the kitchen's operation. Features like the built-in sink, racks, and cutting surfaces help this busy homeowner save time.
3rd Place – Erica Palm, Lee Kimball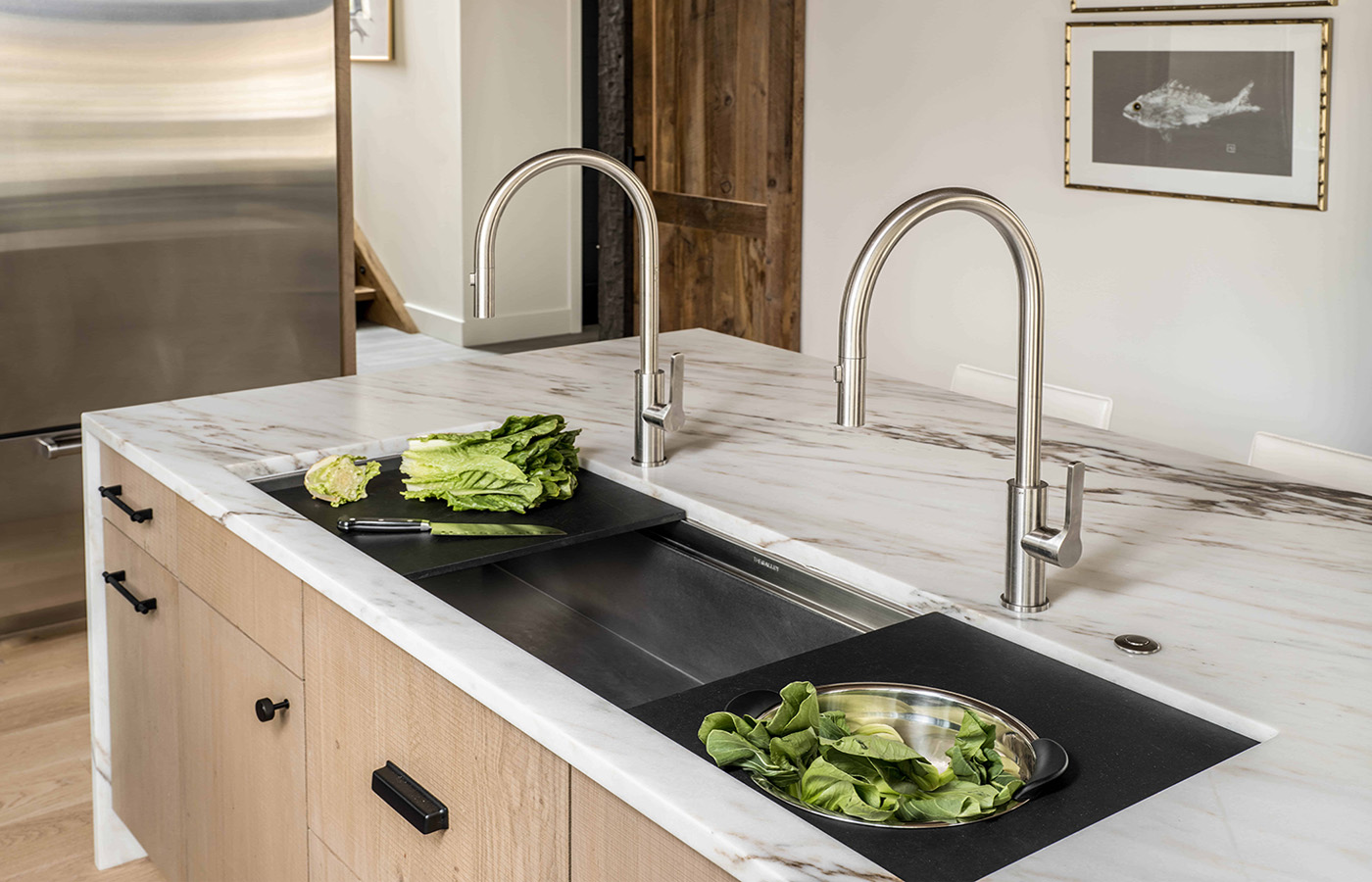 Erica Palm's clients at Lee Kimball were building a home trailside on Mt. Abram in Greenwood, Maine, with Winterhaven Custom Builders. The space was designed to accommodate large groups of visitors who would join this family of five for ski adventures. She proposed The Galley as a creative way to provide kitchen flexibility and allow multiple people to participate in food prep and clean-up. The idea of the accessories converting the workstation into a buffet station was a big plus for this family, who knew they would often have "too many cooks in the kitchen." 
The open floor plan in this ski home was perfect for The Galley as part of the island concept. Erin's clients chose two layers for the accessories, which allows them to cut, clean and temporarily store ingredients during food prep. "For homeowners that use marble or other porous countertop surfaces, The Galley reduces the possible impact of acidic juices or other staining foods to penetrate the stone surfaces," explained Palm. "Moving the sink to the island and replacing a standard sink with The Galley improved the overall functionality of the kitchen dramatically."
Explore This Kitchen Revolution
The Galley provides a revolutionary concept for kitchen design. The only way to imagine how this workstation can transform your kitchen is to "test drive" The Galley at a Clarke Showroom. There you will be able to imagine scenarios from morning food routines to creating a buffet for 20 people or clambake for a family reunion. Your Clarke Showroom Consultant will show you the myriad of design options available.