Hurricane Sandy is likely to cause major water damages throughout New England. Sandy is already affecting parts of New England along the coastline.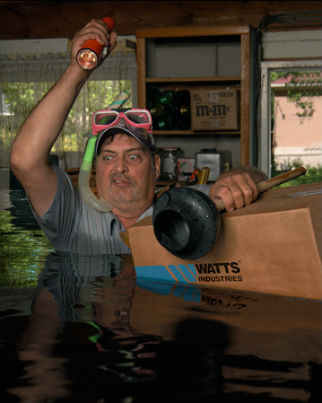 To help homeowners alleviate the headache of unwanted water damages, A-List Carpet & Upholstery Cleaning is on call for help.
A-List Carpet & Upholstery Cleaning suggests 5 tips for protecting homes against water damage:
1. Test your sump pump to ensure it is working properly
2. Wrap any furniture legs in sandwich bags then tin foil to prevent furniture stain from staining the carpet
3. Avoid storing expensive, valuable or irreplaceable items in your basement (if at all possible) otherwise make sure they are up off the floor
4. Remove all electrical wires from the floor, placing them as high up as possible
5. Check with your homeowner's insurance to check your coverage for damages caused by overland ?ooding or in?ltration ?ooding
It's also important to know the different categories of water and examples of their sources:
Category 1: Originates from a sanitary water source and poses no
substantial risk to humans.
Category 2: Water originating from foundation seepage, broken aquariums, and water bed leaks, and is also unsanitary.Category 2 water can deteriorate quickly to Category 3, for many reasons including untimely removal of the water, contact with more contaminated surfaces, elevated temperatures, and other circumstances.
Category 3: Grossly unsanitary water potentially containing pathogenic, toigenic, or other harmful contaminates.E.G., Sewage back-up, toilet back up, seawater, ground surface water, stream or river water, and wind-driven rain from severe weather events.
Water damage can also seriously affect your health. It can cause illness and distressing symptoms in susceptible individuals.
If you have specific questions on water damage in your home, A-List Carpet & Upholstery Cleaning is available to contact via text message, e-mail, phone, and online.
Call:(399) 613-7565
E-mail: kevin@alistcarpetcleaning.com
Visit: www.alistcarpetcleaning.com